They're the dreamers, the builders, the doctors, professionals who will work here and the donors who helped make it happen. It was their night to meet the colorful signature blue, red and yellow Balloon Boy of Children's Hospital Colorado, Colorado Springs.
The 10-year dream of a local Children's Hospital is coming true, and those who have seen it to fruition were part of the first fundraising event, a black-tie sneak peek Children's Hospital Foundation Balloon Ball inside the north-side nonprofit hospital set to open soon.
The sold-out crowd of 740 on April 26 raised more than $1 million after touring the gleaming three stories and enjoyed a festive dinner and dance in an attached, house-size party tent.
What touched attendees was the common refrain, "Our kids in Southern Colorado won't have to travel to Denver anymore." Children's Hospital Colorado, Colorado Springs will serve the southern region with 111 beds in private rooms, neonatal and pediatric intensive care units and a pediatric Emergency Department. Other features: a behavioral health emergency program, sleep study center and center for cancer and blood disorders.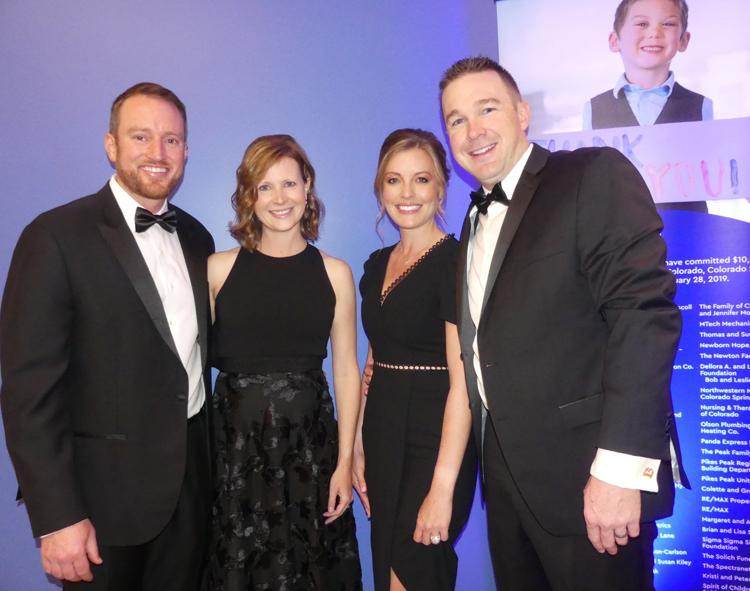 GE Johnson Construction Company, led by CEO Jim Johnson with project supervisors, were the evening's presenting sponsors and were honored during the gala.
During all parts of the planning and construction, "GE Johnson embraced the mission, the kids that are part of this hospital," said Children's Hospital Colorado President and CEO Jena Hausmann and Margaret Sabin, Children's Hospital president for the southern region. "The GE Johnson workers and the subs knew these kids, the names of the kids." They did the work with the mission "Many Hands, One Heart."
Several young patients have become Ambassadors and were chosen as Kids of the Quarter to visit the construction site. Wearing hardhats and hand in hand with construction managers, they shared their stories with workers and personalized beams and concrete.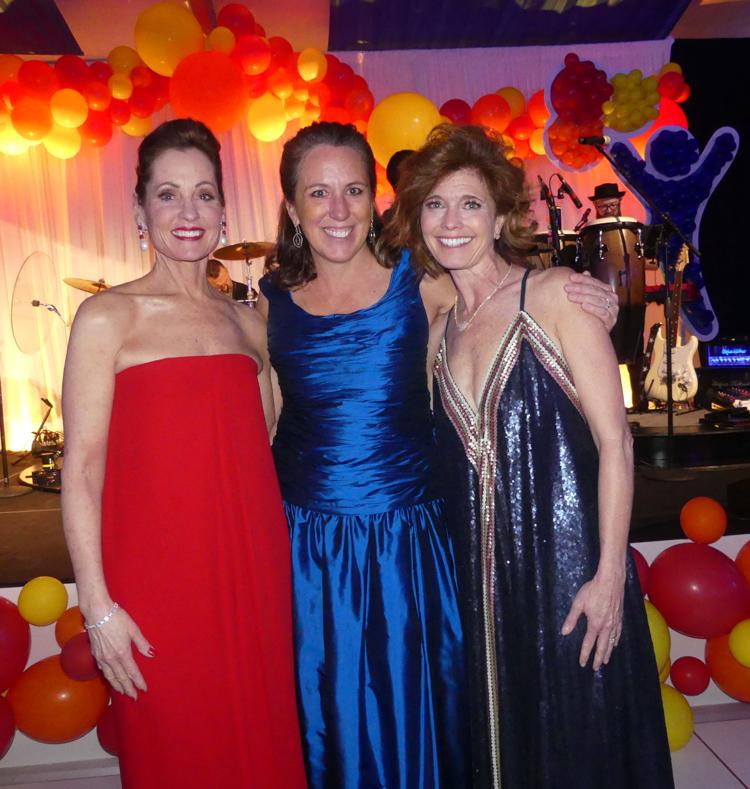 At the Balloon Ball, Sabin told guests, "Community support is what has made us thrive," Sabin said. "Thank you for being there for your Southern Colorado children for years to come."
Emcees Sally Hybl and Trent Stafford shared their personal reasons for their support of the hospital. Trent and his wife had two premature babies. A cold could turn into pneumonia because of asthma and meant a trip to Denver, he said. At Children's in Denver, now in Aurora, as will be the case here, a full team was in place that intimately knew their case.
Sally's inspiration for Children's Hospital is her four healthy children and the hospital that was there for them as they grew up. And it's for a special young woman she knows who survived a suicide attempt and is graduating this month from the University of Denver. And it's for Griffin, who was on an emergency Flight for Life to Anschutz Medical Center after he was born but now is celebrating his first birthday. Sally's special thank you was for Dr. Darvi Rahaman, a pediatrician at Peak Vista Community Health Center where he treats hundreds of children.
A touching video introduced Ambassador youngsters Jalen Thompson, leukemia; Carter Gates, who "kicked cancer's butt"; musician Noah Devolve, heart surgery; Lauren Schwamb, heart transplant; and Jenny Peak.
During their hospital tour, attendees completed fun passports to different hospital areas and learned about the sponsors: Atrium and Sibling Play Center, U.S. Taekwondo Centers; Surgery Center, Lexus of Colorado Springs; Center for Cancer and Blood Disorders, Precision Aircraft Management; Radiology and Imaging Department, Cedar Springs Hospital; Emergency Department, Ent Credit Union; Neonatal Intensive Care Unit, Kirkpatrick Bank.
The Pediatric ICU, which will have an epilepsy monitoring unit, carries the name of the Lane Foundation, which made a $1 million grant. Others honored during the gala: El Pomar Foundation and the Chapman Foundation.
At evening's end, folks walked through a row of brand-new red wagons awaiting the first patients.