Floyd Tunson can't remember a time when a pen or pencil wasn't a sixth appendage on his hand.
The Manitou Springs artist is forever sketching something. Sometimes it's a compelling idea twisting around inside, begging to be released. Sometimes it's simple fiddling, working out some creative energy.
"I start with a blank sheet of paper or matboard, and something occurs and evolves," said Tunson from his studio. "I'm willing to go with that. I don't have to have something definitive to explore or do. I'm a builder. I cannot not do what I do. It's part of me."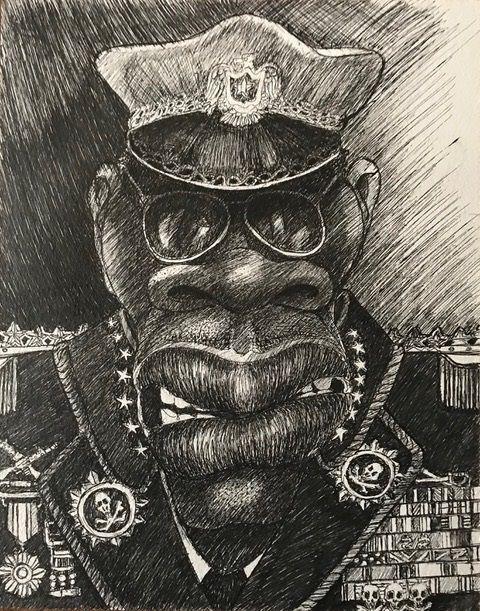 Fine Arts Center examines its history, future with new exhibits
The longtime, nationally known artist will feature some of those sketches in the new exhibit "Floyd D. Tunson: Works on Paper." It opens Friday at The Modbo and runs through Aug. 30.
"It's such an honor to have an artist of Floyd's fame and caliber showing in my space," said Modbo owner Lauren Ciborowski. "He's a Colorado Springs institution."
Folks familiar with Tunson's influential political and social works might be surprised to learn he can go small. His last show, in 2018 at Marie Walsh Sharpe Gallery of Contemporary Art at Ent Center for the Arts, featured large-scale paintings; one piece spanned an entire gallery wall. This new show will highlight 25 to 30 small works, some dating back to 2009, some from this year. All will be contained by a 16-by-20-inch frame, and all were made via a simple Uni-ball pen.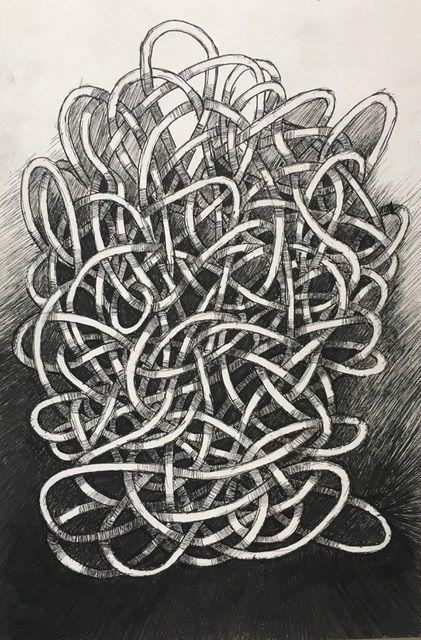 "It's a medium that is really immediate," he said. "I like the directness of drawing with a pen. I always have some on hand. It's permanent. It requires a different skill set. Every time, I'm learning something and developing something I'm not aware of."
The sketches come in four flavors: kabuki knots, non-objective designs, Nubian figures and demonic demons. The knots, a challenge to the artist, are eye candy to the viewer, who wants to trace each line of thread throughout the knot's maze.
"They seem to be very simple, but you have to know where you're going," said Tunson. "I like the challenge, the composition, the simple values."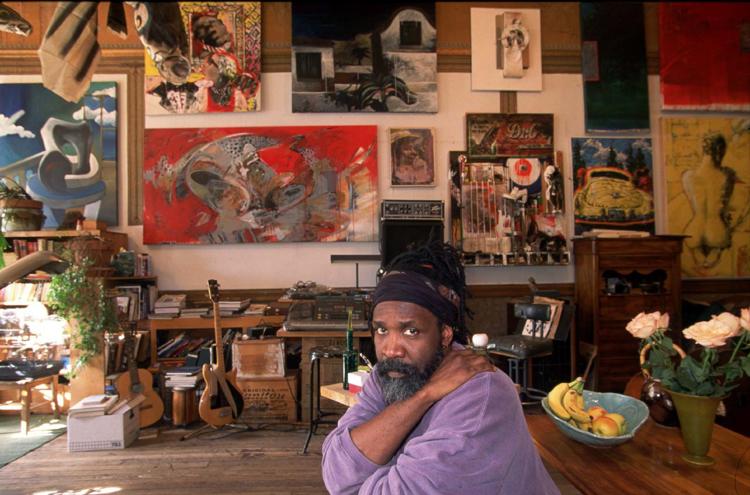 Nonobjective designs include abstract drawings made on a board. His Nubian figures are from long ago, when he began painting a Nubian series. He always sketched the Nubian warriors, who paint their bodies daily in ever-changing patterns.
"First it was the political aspects of Nubians being bombed in Sudan, then it got into tribal stuff and the decoration of warriors and patterns."
Encouraging young artists at heart of two new exhibits in Colorado Springs
And his demonic demons are "pretty shady characters," he said, what he imagines banana republic dictators to look like.
While he's not yet sure of his own perception of them or what they'll mean to others, that's not unusual.
"It takes awhile to see your work. Usually you work, and it goes places. It goes into stories, it pull things out. Time passes, and you look at your work differently. Most artists go through that same period with their work, if they've been doing it long enough."