Playing the piano would be the work of multiple lifetimes if Yefim Bronfman had his way.
The Grammy Award-winning pianist will give a solo performance Wednesday at Ent Center for the Arts at University of Colorado at Colorado Springs.
"This profession is not a profession. It's a way of living," Bronfman said from New York City, on his way to perform in San Francisco. "You wake up with music; you go to sleep with music. There's only so much music one can experience in a lifetime. There's a lot of great music I won't be able to accomplish in one life. It would take five or six lives to satisfy my curiosity."
The 60-year-old Russian will perform Debussy's "Suite Bergamasque," Schumann's "Humoreske, Op. 20," Ustvolskaya's "Sonata No. 4" and "Sonata in c minor, D958" by Schubert.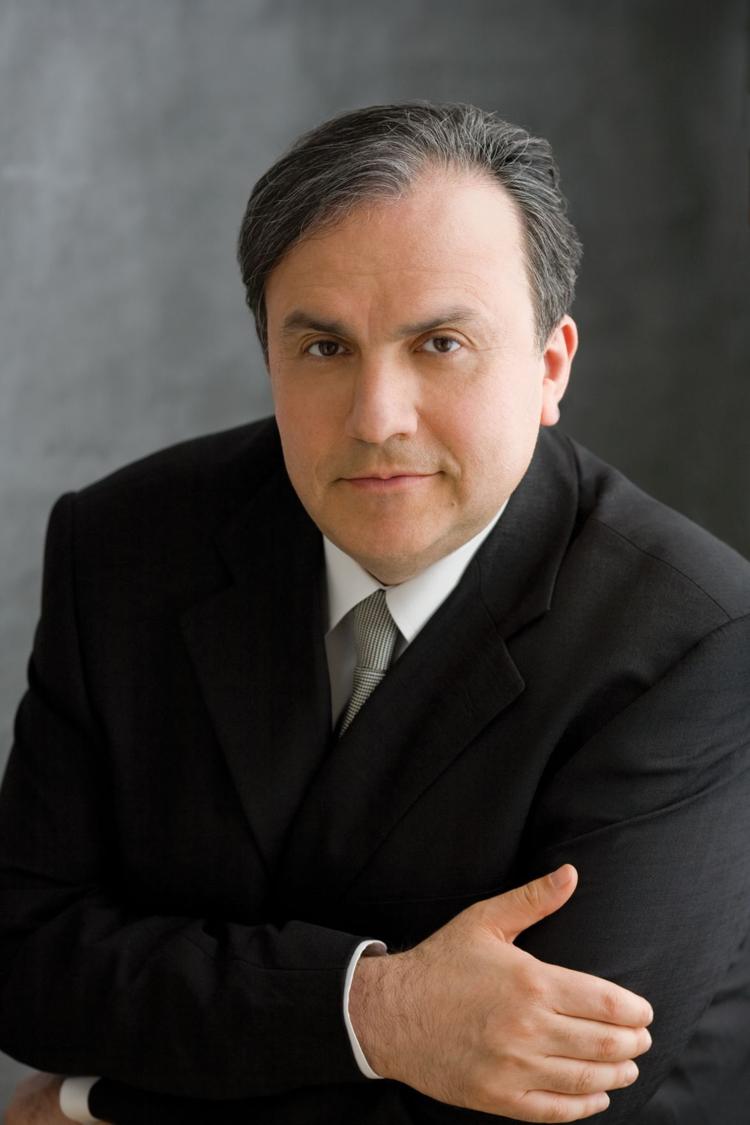 Bronfman, widely considered one of the greatest working pianists, if not the best, comes with a compelling story. The Soviet Union-born pianist is the son of professional musicians who were victimized by the Nazis and Communists. His mother, also a pianist, was his first teacher, while his father taught violin to Bronfman's older sister. He emigrated to the U.S. at 18 to study with pianist Leon Fleisher.
He performed with the New York Philharmonic this month.
"There was plenty of sparkling passage work in his playing of Beethoven's ebullient Second Concerto," wrote The New York Times critic Anthony Tommasini. "But he seemed intent on highlighting the music's reflective passages and poetic flights, especially in his dreamy account of the slow movement. It was a pleasure to hear such a lithe and refined account of Beethoven's bracing concerto."
To know composers fully means learning the gamut of their work, Bronfman said. Even then, getting under their skin might be impossible.
Colorado music, stage, art events and festivals starting Jan. 24
"The more you know, the more you play, the more you study, the more you try to digest every note," he said. "It's not like putting a painting on the wall of a museum. It's much more complicated. That's what makes it interesting."
Different musicians and orchestras perform the same music in divergent ways. Bronfman leans toward the renditions that bring out more dimensions in a composer's work.
"Like when we see paintings and see shadows of light. Some great painters can show perspective," he said. "It's the same with performances. I try to do that. In great pianist voices, you can always see that depth in the music. It's a very complicated process."
And when the day winds down and his practice is finished, Bronfman prefers to sink into silence. Yet even then, for a consummate musician, the silence becomes more than it does to the layperson.
"All music comes from silence," he said. "At first, you hear the silence. Then you hear the sounds. The meaning of silence is very important in my life, and what's important is between the notes. Also, silence gets a different meaning when it comes after a loud note or a soft note or an expressive note. There's also poetry in silence. You can be in a loud airport, like I am now, and somehow I can find the silence that exists within me."
Contact the writer: 636-0270