Here's a look at some of our favorite events happening over the next few days around Colorado Springs and beyond, including Bighorn Sheep Day on Saturday.
THURSDAY-SUNDAY
Opening weekend for the Pulitzer Prize-winning production about life in a Cuban cigar factory, "Anna in the Tropics." Workers dream big dreams. Runs through Feb. 24 at Colorado Springs Fine Arts Center at Colorado College, 30 W. Dale St. Tickets: $20-45; $15 students. Recommended 16 and older. csfineartscenter.org.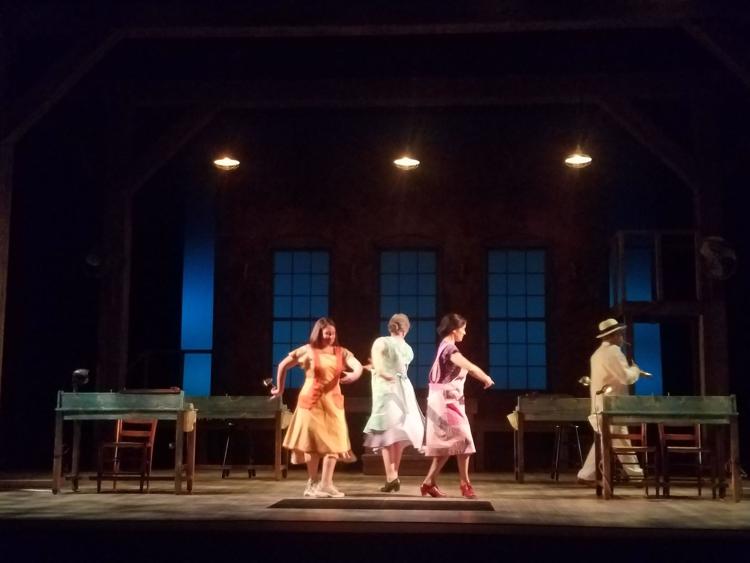 FRIDAY-SATURDAY
It's all about valentines and love in Loveland, and this year the town is celebrating with a Loveland Sweetheart Festival: Love, Lights and Love Locks. The highlight, a huge Love Lock sculpture. Check it out at visitlovelandco.org.
FRIDAY-SUNDAY
Giant, 12,000-pound machines will be be racing, flipping, doing donuts and competing as Monster Jam arrives at Pepsi Center in Denver. Tickets start at $15 and pit party passes are available. More at monsterjam.com. Monster Jam will roar into The Broadmoor World Arena in April.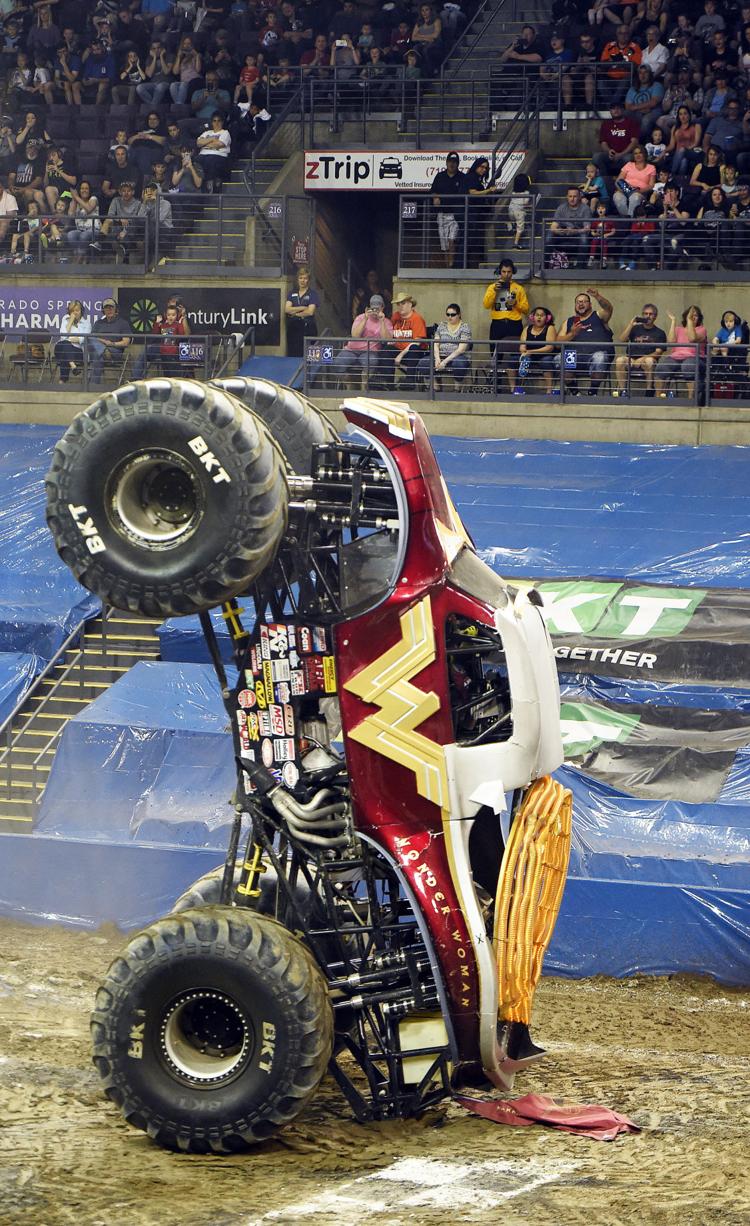 FRIDAY
The funny STEM nerds return with another Science Riot evening, 7:30 p.m., doors open at 7 in Ivywild School Gymnasium, 1604 S. Cascade Ave. Cheer or groan their scientific comedy shticks, $14 plus service charges. For ages 18 and older. 
FRIDAY
Book clubs are definitely familiar with this author. Share "A Conversation with Karen Russell," author of Pulitzer Prize finalist "Swamplandia!," 7 p.m. at Ent Center, 5225 N. Nevada Ave. Part of the Converge Lecture Series. Russell also won the 2012 National Magazine Award for fiction. Tickets: uccspresents.org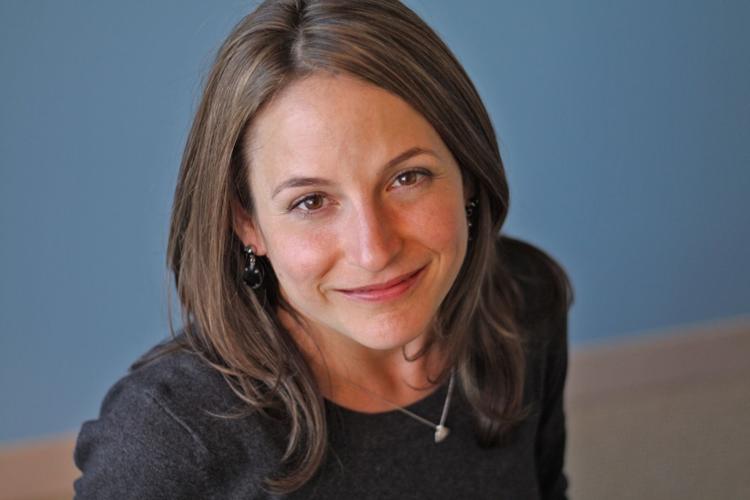 FRIDAY
A yummy evening, the Denver Mac and Cheese Festival, 5:45-9:45 p.m., 3560 Chestnut Place. Chefs and restaurants compete for the city's best and it's a benefit for the mentoring program Minds Matter. Tickets $59-VIP $109. tinyurl.com/ybcrvrsp
SATURDAY
It's the always popular Bighorn Sheep Day celebrating Colorado's state animal. Activities, nature walks and viewing in Garden of the Gods Park start at 10:30 a.m. with an interactive bighorn game in the Visitor and Nature Center. Wildlife viewing stations with shuttle bus access. Animals from Cheyenne Mountain Zoo visit at 1 p.m. Resident Rampart Range Bighorn viewing at 2:15 p.m. Activities run through 3 p.m. Free. Schedule: gardenofgods.com
SATURDAY
Chill and groove to Afro-Cuban rhythms in a special jazz presentation by the Pedrito Martinez Group, 7 p.m. at the Ent Center. The leader, a percussionist and vocalist, has performed with Wynton Marsalis, Paul Simon, Bruce Springsteen and Sting. Tickets start at $27.50 at uccspresents.org.
SATURDAY
Black women will be in the spotlight when the Ruth Holley Library is rededicated, followed by a Celebrating Womxn writing workshop and Listen to Black Womxn OpenMic, 11 a.m.-3 p.m. at 685 N. Murray Blvd. The honoree was well-known in the community and had worked at East Library for 10 years. ppld.org
SATURDAY
Learn a new skill at the Animation Workshop presented by Imagination Celebration upstairs at The Citadel mall. The day's lesson, 2-4 p.m., includes how to animate an animal in motion and fundamentals of drawing an animated character as they work listening to music from animated movies. $35, register at artisrad.com
SATURDAY-SUNDAY
An opening weekend for frosty superheroes at the Cripple Creek Ice Festival, the 12th year for the ice sculpture festivities. Through Feb. 17 along Bennett Avenue, enjoy the artists at work, an ice maze and ice slide, an Ice Martini Bar and food vendors. And you can vote for your favorite frozen superhero. More info: visitcripplecreek.com
SATURDAY-SUNDAY
Opening weekend for the granddaddy event, the 60th annual Colorado Garden and Home Show in Denver's Convention Center, 700 14th St. Nine days to visit more than an acre of landscaped gardens cram-packed with ideas to take with you. Experts from across the country will be available. Non-perishable food items collected for 9Cares Colorado. For times and tickets: coloradogardenfoundation.org
SUNDAY
Love that coffee, love those cocktails. How about a little competition? A Bar Brawl Coffee Cocktail Competition erupts in The Principal's Office at Ivywild, 1604 S. Cascade Ave., from 6 to 11 p.m. . For $20, $25 at the door, watch five teams with one barista and one bartender face off for judging, and the audience gets to vote for People's Choice after tasting the cocktails. Competitors face off in a latte art throwdown and baristas duel in a Daq-off. Bar Brawl is offered by Colorado Springs Bartenders Guild and Colorado Springs Coffee Organization.
SUNDAY
All branches of the military are saluted with A Patriotic Celebration Concert, 3-5 p.m. at First United Methodist Church, 420 N. Nevada Ave. Featured is The Testament of Freedom by composer Randall Thompson and narrated by retired Brig. Gen. Robert F. Titus. The Testament is excerpts from Thomas Jefferson's writings. Free. fumc-cs.org
SUNDAY
Colorado Springs Conservatory students created original music, choreographed by the Ormao Youth Rep and Revolution Dance students. What you're treated to is a creative Beautiful Chaos. See the young artists in action, 6 p.m., Stargazers Theatre, 10 S. Parkside Drive, tickets $10, $5 students, stargazerstheatre.com
ALREADY HAPPENED FOR MANY
THURSDAY
- Local black history is celebrated with a free screening of Film in the Community: Colorado Experience: Fannie Mae Duncan, the dynamic woman whose Cotton Club downtown was open to all. 6:30 p.m. Filmmaker Kate Perdoni will participate in a discussion following the screening at Hillside Community Center, 925 S. Institute St. Hosts Rocky Mountain PBS and the Rocky Mountain Women's Film Institute. Tickets: tinyurl.com/yaqyaex4
- An amazing night of music as artists honor legendary musician Joni Mitchell with Joni 75: A Birthday Celebration at theaters across the country. Locally it's showing at 7:50 p.m. at Kimball's Peak Three Theater, 115 E. Pikes Peak Ave. $9. In concert are Brandi Carlile, Emmylou Harris, Norah Jones, Chaka Khan, Diana Krall, Kris Kristofferson, Los Lobos with La Marisoul, Seal and more. Tickets: joni75.com
- The community is invited to learn about the Police Department's Homeless Outreach Team and Downtown Area Response Team during a CSPD Education Program in the Chapel Hills area at 7850 Goddard St., 6 p.m. For more about the special classes, tinyurl.com/ya25esx6. This one is for ages 18 and older.