Here's a look at some of our favorite events around Colorado Springs and the Pikes Peak region in the next few days.
THURSDAY
He's had a number of TV roles, has a podcast, is on iTunes, is in a Netflix horror comedy and stars in a Netflix comedy special. Now Chris D'Elia brings his Follow the Leader tour to Pikes Peak Center at 7 p.m. Tickets at the center box office or pikespeakcenter.com or axs.com.
THURSDAY
A fun evening of comic ballet by 15 dancers in drag, Les Ballets Trockadero de Monte Carlo takes the stage in Pueblo at Sangre de Cristo Arts & Conference Center, 7:30 p.m. Tickets $30, sdc-arts.org/performances/center-stage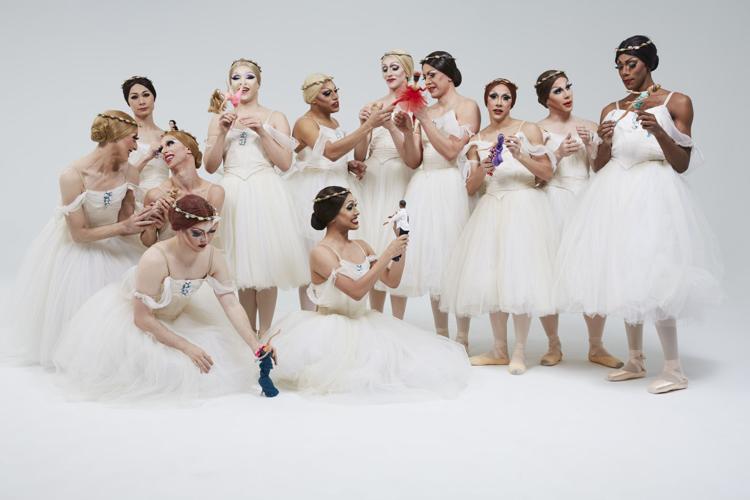 THURSDAY-SUNDAY
Opening weekend for Art of the State 2019, 154 juried pieces by 135 Colorado artists shown in three galleries through March 31, Arvada Center, 6901 Wadsworth Blvd., free, arvadacenter.org. Chosen from 1,555 entries by 566 artists. Opening reception 6-9 p.m. Thursday. See the art on Flickr Art of the State 2019.
FRIDAY
It's a legendary group of funny folks, The Second City improv, with the 2019 cast including Littleton native Alison Banowsky coming to the Fine Arts Center at Colorado College at 7:30 p.m. with "It's Not You, It's Me." 30 W. Dale St., $36-$40, csfineartscenter.org
Colorado Springs coffee shop changing look, name and increasing seating
FRIDAY
Red Not Chili Peppers, the best-known funk RHCP tribute band, tours into the Springs with a 7 p.m. show at The Black Sheep, 2106 E. Platte Ave., $5-$15, blacksheeprocks.co m
FRIDAY-SATURDAY
Millibo Art Theatre brings forth the local talent for its own version of Cabaret Voltaire - An Evening Of New Performance, 7:30 p.m. Cabaret Voltaire was founded in 1916 in Switzerland. The MAT experience features dance, circus, poetry, comedy, burlesque, puppetry and theater starting with a cafe hour and drink tastings before the 8:30 p.m. show. $15, themat.org
FRIDAY-SUNDAY
"Whatever happened to Fay Wray?" If you're familiar with that line, you must be in the "Rocky Horror Picture Show" Time Warp. Be part of an interactive showing by The Antici-Pations Colorado Springs Shadowcast. With the 1975 cult classic on the screen, actors play out holiday themes. For ages 16+. Admission $10, discount on  audience participation survival pack. VIP $49.99. 7 p.m. nightly. The Carter Payne, 320 S. Weber St. antici-pations.club
FRIDAY-SUNDAY
A weekend of music, poetry, campfire concerts and Stetsons at the Colorado Cowboy Poetry Gathering in the American Mountaineering Center in Golden. For tickets and Super Weekend Pass: visitgolden.com
SATURDAY-SUNDAY
International dances, including works by Dvořák and Tchaikovsky, will be performed by concertmaster Jacob Klock and clarinetist Emirhan Tuga, with music by local composer Ofer Ben-Amots, during a Chamber Orchestra of the Springs presentation, 7 p.m. Saturday, Broadmoor Community Church, 315 Lake Ave., and 2:30 p.m. Sunday, First Christian Church, 16 E. Platte Ave. Pre-concert talks 45 minutes prior. Tickets $27, $23 and $5 for youth.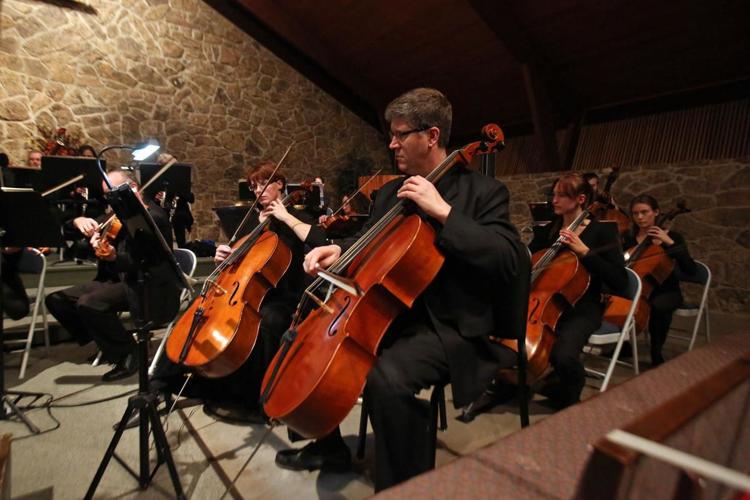 SATURDAY-SUNDAY
Opening weekend for 51 works by an important figure from local art history, "Scenes from Life" drawings by Bernard Arnest, Colorado Springs Fine Arts Center at Colorado College. The world he shows is, for the most part, tragic. "Scenes from Life" is part of the 100th anniversary of the Broadmoor Art Academy. $10, $5 for military and seniors, free for students and teachers. csfineartscenter.org
SATURDAY-SUNDAY
Beer samples, a chili cookoff, fun for the kids, ice skating, food trucks, winter sports gear and music entertainment, 1-5 p.m. both days at the Estes Park Winter Festival, tickets $5-30, estesparkeventscomplex.com
SATURDAY
The new exhibit "Fountain Creek is a Pathway of History" opens at Fountain Creek Nature Center, 320 Pepper Grass Lane, with free festivities, 2-4 p.m.  Hear the "voice" of the creek tell her story. Music by Pepper Grass. Special scavenger hunt. elpasocountynaturecenters.com
SATURDAY
Rockers Stray Suns release their CD "Until Further Notice" at a party 7-10 p.m., Oskar Blues Grill & Brew, 118 N. Tejon St. Music starts at 7 p.m. oskarblues.com
SUNDAY
The Beatles wanted "Mr. Moonlight" to "come again please." Mr. Moonlight will go away Sunday night, but just for a bit more than an hour during the total lunar eclipse. Two special places for local luna watchers: the Garden of the Gods Visitor Center and the Air Force Academy Observatory. As the moon turns red, the Colorado Springs Astronomical Society will man telescopes at Garden of the Gods, 7-11 p.m., free, no reservations needed. At the newly renovated AFA Planetarium, viewers can start their evening at 7 p.m. with the film "Eclipses and Phases of the Moon" before heading outside for the eclipse. Free, enter North Gate starting at 6:30 p.m.