Here's a look at some of our favorite things happening this weekend around Colorado Springs and beyond.
THURSDAY-SATURDAY
- This evening of earworms will leave you humming "Some Enchanted Evening (The Songs of Rodgers & Hammerstein)" as you ride away in "The Surrey With the Fringe on Top." It's the newest production by Fountain Community Theater, 326 W. Alabama Ave., with performances at 6:30 p.m. Tickets $8-9 and family packages.
FRIDAY-SUNDAY
- Denver Pop Culture Con is the rebranded Denver Comic Con, kicking off its ninth year and preparing for more than 100,000 guests coming to see cosplayers and artists and indulge in a wide range of pop culture-themed activities. The biggest draw is likely the star of the DC movie "Shazam!," Zachary Levi, signing autographs and posing for pictures Saturday and Sunday. The con runs 10 a.m.-7 p.m. Friday and Saturday, 10 a.m.-6 p.m. Sunday, at the Colorado Convention Center, 700 14th St., one- to three-day passes, denverpopculturecon.com.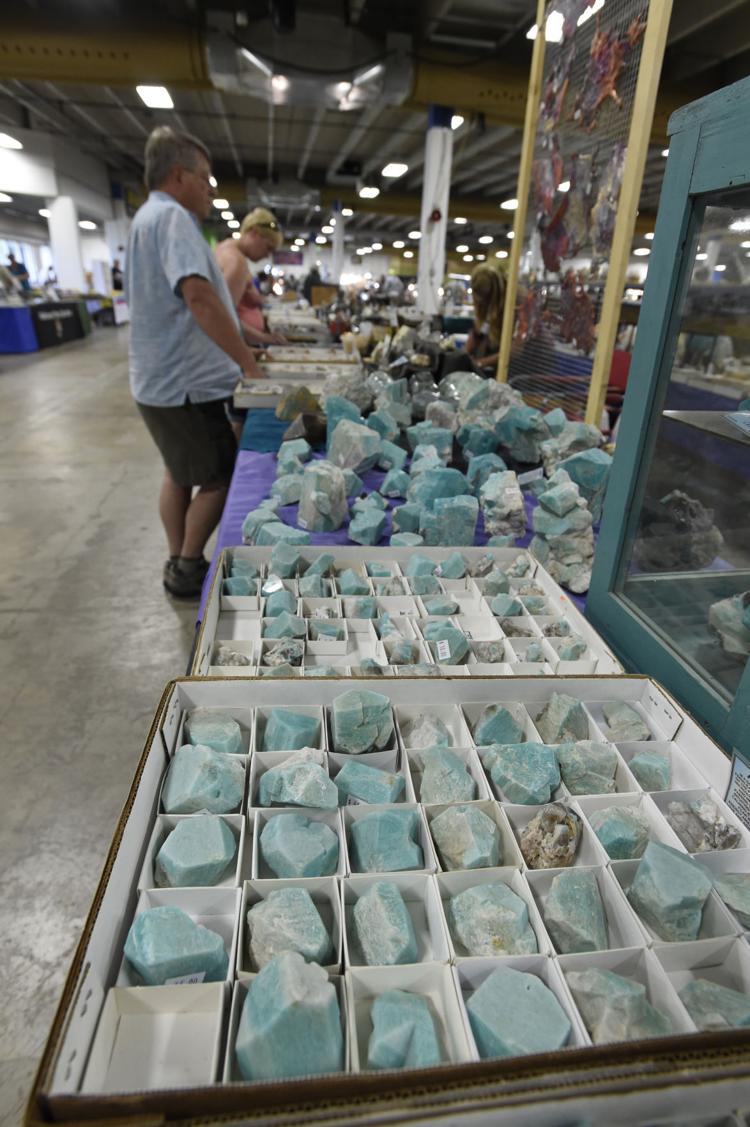 - For a 55th year, the Colorado Springs Mineralogical Society will host fanatics near and far for a showcase of crystals, fossils, meteorites and rocks galore at the Pikes Peak Gem, Mineral and Jewelry Show. More than 50 vendors from around the world expected. Kids activities. Noon-7 p.m. Friday, 10 a.m.-5 p.m. Saturday, 10 a.m.-4 p.m. Sunday. Norris-Penrose Event Center, 1045 Lower Gold Camp Road; $5, three-day pass $8, kids 12 and younger free. The Pikes Peak region's claim to rock hounding fame:  the smoky quartz and amazonite produced by Crystal Peak near Florissant. csms1936.com. 
SATURDAY-SUNDAY
- They close the streets and turn them into prepare-to-be-amazed works of art at the Denver Chalk Art Festival in Larimer Square. A free two-day event with 200 working artists for what was named Westword's Best Annual Festival. Kids will be invited to create their own masterpieces, and photographers can compete online. 
- A juried show by top Native American artists combined with a two-day powwow and musical performances are a 19-year tradition at Tesoro Cultural Center at The Fort restaurant in Morrison. 10 a.m. to 4 p.m. both days, $10, children 12 and under get in free, tesoroculturalcenter.org.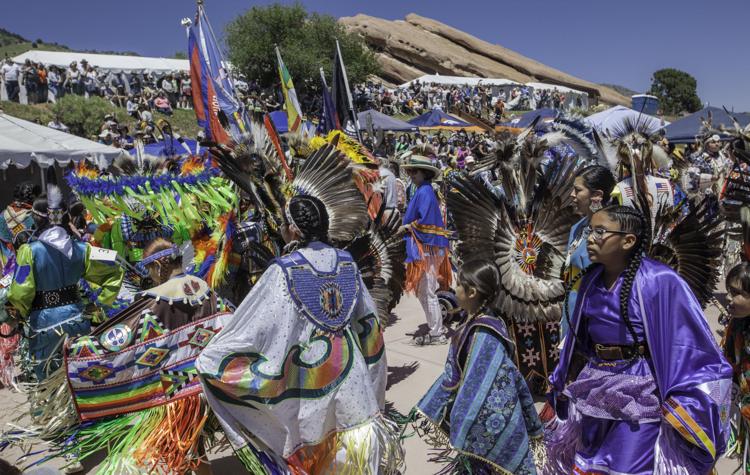 - The cycling season kicks off with the Elephant Rock Cycling Festival at the Douglas County Fairgrounds in Castle Rock. This is a popular oldie, dating back 30 years. Three road courses, two gravel routes and an 8-mile family ride Sunday; a full two-day Colorado Bike Expo with BMX demonstrations and ride registration. bicyclecolorado.org. 
SATURDAY
- Kids and their families can experience so much of the great outdoors at the Colorado Parks & Wildlife Get Outdoors Day. Try fly fishing, mapping, bird watching, kayaking, archery, paddleboarding, slacklining, rock climbing and bunches more. And there's a touch-a-truck area, too. Enjoy it all for free at Memorial Park/Prospect Lake, 9 a.m.-3 p.m.
- Clifford the Big Red Dog and Daniel Tiger will be on hand as the Smokebrush Uncle Wilber Fountain plays its first tune of the season during the PBS Southern Colorado Kids Fun Fest, 10 a.m.-2 p.m. in Acacia Park, 115 E. Platte Ave. Come splash along and enjoy activities booths, live entertainment and bounce houses. Free.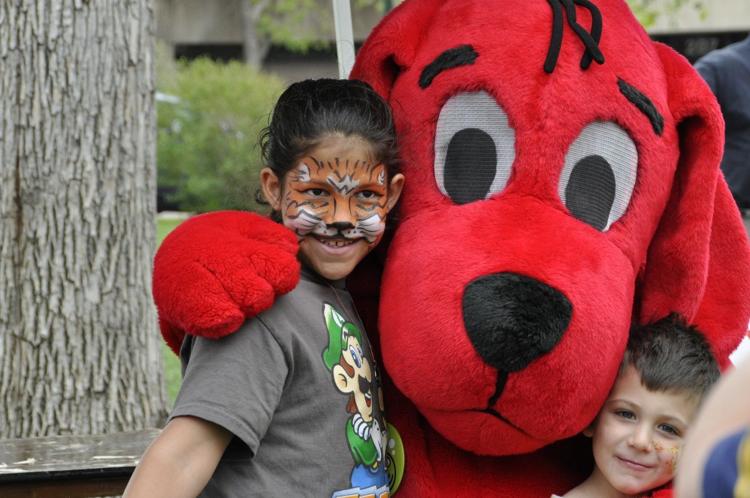 - The lives and memories of those who have died will be remembered with a release of butterflies in Nancy Lewis Park, 2615 N. Logan Ave., as their names are read in a Commemorative Celebration by Pikes Peak Hospice and Palliative Care. 10 a.m. Registration not required. pikespeakhospice.org 
- Tastings from more than 35 state wineries are teamed with food, music and gift vendors at the annual Manitou Springs Colorado Wine Festival, 11 a.m.-5 p.m. in Memorial Park. $35 to $80 VIP. Participants ages 21 and older. Tickets for designated drivers are free. 
- The aquatic plants of the season are on sale from 10 a.m.-1 p.m. during the Pikes Peak Water Garden Society's annual sale at the Union Printers Home, Pikes Peak Avenue and Union Boulevard. Experts on hand to help.
- Musicians from the Pikes Peak region will team in a Concerto Festival rivalry between solo instruments and orchestra to benefit classical music station KCME 88.7 FM, 3 p.m. at High View Baptist Church, 1151 Rampart Range Road, Woodland Park. Featured soloists Guy Dutra-Silveira, Clark Wilson, Elisa Wicks and Dina Hollingsworth. $15, $5 for students, reservations KCME.org.
The Gazette's Seth Boster and Terry Terrones contributed to this report.