THURSDAY
Ten years of Christian music tradition, the 2019 Roadshow Tour with Michael W. Smith, Matthew West, Tenth Avenue North, Matt Maher and Leanna Crawford. Broadmoor World Arena, 3185 Venetucci Blvd., 7 p.m. , tickets $35-58, broadmoorworldarena.com.
THURSDAY
No, not movie night this time, it's music and The Expendables with reggae rock at Black Sheep, also with Ballyhoo and Kash'd Out, 2106 E. Platte Ave., 7 p.m, $25,blacksheeprocks.com.
THURSDAY-SUNDAY Ahh, the headaches of opening a fancy restaurant. UCCS students are behind the fun in the TheatreWorks production "The Art of Dining," opening this weekend and running through March 24 at Ent Center. As they say, "Foie gras, crepes suzette, sole meunière? Check, we've got that, and a whole lot more." Sunday, real chefs are there for a prologue. Tickets start at $20, reservations at uccspresents.org.
SATURDAY
The wearin' of the green at the 35th annual St. Patrick's Day Parade down Tejon Street through downtown starts at noon, but plenty happens before grand marshal Jay Cimino drives down the street. A 5K and a leprechaun run, bike ride, fundraising breakfast for Mount Carmel Service Center, Empty Stocking Fund grandstand seating. csstpats.com The state's other parade today, with a pub crawl, is in Denver: denverstpatricksday parade.com.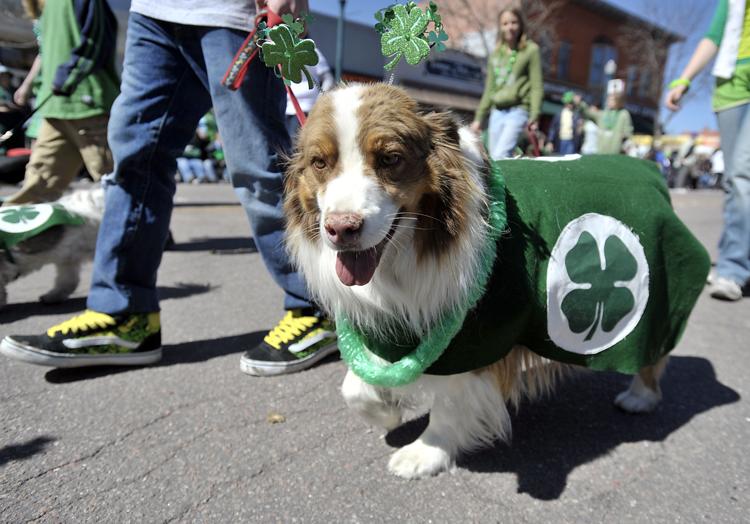 SATURDAY
An afternoon for book lovers, the Colorado Book and Arts Festival at the Arvada Center, 6901 Wadsworth Blvd. Sponsors are the center, Tattered Cover bookstore and Regis University. A Tattered Cover pop-up store and areas for all ages of readers. "Keynote Conversation" with Peng Shepherd, author of "The Book of M" at noon. Festival through 4 p.m. $15, children 3-12 get in for $1. cobookandartsfest.com.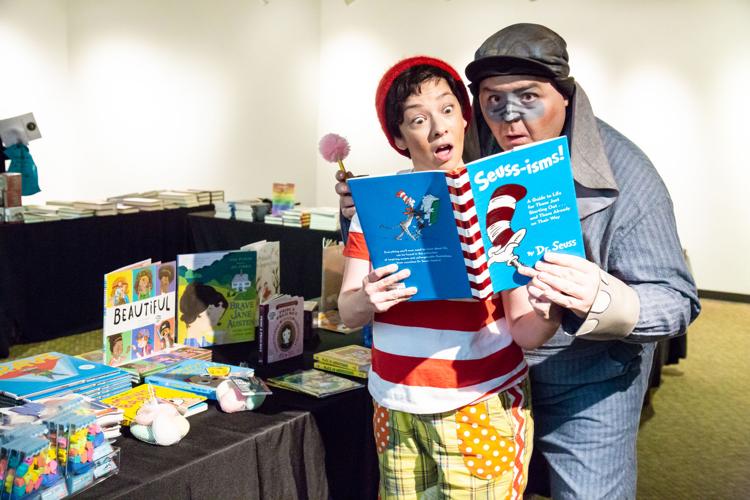 SATURDAY A beautiful time of year to hike through Florissant Fossil Beds National Monument and investigate who has left paw prints, scat and feathers in the snow. Some wildlife might be spotted, too, during the guided 2-mile hikes from 11 a.m. to 12:30 p.m. Meet at the visitor center. Regular daily entrance fee of $10.
SATURDAY
Check out all the amenities, take a tour, do some group exercises and practice your dance moves at the grand opening of the new YMCA at First & Main, 3035 New Center Point, 10 a.m. to 2 p.m., ppymca.org
SATURDAY
A "Lamb of God" musical with Jesus' final days as seen by his followers and mother. Performed by the Mormon Chorale at Pikes Peak Center, 2 and 7 p.m. pikespeakcenter.com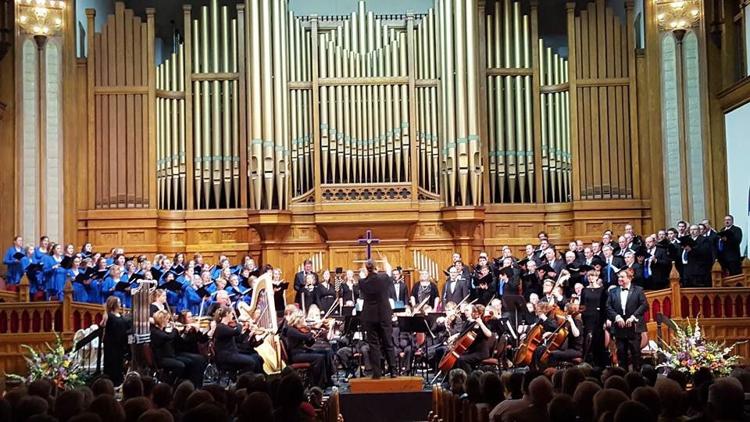 FRIDAY
She was a Colorado Springs girl who loved camping in the mountains. No surprise, Pikes Peak region landmarks fill the songs of Laura Veirs, performing with The Changing Colors at The Side Door, 1645 S. Tejon St., 7 p.m., $15-18, sidedoormusic.com
Here's an article about Laura Veirs from 2010
FRIDAY
Learn about their continent when the African Children's Choir brings its children's songs, spirituals and gospel favorites to Bethel Lutheran Church, 4925 Farmingdale Drive, for a community concert, 7 p.m. , doors open at 6 p.m., good-will donations. bethellutheran.net
FRIDAY-SATURDAY
Prepare to rocket through 209 fairy tales as the Funky Little Theater Company speed acts through a Brothers Grimm Spectaculathon. Performances at 7:30 p.m. Thursdays to Saturdays through March 30, 1367 Pecan St., funkylittletheater.org.
FRIDAY-SATURDAY
Fellows from famous groups are part of two Legends Live nights at Boot Barn Hall: Jim Peterik, Ides of March; John Elefante, Kansas; David Pack, Ambrosia; Richard Page, Mr. Mister; Wally Palmar, The Romantics. Gazette Giveaway promotion, gazette.com/bootbarn. 6 p.m. Ticket info: BootBarnHall.com. Special guest Legend on Saturday.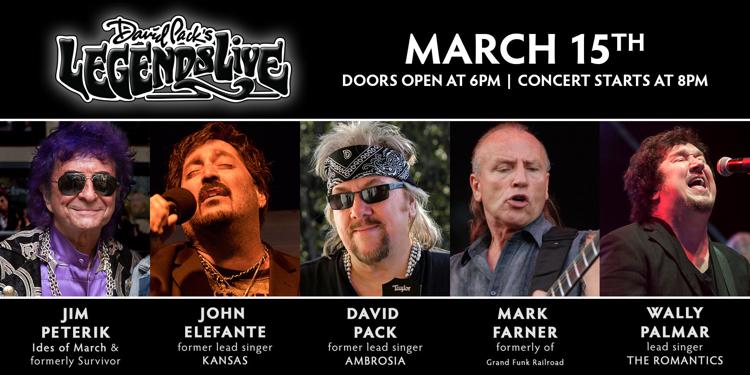 First weekend of the wild and crazy Aspen Snowmass Bud Light Spring Jam. Downtown concerts begin with Chromeo on Friday, Robert Randolph and the Family Band Saturday. Ski competitions and parties through March 31. 
FRIDAY-SUNDAY
Huge creatures invade, stomping their way into town, as Jurassic Quest returns with new walking dinosaur rides, 80 creatures and a friendly T-rex. 3-8 p.m. Friday, 9 a.m.-8 p.m. Saturday and Sunday, Colorado Springs Event Center, 3960 Palmer Park Blvd., tickets at jurassicquest.com.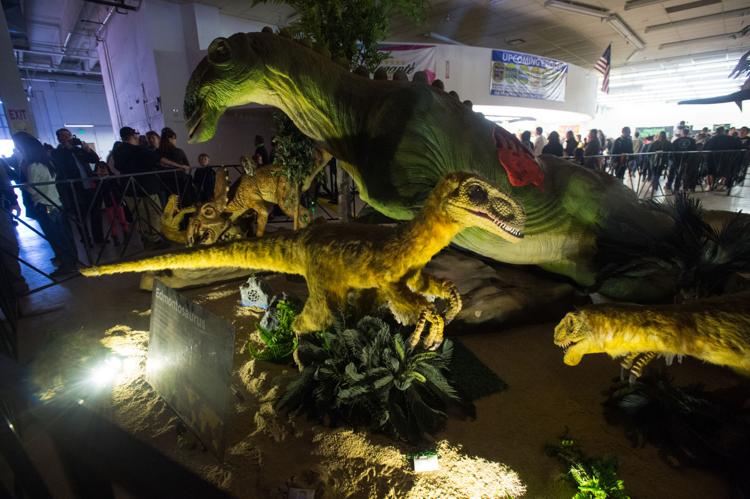 SATURDAY-SUNDAY
They've been invited to perform at the D-Day ceremonies in Normandy, France, in 2020, so the Colorado Springs Chorale's weekend performances title is fitting: "Crossings." With special guest Ormao Dance Company, "Crossings" is a celebration of cultural diversity and features the premiere of a work by Shawn Kirchner. Performances 7:30 p.m. Saturday, 3 p.m. Sunday, Ent Center. $25, with $5 admission for students and youth, uccspresents.org.
SATURDAY-SUNDAY
For the 22nd year, the nonprofit Dancequest offers an original ballet, featuring dancers ages 6 to 18. This year introduces "Jewel," a heroine who overcomes obstacles and challenges on her journey to personal transformation. 7 p.m. Saturday and 2 p.m. Sunday, The Colorado Springs School Louisa Performing Arts Center, 21 Broadmoor Ave., $10, $5 admission for seniors and children under 12, at the door or by calling The Dance Center, 596-1134.
SUNDAY
The season closes with the "Thirtieth Anniversary of the Veronika String Quartet: Pearls of Wisdom, Works of Beauty," Packard at Colorado College, 5 W. Cache la Poudre St. Beethoven, Shostakovich and Schulhoff. 2 p.m., $25, students pay $10.
Compiled by Linda Navarro, linda.navarro@gazette.com