THURSDAY-SATURDAY
It's opening weekend for the ninth annual Southern Colorado Regional Quilt Show that showcases more than 100 quilts at Pueblo's El Pueblo History Museum, 301 N. Union Ave. It's a project of the Pride City Quilters Guild with a reception 3-5 p.m. Thursday and the free show Mondays through Saturdays through April 15. A "How to" demonstration is Saturday and "Come Help Make" workshop April 13. Info: 719-583-0453, HistoryColorado.org.  
THURSDAY-SATURDAY
No guarantee there will be tickets, but it's the popular Earl Klugh's Weekend of Jazz at The Broadmoor with Michael McDonald, The Rippingtons, Jonathan Butler, Najee, Joey Alexander, GTF and Ron Otis. weekendofjazz.com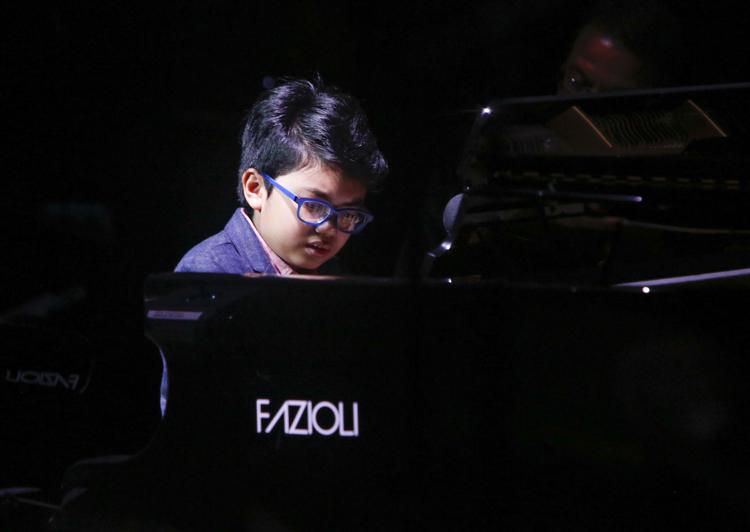 THURSDAY-SATURDAY
The season's here. Time for a Colorado Springs RV & Travel Expo, Colorado Springs Event Center, 3960 Palmer Park Blvd., $8, kids 12 and younger free. 
THURSDAY-SUNDAY
Two ski resorts break out with springtime wildness and huge snowpacks. Breck Pride is filled with skiing, a beer festival, music and dancing, Drag Queen Bingo and LGBTQ celebrations. Steamboat Springalicious Festival has cardboard-contraption races, a Splashdown Pond Skimming Championship and lots of beer.
FRIDAY-SUNDAY
Eighty actors will recreate 15 classic artworks of Christ's Passion and Resurrection in the "Gallery of Living Art" at First Lutheran Church, 1515 N. Cascade Ave., 7:30 p.m. Friday, 11 a.m. and 2 and 5 p.m. Saturday, 3 p.m. Sunday. Free.
FRIDAY-SUNDAY
The Broadmoor World Arena will be the site for gunning engines, flying 12,000-pound vehicles and some pretty impressive donuts. Time for four shows of Monster Jam. There are pre-show pit passes, too. broadmoorworldarena.com, AXS.com
FRIDAY
First Friday Shuttle Bus of the season departs 4:30-9:30 p.m. with routes downtown and in Old Colorado City and Manitou Springs. So many Art Walk galleries and restaurants along the way. Shuttle schedule: PeakRadar.com/FirstFriday
SATURDAY-SUNDAY
No need to jump into the SUV to drive west to the desert because the cacti and succulents are coming to Aurora. The 46th annual Cactus & Succulent Show & Sale is moving from Denver Botanic Gardens to The Summit Event Center, 411 Sable Blvd., 9 a.m.-5 p.m., $5. Free how-to classes and experts to help. Food trucks. ColoradoCactus.org
SATURDAY
Popular Connecting Kids & Cops Saturday programs continue, this time in the Crime Lab where they'll see evidence collection and fingerprinting. 9 a.m. for kids ages 5-9, ages 10-15 at 10:30 a.m., Police Operations Center, 705 S. Nevada Ave. Free. 
SATURDAY
A do-it-yourself day for dog lovers: April Stools Day. From 9 a.m. until noon, volunteers can help clean up the dog park as warm weather arrives. Bear Creek Dog Park, South 21st Street and Rio Grande. Plastic gloves, bags and buckets provided. Info: Dana Nordstrom, 520-6983, email, dananordstrom@elpasoco.com
SATURDAY
More than 90 classical ballet students will be featured in A Midsummer Night's Dream & A Touch of Class by the Colorado Youth Ballet and its pre-professional division. Ent Center for the Arts, 5225 N. Nevada Ave. $26, children 12 and younger and seniors, $20. danceinthesprings.com
SATURDAY
ZepHeads love this tribute: Zoso - Ultimate Led Zeppelin Experience w/The Patti Mack Band, 8 p.m., Stargazers Theatre, 10 S. Parkside Drive. Tickets: stargazerstheatre.com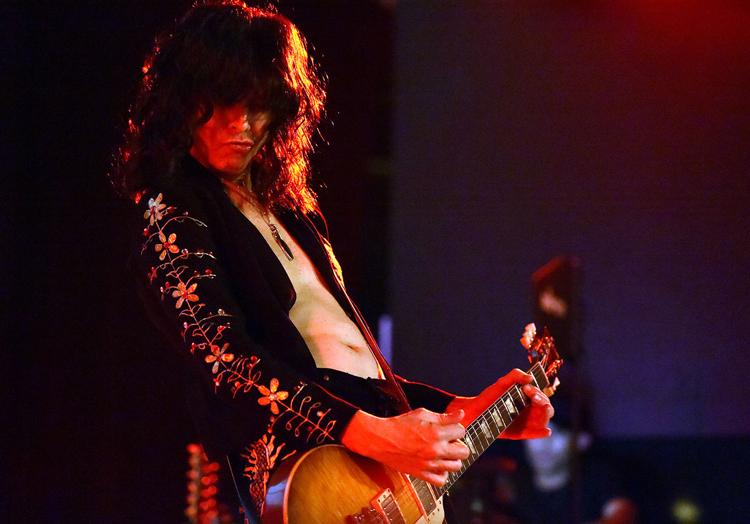 SATURDAY
The original members of Dio Disciples are back together as Last In Line and playing at Sunshine Studios Live, 3970 Clear View Frontage Road. Groups also including Sabbatar, Distant Warning, Dirty Kings and Romero start at 6 p.m. ticketfly.com
SATURDAY
Come dance along during another fun Silent Disco & Laser Light Show evening at the Colorado Springs Fine Arts Center at Colorado College, 7-11 p.m., $10. Wireless headphones for all, music of your choice and dance, dance, dance. Light-up gear encouraged. Photo booth and food trucks. csfineartscenter.org
SUNDAY
Music to enjoy and a cause to benefit, Ellafest, the annual event by the Ella Mae Bransom Sickle Cell Association as the medical world searches for a cure. Featured: Moses Jones Quartet, Jenny B, Ron Ivory, Linda Styles, Cassondra Collins. 3 p.m. Stargazers Theatre & Event Center, 10 S. Parkside Drive. Tickets: tinyurl.com/y2xurth8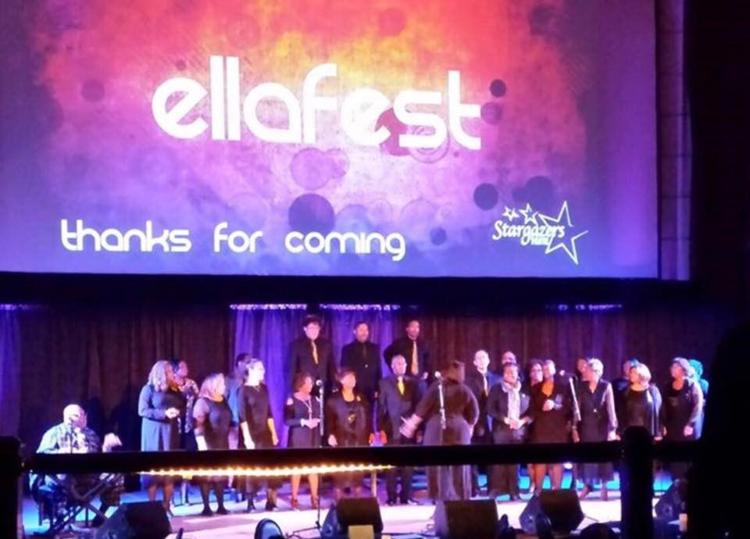 SUNDAY
Hear the Concert and Symphonic Bands of the New Horizons Band of Colorado Springs in concert at Ent Center. An interesting group, more than 150 members in the group's different bands, average age 60, who are having fun with their music. Concert tickets $9 at the door, 5225 N. Nevada Ave.
SUNDAY
Welcome springtime and tulips at the oh-so-Boulder Tulip Fairy and Elf Festival, 1-5 p.m. (with an April 14 rain date), up and down Pearl Street Mall. The city has planted 15,000 tulip bulbs from Holland and they're welcomed by the fairy and her elves. Free. 303-449-3774, boulderdowntown.com/events/tulip-festival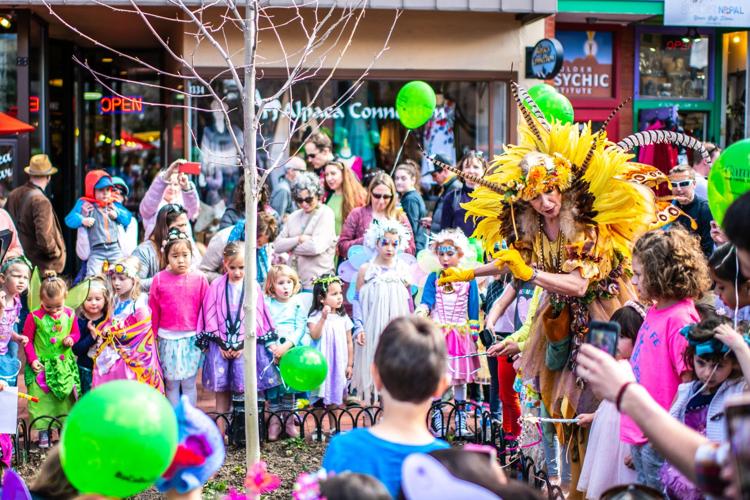 SUNDAY
The grownups will gather to toast the 50th anniversary of Apollo achievements, including the first mission landing on the moon. It's the annual Yuri's Night Fundraiser named for Yuri Gargarin, first cosmonaut in space, at the Space Foundation, 4425 Arrowswest Drive, and benefits the foundation's STEM programs. Meet astronauts, take a virtual reality flight, drive a Red Planet Rover and try out the underwater drone lab.