THURSDAY-SATURDAY
The Sacred Art Tour continues through Saturday with the Drepung Gomang Sand Mandala Creation at Unity Spiritual Center in the Rockies, 1945 Mesa Road. Watch as monks painstakingly create the colored sand mandala from 10 a.m. until about 4 p.m. Thursday and Friday. At 11 a.m. Saturday, experience the dissolution ceremony.
THURSDAY-SATURDAY
A weekend of the best wines of Portugal and your own sommelier education, topped with the exciting date night Grand Tasting, 7 p.m. Friday in Broadmoor Hall. The 28th annual Wine Festival benefits Colorado Springs Conservatory. Choose samples from 300 hand-picked wines teamed with culinary treats. Conservatory music, a silent auction and dancing to a DJ. Festival schedule and ticket info: coloradospringsconservatory.org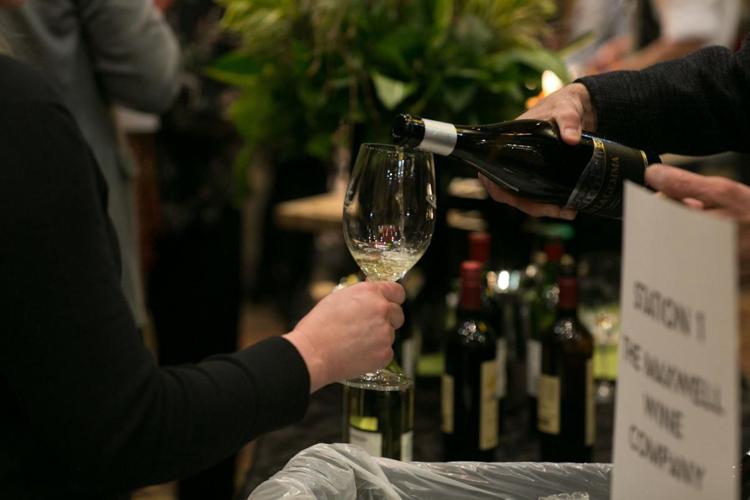 THURSDAY-SATURDAY
Creative original dance choreography, Colorado College Dance: Be Another/A Different Story, Cornerstone Arts Center, $5 cash or checks, tickets at Worner Student Center and at the door, 825 N. Cascade Ave. 7:30 each evening. 
FRIDAY-SATURDAY
Usually it's his radio morning voice, but you can laugh along at night with his standup act: Jubal Flagg, "Brooke & Jubal in the Morning," at Loonees Comedy Corner, 7:30 p.m. Friday, 9:30 p.m. Saturday, 1305 N. Academy Blvd., facebook.com/LooneesComedy
FRIDAY-SATURDAY
Magical memories of "E.T. The Extra Terrestrial," the Steven Spielberg movie and the John Williams music. A treat by the Colorado Springs Philharmonic at Pikes Peak Center. 7:30 p.m., tickets, csphilharmonic.org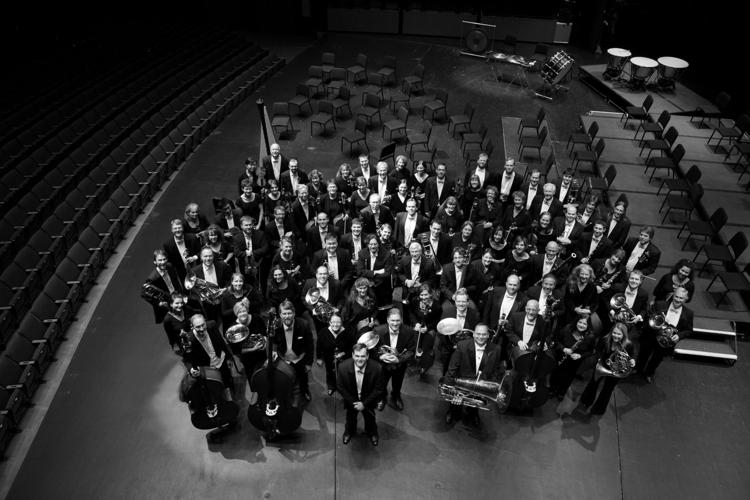 FRIDAY-SUNDAY
Three major Denver dance companies in original new works. A dance Tour de Force brings together Cleo Parker Robinson Dance, Colorado Ballet and Wounderbound at Ellie Caulkins Opera House, 7:30 p.m. Friday, 2 and 7:30 p.m. Saturday, 2 p.m. Sunday. Tickets: coloradoballet.org
FRIDAY-SUNDAY
For 36 years, a festival of nature as more than 20,000 Greater Sandhill Cranes fly into the Monte Vista National Wildlife Refuge in the San Luis Valley. The Monte Vista Crane Festival includes bus trips with crane experts and visits to archaeological sites, schedule on mvcranefest.org
FRIDAY-SUNDAY
Find gently used treasures at the Friends of the Pikes Peak Library District Book Sale, Friends members at 4 p.m. Friday, open to all 10 a.m.-4 p.m. Saturday, 11 a.m.-3 p.m. Sunday for a $5 bag sale. East Library Community Room, 5550 N. Union Blvd. ppld.org
FRIDAY-SUNDAY
Colorado craziness for sure, the 18th annual Frozen Dead Guy Days in Nederland, three days, 30 bands, costumed polar plunges, frozen T-shirt contests and ice turkey bowling, all in honor of Grandpa Bredo, whose body is still frozen in his Tuff Shed.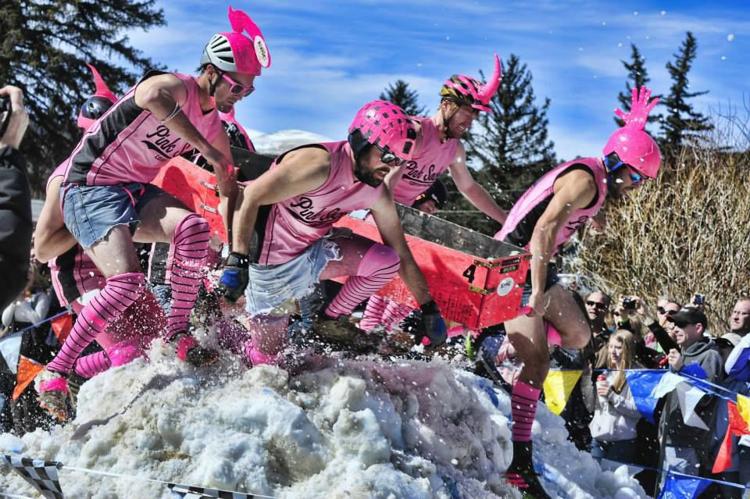 FRIDAY-SUNDAY
Thinking about some remodeling? The L&L Home Show runs three days at Norris Penrose Event Center,  1045 Lower Gold Camp Road, 2-7 p.m. Friday, 10 a.m.-7 p.m. Saturday, 10 a.m.-5 p.m. Sunday. $3, under 18 get in free. homeshowcenter.com
FRIDAY
They've been counting down leading up to the 50th anniversary of the Apollo missions. This Friday is Countdown to Apollo: Apollo 9 with former NASA Apollo engineer and astronaut liaison Louis Ramon  at the Space Foundation Discovery Center, 4425 Arrowswest Drive. The monthly programs conclude July 20 with Apollo 11. $10, children entry fee is $5. 11 a.m.-6 p.m.
SATURDAY-SUNDAY
They're rolling. And crashing big time. Jamming and blocking. It's Pikes Peak Derby Dames tournament time, fighting their way to the Tesla Cup. The Dames are the host team against the Boulder County Bombers and Gold Coast Derby Grrls, 3 p.m. Saturday, 11 a.m. Sunday at the City Auditorium, 221 E. Kiowa St. $25 for one day, $40 for both. Ages 10 and under get in free.
SATURDAY
Put together a musician and a spoken word artist, and you have a special concert, Audrey Bussainch and Jeremy Michael Vasquez, 7:30 p.m. at Cottonwood Center for the Arts, 427 E. Colorado Ave., $20, cottonwoodcenterforthearts.com.
SATURDAY
The audience votes for the best in burlesque at Champagne Cabaret: Peaks and Pasties presents, 2018 Pasties Awards, 8:30 p.m., The Gold Room, 18 S. Nevada Ave., $15-25.
SATURDAY
Scoot those boots through the dirt to the sounds of Exit West at a barn dance to benefit the Colorado Springs Therapeutic Riding Center, 6 p.m. for Mira Sol Food Truck, band starts at 7, Mark Reyner Stables, 3254 Paseo Road, donations at the door, cstrc.org
SATURDAY
The newest league in town, and this time you'll need to sharpen your ax. Sure enough, an Axe Throwing League starts in seven area locations, beginning Saturday at  Black Forest Brewing Co., 2 p.m., team info, open throwing and locations: tinyurl.com/y5gld4kz. Champion named in April. 
SATURDAY
A major touch of the Irish with Colcannon, in concert at 7:30 p.m. at Armstrong Hall at Colorado College, 14 E. Cache la Poudre St., free.
SATURDAY
The songwriter and original lead singer of alternative rock band Dishwalla, J.R. Richards, is here with SR3, Signal & Flow, Post Paradise and Alyssa Ruffin, Sunshine Studios Live, 3970 Clearview Frontage Road, 6 p.m. $15-$50, Richards meet and greet extra.
SUNDAY
The storyteller, son of Holocaust survivors, is the subject this time in "Etgar Keret: Based on a True Story," 6 p.m. at Temple Shalom, 1523 E. Monument St. Part of the Jewish Film Series. Mainly in English, some subtitles, adult language. Film free, followed by Sweet and Savory reception, $18.