Here's a look at some of our favorite things to do, see and experience around Colorado Springs and the Pikes Peak region this weekend.
THURSDAY-SUNDAY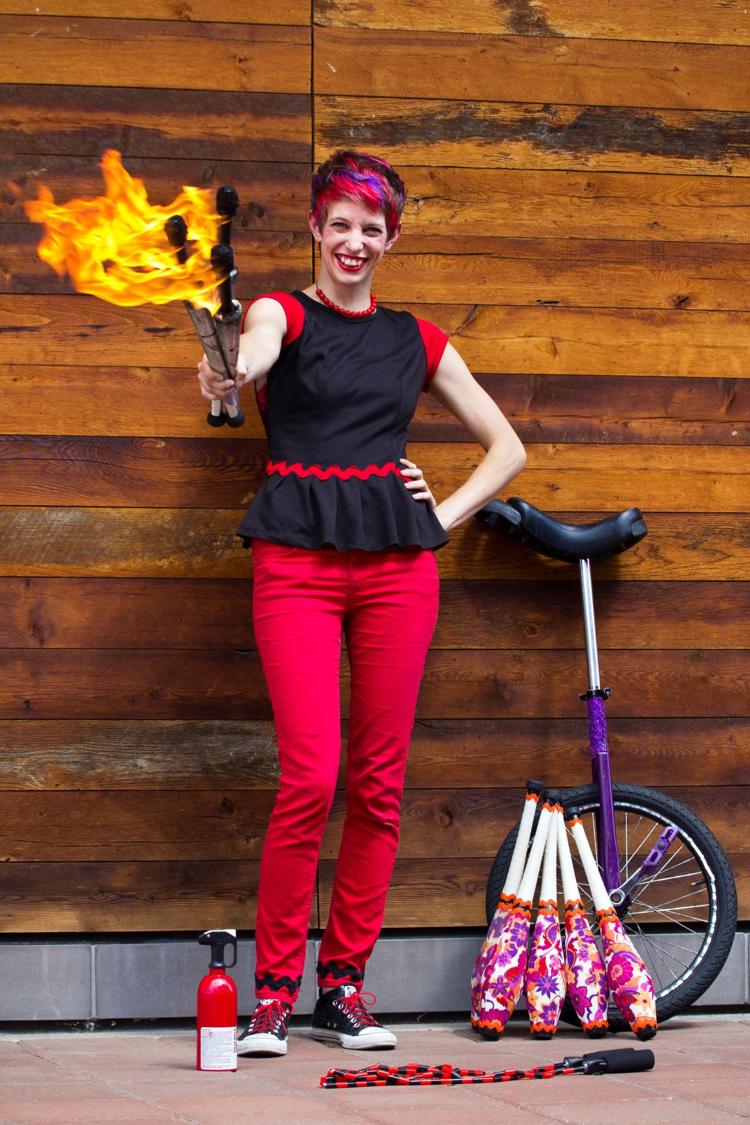 Catch familiar area artists at the exciting weekend of street performers, Denver's Union Station Buskerfest. Two giant Patti Smithsonian puppets and Rodney Wood's Artocade cars up from Trinidad will join musicians, jugglers, bucket drummer Peter Rabbit and the acrobatic Street Circus. Arts Street nonprofit benefit performance at 8:30 p.m. Saturday. unionstationbuskerfest.com
THURSDAY-SUNDAY
Time for the traditional Dragon Theatre Production, this one their first original musical, "The Pirate Ninja (Cupcake) Musical." Dress rehearsal Thursday, 7 p.m., performances 7 p.m. Friday, and 3 p.m. Saturday and Sunday, Library 21c. Tickets $10, $5 for students, imagination-celebration. 
THURSDAY-SUNDAY
So much wonderful art to enjoy at major art festivals and shows all around Colorado's mountains this weekend. Just a few: Main Street Art Festival in Breckenridge Thursday-Saturday; Crested Butte Arts Festival, Elk Avenue, Crested Butte, Friday-Sunday, crestedbutteartsfestival.com; Grand Lake Arts & Crafts Festival, Town Park, Saturday-Sunday; 
THURSDAY-SATURDAY
That tale as old as time is retold by Village Arts of Colorado Springs in Disney's "Beauty and the Beast, the Broadway Musical," this weekend and Aug. 8-10, Village Seven Church, 4040 S. Nonchalant Circle, $15-20, villageartscs.org.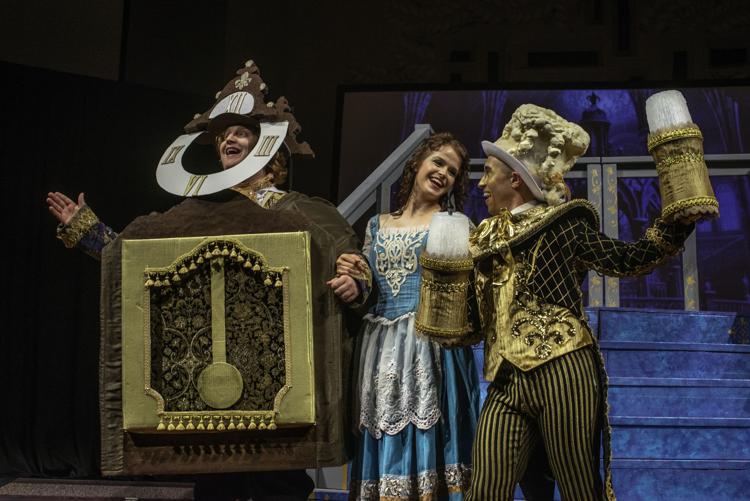 FRIDAY
Country rock Reckless Kelly returns from home base Austin and their tour for a show at Stargazers Theatre with "Bulletproof Live" on the 10th anniversary of their album "Bulletproof" and new hits on the charts. $27. stargazerstheatre.com
FRIDAY-SATURDAY
They're working cowboys, and you can see them in action sorting livestock, branding, trailer loading, ranch bronc riding and wild cow milking. It kicks off at noon Friday with a Longhorn Cattle Drive through downtown. The Ride for the Brand Championship Ranch Rodeo and Concert takes over Norris-Penrose Event Center this weekend, starting Friday with Bourbon, BBQ and Bands' featured entertainer Cody Canada and The Departed (formerly Cross Canadian Ragweed) and Adam Hood. Then it's Ranch Rodeo on Saturday, gates at 5 p.m., with an after party with Exit West.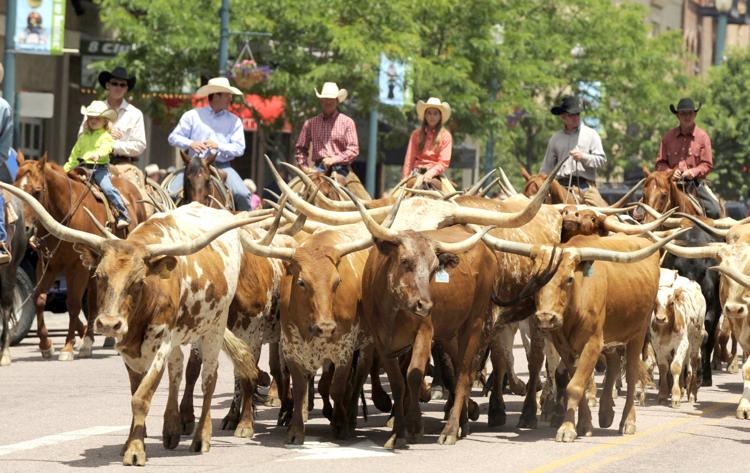 FRIDAY-SATURDAY
Shopping time at the Pikes Peak Junkfest Vintage Market, PPIR, 16650 Midway Ranch Road, 9 a.m.-3 p.m. both days, $5. And nearby at the same site, People's Tiny House Festival, ppir.com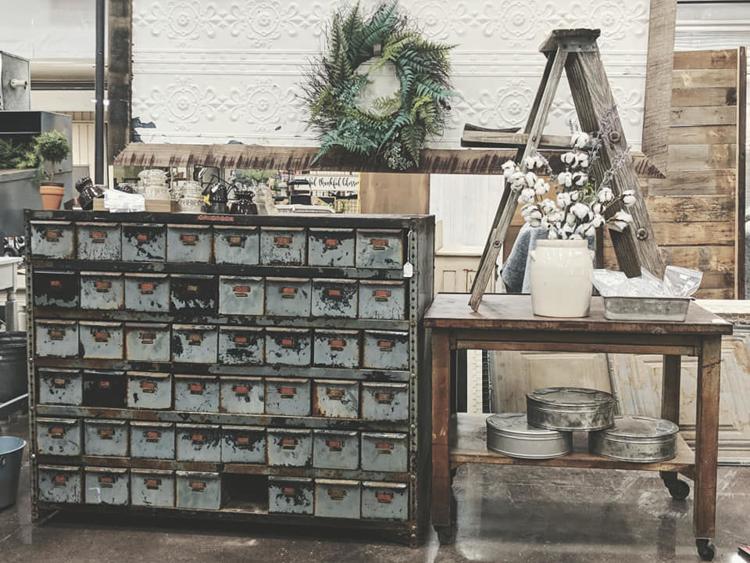 FRIDAY-SUNDAY
Wondering about the latest and greatest colors for your home design? See new homes and interior design at the HBA Parade of Homes opening this weekend, through Aug. 18. Thirty homes from mid-$200,000 to $2.5 million in Banning Lewis Ranch, Flying Horse and Wolf Ranch. Tickets $16.75. cshba.com
FRIDAY-SUNDAY
Opening weekend for Colorado's oldest fair, the Boulder County Fair in Longmont, 150 years and going strong for 10 days. Demolition derby, truck and tractor pull, 4-H, CPRA Rodeo, jousting, Mexican Rodeo and music headliner Lauren Alaina of "American Idol."
SATURDAY
Enjoy an outdoor experience at Adventure Day at Cheyenne Mountain State Park, 9 a.m.-1:30 p.m., Limekiln Trailhead. Outdoor games, tomahawk throwing, archery, birding, wildlife watching, fishing and bunches more. Park pass needed, $8. cpw.state.co.us/placestogo/parks/Cheyenne Mountain
SATURDAY
Musicians who are former or active members of the military make up the 17-member American Patriots Big Band Veterans Benefit Concert at Ent Center, a benefit for Peak Military Care Network. Doors open at 6:15 p.m., pre-show concert 6:30 p.m., tickets $32.50, uccspresents.org
SATURDAY
A monster music night, electro, smashing percussion, Itchy-O, 50 pieces strong, with Cheap Perfume opening, 8 p.m., The Black Sheep, 2106 E. Platte Ave. $20. It leads up to the annual Hallowmass Oct. 31 and Nov. 1 in Denver. blacksheeprocks.com
SATURDAY
A 50-year funk and soul legacy with a powerful horn section, Tower of Power, with special guest Average White Band, Levitt Pavilion in Denver, 1380 W. Florida Ave., doors at 4 p.m., concert 5:30 p.m. Tickets $25-75
SATURDAY-SUNDAY
A busy weekend in Woodland Park begins with the two-day, 60-artist 34th annual Mountain Arts Festival, 10 a.m.-5 p.m. Saturday, 10 a.m.-4 p.m. Sunday, between the library and Ute Pass Cultural Center. Paintings, woodworking, pottery, weavings, metalwork. Free. themountainartists.org. And there's Saturday's Vino & Notes wine, food and jazz festival to benefit Habitat for Humanity, noon to 6 p.m. in Memorial Park, 117 Center Ave., free parking shuttle from Woodland Park High School. 
SATURDAY-SUNDAY
Piping and drumming, haggis and classic British cars at the 56th annual Colorado Scottish Festival and Rocky Mountain Highland Games, Citizens Park in Edgewater. A Celtic Rock Concert by Angus Mohr at 7 p.m. Saturday, parade of clans and massed bands on Sunday. 
SUNDAY
More than 50 trophies, cars from "1939 and prior" through '70s classics and today's delights at the 17th annual Tri-Lakes Cruisers Car Show, a benefit for Tri-Lakes Cares, in downtown Monument, Exit 161, 10 a.m.-3 p.m. tl-cruisers.weebly.com
Compiled by Linda Navarro, linda.navarro@gazette.com