THURSDAY-SUNDAY
The 42nd annual wild and crazy Rock N' Roll Snowdown in Durango with scavenger hunts, an invitation to dress as fave rock musicians, music and dancing and an escape room. Touted as the snowy town's "Cabin Fever Reliever." 
THURSDAY-SUNDAY
A tribute to a disco-era legend. It's opening weekend for "Summer: The Donna Summer Musical," running through Feb. 9 at the Denver Center. Memorable songs include "Hot Stuff," "Last Dance" and "Love to Love You, Baby." You'll be moving in your seat. denvercenter.org
THURSDAY-SUNDAY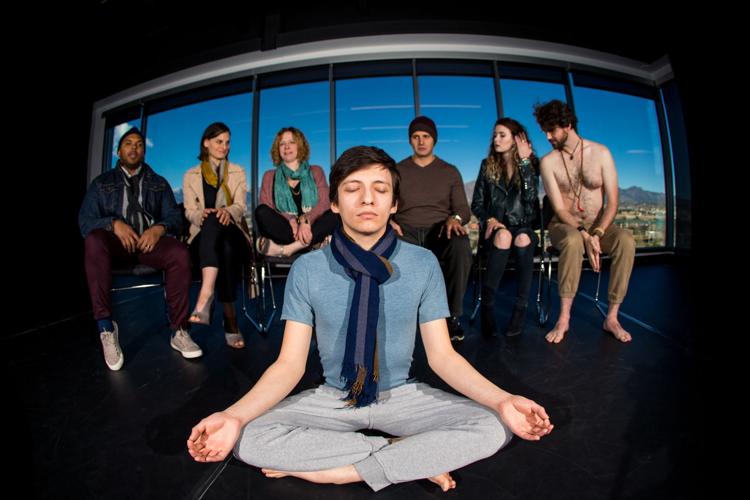 THURSDAY-FRIDAY
Canadian Inuk throat singer Tanya Tagaq lectures about her first book on Thursday, 3 p.m., Cornerstone Reading Room, and performs Friday at 7:30 p.m., Cornerstone Arts Center. Her first novel, "Split Tooth," exposes truths about her 17 years "of wordless expression" through the story of a teen in a small Nunavat community. Part of the Colorado College Cornerstone Arts Week. Free.
FRIDAY-SATURDAY
Get lost in the childlike wonder of "Peter Pan," performed by the Colorado Ballet on Friday and Saturday and Feb. 7-8, 7:30 p.m., Ellie Calkins Opera House, Denver Center.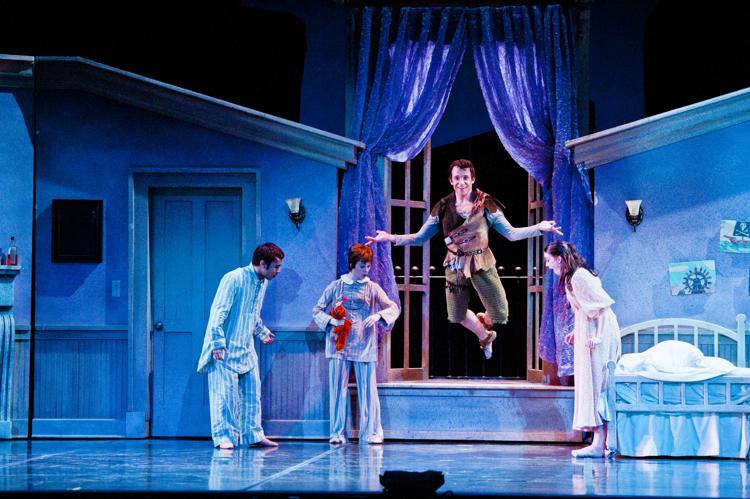 FRIDAY-SATURDAY
It's billed as the Ultimate Indoor Garage Sale.  Bring your own stuff, Norris Penrose Event Center, 5 p.m. Friday, 9 a.m. Saturday, $10.
SATURDAY
Winter Fun Day with the dogs at Fox Run Regional Park, 10 a.m.-1 p.m., parade and Dog Snow Queen and King contest at 11. S'mores and hot dogs, storytelling, nature walks. Warm up in the hut. Crafts and activities. $5 per person includes snacks.Benefits Friends of El Paso County Nature Centers. Info: 520-6387.
SATURDAY
So much history to learn during every first Saturday's downtown guided tours. The February tour explains why Colorado Springs was the City of Sunshine with thousands moving here to the sunny high altitude seeking cures for tuberculosis. Pre-register for the 10 a.m. walk, $10, starting with coffee at Wild Goose Meeting House, 401 N. Tejon St. at 9:30 a.m., 886-0088, downtowncs.com, email info@downtowncs.com
SATURDAY
A new traveling exhibit, "
Drones: Is the Sky the Limit?,"
 offers a look at the history and future of the popular remote control little aircraft. Opens Saturday through May 8 at Wings Over the Rockies Air & Space Museum in Denver. Drone camp workshop at 9 a.m.
wingsmuseum.org
SATURDAY
Yes, you can still join the Ran Fans. There are some rare seats scattered here and there in Pepsi Center for Miranda Lambert's Wildcard concert in Denver, 7 p.m. Saturday. Get tickets here.
SATURDAY-SUNDAY
A Wild, Wild West Winter Carnival time in Grand Lake, with fireworks, a Cowboy Ball, human bowling, tea pot curling, snow golf. Plenty of time for snowmobiling, too. 
SUNDAY
The groundhogs have their day. Now it's Prairie Dog Day, 10 a.m.-noon, Bluestem Prairie Open Space,6254 Goldfield Drive. A 2-mile guided hike and an education about the prairie dogs and other creatures living here. For ages 5 and over. Tickets: $5. No dogs allowed.