Everything to enjoy around Colorado Springs and beyond this weekend, from a powwow to high-flying daredevils, rodeo, brews and the Denver Car Show.
- Celebrate Native American history and traditions with members of a number of tribes at the 11th annual Garden of the Gods Rock Ledge Ranch PowWow, 10 a.m.-5 p.m. Saturday, at Rock Ledge Ranch Historic Site in Colorado Springs. Dancing, drumming, singing, storytelling, food including Indian tacos and live entertainment.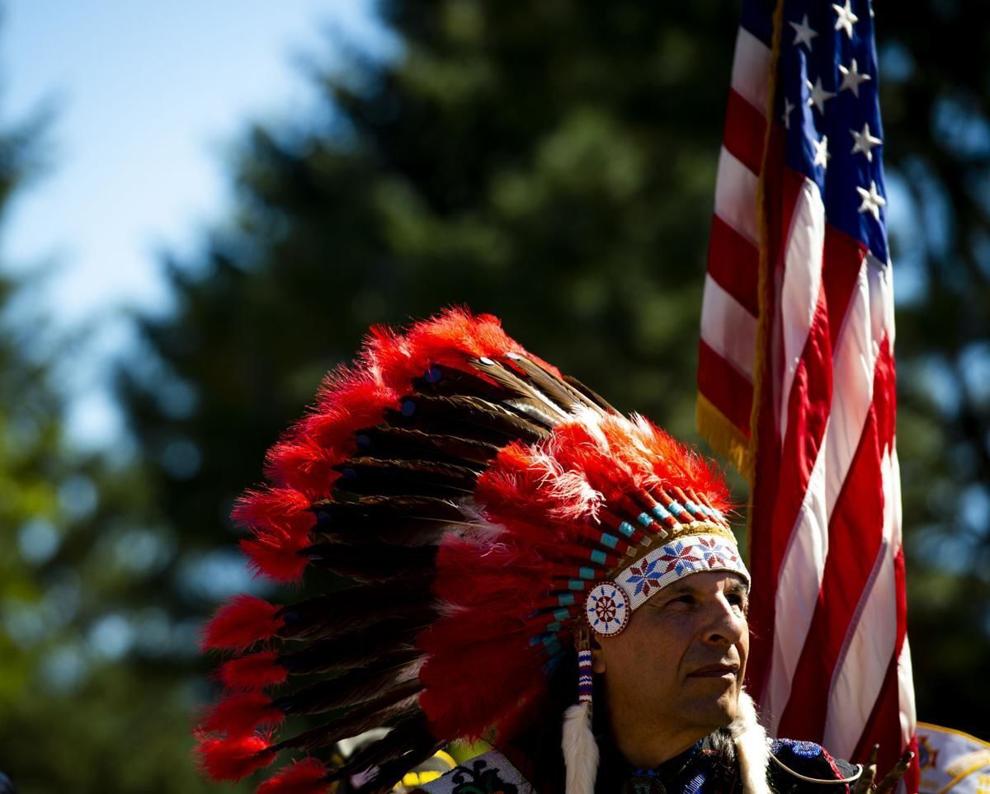 Grand Entry of dancers at noon led by Indigenous Veterans of Colorado. Intertribal songs. Host southern drum Pumpkin Vine from Tucson and host northern drum White River Crossing of Pine Ridge, S.D. Lawn chairs recommended. Admission $8, seniors $5, ages 6-17 $3, free for ages 5 and under. rockledgeranch.com. No dogs. 
- Rodeo action, a tribute to victims of 9/11 and a benefit for Colorado Springs Firefighters: Rocky Mountain Rumble Beasts and Barrels at Norris-Penrose stadium, 1045 Lower Gold Camp Road. 6 p.m. Saturday with free pre-event activities 9 a.m.-3 p.m. Main event action barrel racing, bull riding, mini-bulls and Twisted Trick Riding. Surprise special guest judge a 5-time National Finals Bull Rider. Tickets $13 online, $15 at the door, youngsters 6-12 $8. triplejrodeo.com Community church service 10:30 a.m. Sunday at Norris-Penrose with The Springs Vineyard.
- So much heart-stopping daredevil action, athletes flying through the air 60 feet high, in Nitro Circus in the You Got This Tour at UC Health Park. 6 p.m. Tickets $59-79, children $15-18, VIP $79. indigoroadentertainment.com/, NitroCircus.com 
- Brews, bands and food by local vendors at the 6th annual Manitou Springs Heritage Brew Festival, 1-5 p.m. Saturday in Memorial Park. . VIP entry at noon. A benefit for the Manitou Springs Heritage Center. 23 local brewers, music by Leo and The Lark, Red Mountain Boys and Family Elephant. COVID limitations set at 750 advance reservations, $5-49. heritagebrewfest.eventbrite.com. No dogs.
- A weekend filled with all the newest model vehicles, import and domestic, Denver Auto Show, this time in an outdoor setting at Elitch Gardens. A big emphasis on the electric vehicles and hybrids. Come enjoy cars and trucks, tricked-out vehicles and bunches more Thursday to Sunday. Admission $15, $9 for children 6-12, military discounts. denverautoshow.com
- Birder alert: three guided bird walks this weekend. First, go with members of Aiken Audubon Society, 7:30 a.m. Friday, on what they call "an adventurous hike along Cabin Canyon Trail" to learn about birds of the Garden of the Gods area. Sturdy shoes and bring binoculars and water. $5 reservations tinyurl.com/w6sudvss. Next, at 8 a.m. Saturday, a free guided hike during migration at Manitou Lake. Sunday at 7 a.m., a free guided hike around Hale Reservoir in Cross Creek Regional Park, 8115 Parkglen Drive, Fountain, an area with lots of ducks and water birds. Bring binoculars. Registration for these two here.
- The amazing 7-acre Corn Maze at Denver Botanic Gardens' Chatfield Farms is open Fridays to Sundays through Oct. 30. 8500 W. Deer Creek Canyon Road, Littleton. The whole maze layout can be viewed from a 15-foot-tall bridge, and there's an online map to replace paper ones. Something special for visitors under 10, a corn mini-maze. 9 a.m. to 5 p.m.; site closes at 6 p.m. All COVID-19 guidelines in place. Only advance tickets: $15; $13 for children 3-15, students, seniors and military; free for ages 2 and under. botanicgardens.org/events/special-events/corn-maze
- Thanks to pitmasters from around the country, the air in Empower Field at Mile High will be heavenly this weekend. Their grills are hot for the Denver BBQ Festival. Free entry, with BBQ and ice-cold beer to purchase. Come hungry, 5-9 p.m. Friday, 11 a.m.-8 p.m. Saturday and 11 a.m.-6 p.m. Sunday. Sorry all, early birds had snapped up the now sold-out Q Pit Passes to sample all the slabs. Great music on the Jack Daniels Stage by groups including The Rick Lewis Project, WireWood Station, Delta Sonics, The Corporations and more. denverbbqfest.com
- The first of two weekends for the famed 51-year Denver Oktoberfest, this time in the Ballpark Neighborhood. Costumes galore, German food and beer, stein hoisting, keg bowling, long-dog derby and lots of music. Fridays, 5-11 p.m.; Saturdays, 11 a.m.-11 p.m.; Sundays, 11 a.m.-6 p.m. Admission in advance for full weekends, $45 or $65 with a stein, or single days $20-$45, thedenveroktoberfest.com
- Bavarian fun for the family at Parker Oktoberfest in O'Brien Park. Music, German beer, rescue Dachshunds, cornhole, stein hoisting, polka dancing and a Kidtoberfest. Friday, 4-11 p.m., Saturday, 10 a.m.-11 p.m., Sunday, 10 a.m.-2 p.m. Free but get tickets online. parkeroktoberfest.com/parkeroktoberfest
- Museums, more than 1,000 all across the country, are part of Saturday's Smithsonian Free Museum Day. There are a number from Aspen to Trinidad, Durango to Fort Collins, including Denver's History Colorado Center, 1200 N. Broadway and the Center for Colorado Women's History, 1310 Bannock St. See the complete list and download a ticket good for two admissions: smithsonianmag.com/
NOTE: Check websites for last-minute changes or cancellations because of COVID-19.