Winter's sticking around for the next couple of months, so you might as well embrace it.
One way to do that? Attend a winter festival or three. The options are vast, though probably you'll see a snow or ice sculpture along the way. Maybe even a frozen dead guy, if you're lucky.
Perhaps this is the year you run a frozen 5K, or carry a torchlight while you ski down a mountain in the dark. Of course, there are plenty of low-key and less-active festivities, including a soup tasting, concerts, bonfire gazing and s'mores making.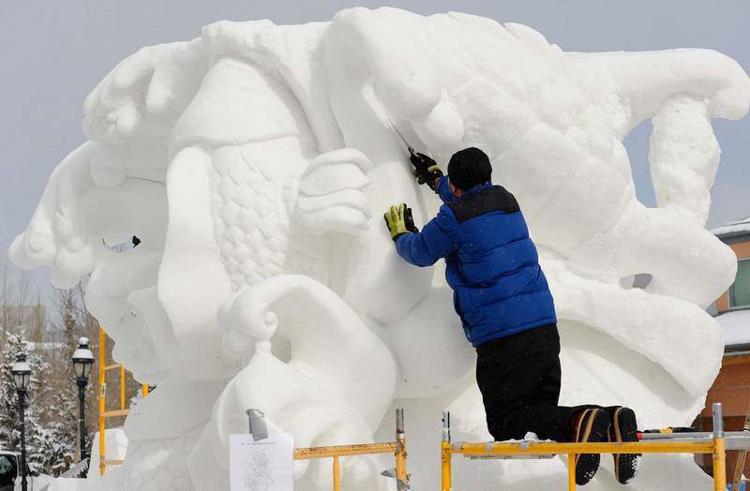 1. Breckenridge International Snow Sculpture Championships
When: Jan. 20-29
Where: Riverwalk Center, 150 W. Adams Ave., Breckenridge
Price: Free; gobreck.com/event/international-snow- sculpture-championships
Sixteen teams from around the world come to the mountain town every year to hand-carve 20-ton blocks of snow into works of art. Sculpting begins at 11 a.m. Jan. 20 and ends at 9 a.m. Jan. 24, when judging begins. Visitors can wander through the temporary outdoor art gallery through Jan. 29. Festival organizers recommend Jan. 23 as one of the best times to visit, as artists stay up all night doing detail work and the town is one big party.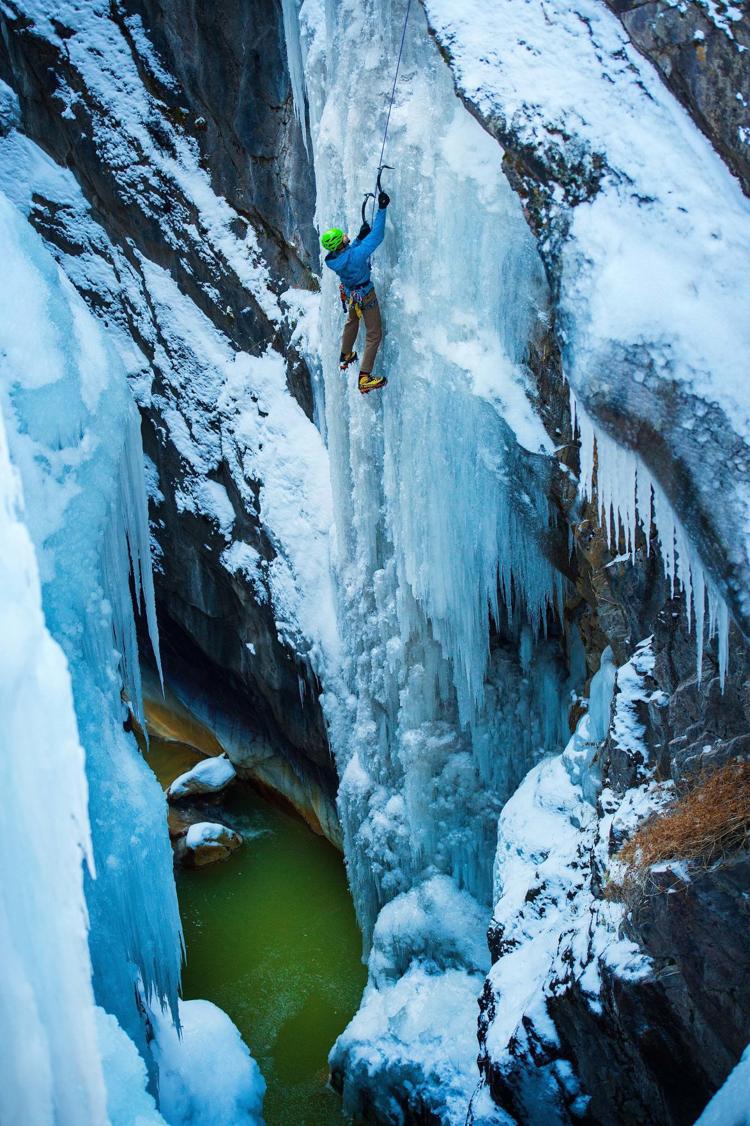 2. Ouray Ice Festival
When: Jan. 23-26
Where: Ouray
Price: Free, nightly events and clinics have admission fees; 970-325-4288, ourayicepark.com/ouray-ice-festival
One of the most beautiful towns in Colorado, Ouray also can boast supreme ice climbing. Pro and novice ice climbers are invited to the popular frigid festival that celebrates the flourishing sport. Check out daily vendor exhibits, the latest ice tools, apparel and gear, and interactive and educational climbing clinics for every level. Watch ice and mixed climbers from around the world duke it out for top honors. Nightly activities include multimedia presentations, music, food, dance parties and more.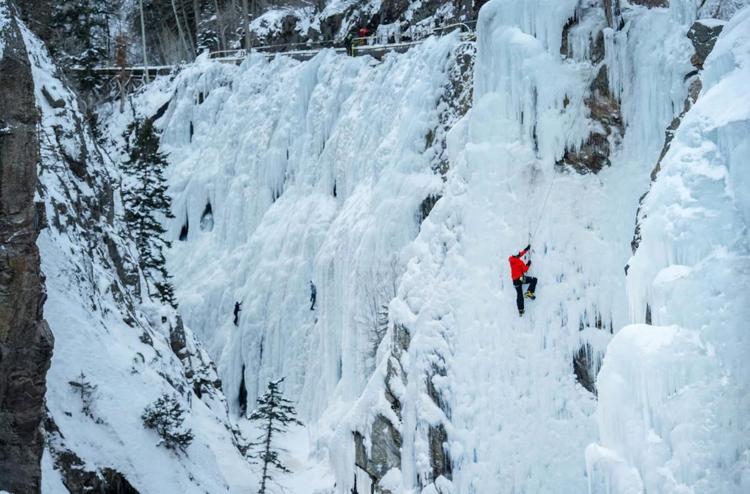 3. Winter X Games
When: Jan. 23-26
Where: Buttermilk Mountain, Aspen
Price: $30 to $675 for concerts; 888-512-7469, xgames.com/aspen
Extreme sports mingle with music on Butter Mountain in Aspen. This year's new competitions include snowboard superpipe best trick, snowboard rail jam, ski knuckle huck and a Special Olympics unified skiing event. Featured musical acts are Alesso, Bazzi, Illenium and Rae Sremmurd. The four-day festival also features interactive parks, autograph signings with athletes, family activities, action sports films, a fat bike course and X Trials, an obstacle course that tests your speed and agility.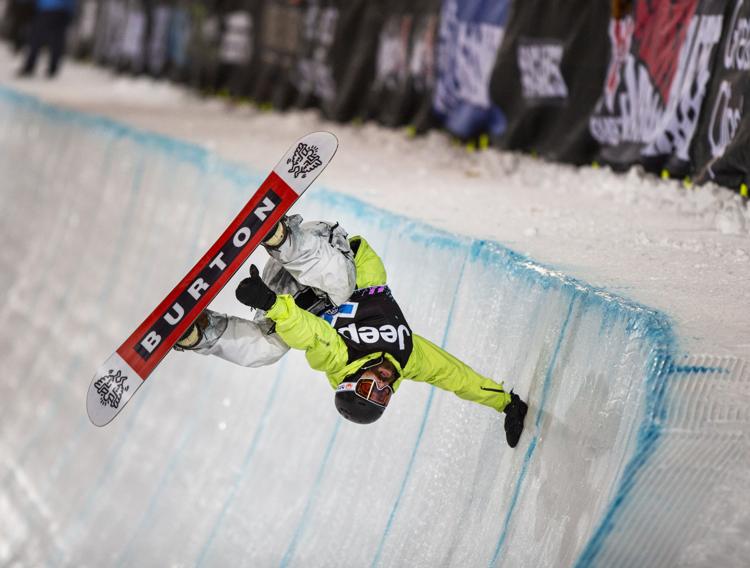 4.Rio Frio Ice Fest
When: Jan. 24-26
Where: Alamosa
Price: Free, some events are ticketed; riofrioice.com
Head to Alamosa for what's probably the state's only beach-themed ice festival. The weekend includes carved ice sculptures on Main Street, the Grub n' Pub Downtown, where tickets get you a sample appetizer and/or beverage at restaurants, cross country skiing on Cattails Golf Course, a bonfire set in a chimney made of ice and a polar plunge and spinning ice carousel. And there's always the popular Rio Frio 5K, where runners pound the "pavement" of the frozen Rio Grande River, with only a small layer of snow to offer traction.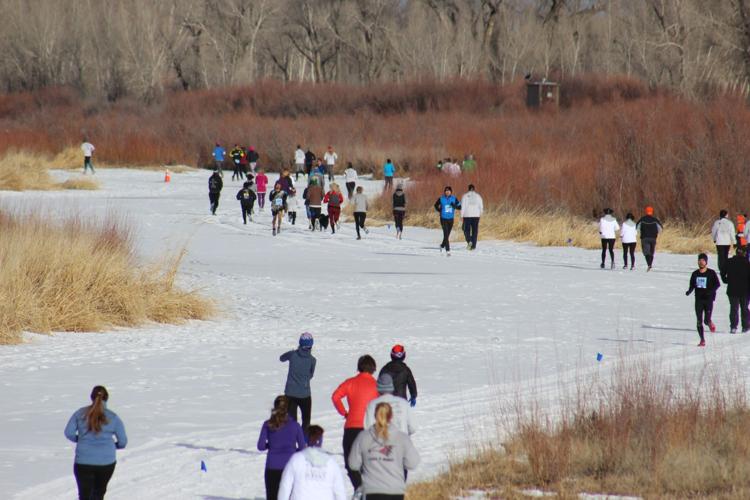 5.Winterfest Fire & Ice
When: Jan. 24-26
Where: Pagosa Springs
Price: Free; 970-264-2360, pagosachamber.com/winterfest
Pagosa Springs folks take advantage of its snowy climes with a bunch of outdoor activities, including a hot air balloon mass ascension, fat bike race, Sledz on Rez race, BB gun biathlon, cross country ski clinic, Penguin Plunge, Barkus Parade with costumed pets, and Skijor Pagosa, a competition in which a horse and rider pull a skier or snowboarder through an obstacle course.
6. Snowdown
When: Jan. 29-Feb. 2
Where: Durango
Price: Free, some events require tickets; snowdown.org
The 42nd annual Durango winter extravaganza will be known this year as "A Rockin' Snowdown," with its tribute to all things rock 'n' roll. The event will feature the popular Snowdown Follies, a parade, beer release party, chili cook-off, bloody Mary contest, golf tournament and more. Costumes are encouraged.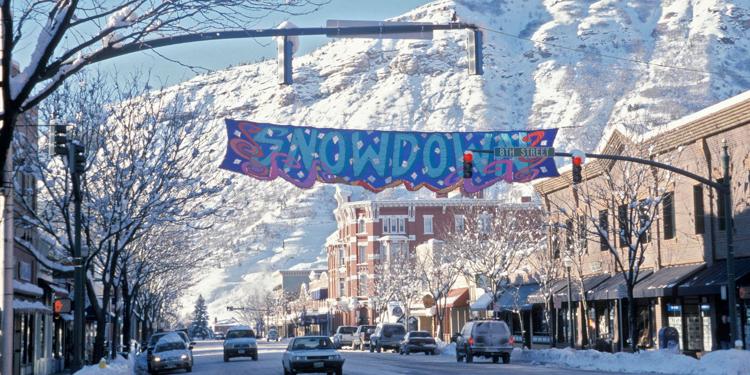 7. Steamboat Winter Carnival
When: Feb. 5-9
Where: Steamboat Springs
Price: $10 Winter Carnival button required, some admission fees apply; 970-879-0880, steamboatchamber.com/events/annual-events/steamboat-winter-carnival
Steamboat is all about promoting the town's Western heritage and winter sports tradition at this midwinter, five-day, family-friendly celebration. It also started as a way to combat that cabin fever feeling the season can instill in the best of us. Saturday and Sunday feature street events, such as kids on skis being pulled along by horses, and the Night Show Extravaganza, when Winter Sports Club athletes show off their mad physical skills with feats such as flipping off jumps. Fireworks, s'mores and snow sculpture included.
8. Palmer Lake Winterfest
When: Noon-3 p.m. Feb. 8
Where: Palmer Lake
Price: Free; search Palmer Lake Winterfest on Facebook
Embrace the frozen climes of the season with a hearty ice skating session at the tiny town's ode to winter. There'll be ice games, a live ice sculpture station, s'mores, hot chocolate, hot dogs, music and more. Proceeds from the family-friendly event will go to Palmer Lake Parks, a committee that builds and maintains parks and public spaces.
9. Cripple Creek Ice Festival
When: Feb. 8-9 and 15-16
Where: Cripple Creek
Price: Free; 877-858-4653, visitcripplecreek.com/event/ice-fest
About 90,000 bundled-up people visit the historic town's annual homage to winter. They come to watch carvers create works of art out of blocks of ice, and enjoy the interactive sculptures, ice slide, live music, outdoor bar, heated beer tent, art show, vendors and other activities held over two February weekends. This year's theme is carver's choice.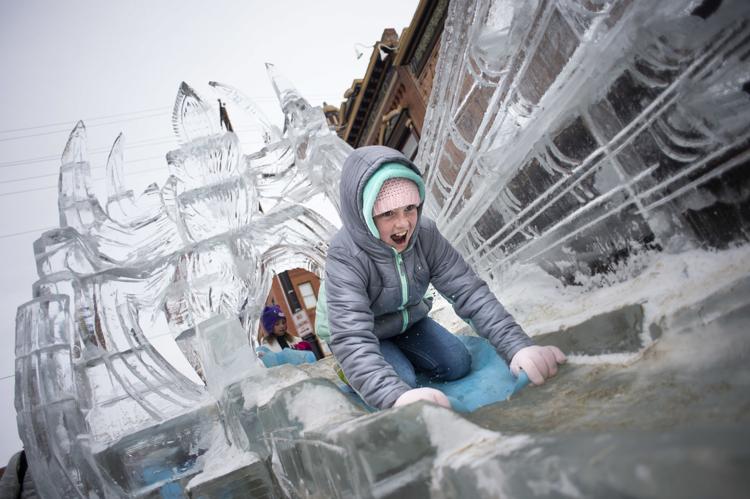 10. Frozen Dead Guy Days
When: March 13-15
Where: Nederland
Price: Free, some admission fees apply; 303-506-1048, frozendeadguydays.org
How could you not attend a festival inspired by a man frozen in a state of suspended animation and housed in a Tuff Shed in the tiny town near Boulder? You simply cannot. Go forth and partake in the oodles of live music in heated tents, coffin parade and racing, polar plunge, crazy cold contests, ice carving competition, dead poet slam and more.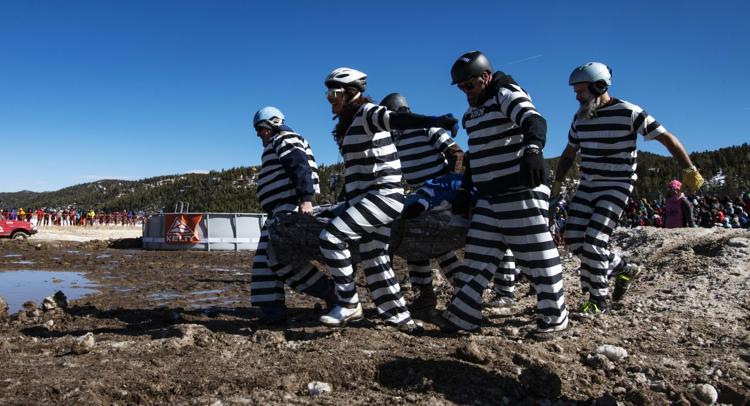 11. Wintersköl
When: Jan. 9-12
Where: Downtown Aspen
Price: Free, some ticketed events; aspenchamber.org/events/acra-annual-events/winterskol
Colorado's favorite ritzy mountain town will celebrate its Nordic lifestyle with an event that dates back to 1951, when one resident, Jack DePagter, who worked in the famous Hotel Jerome, had a dream. He remembered Europe's winter carnivals, and thought creating one in Aspen would be a way to attract visitors to town after the winter season.
His dream succeeded, and the four-day event is now in its 69th year. About 20,000 people, a mixture of the town's residents and out-of-town visitors, attend every year, said Jennifer Albright Carney, vice president of event marketing for the Aspen Chamber.
"Wintersköl means toast to winter, for sköl," she said. "It's a fun and whimsical event. We have unique events, such as the canine fashion show and soupsköl. It's a chance for people to get out and celebrate winter in Aspen. It's fun, and welcoming to community members as well as visitors."
The celebration features free events, including a Wintersköl awards lunch, soup tasting, snow sculpture competition, a bonfire on Saturday night, followed by fireworks over Aspen Mountain at 8 p.m.
Ticketed events include live music by Pat Green, Alphonso Horne and the Gotham City Kings, Phantoms and others and shows at the Wheeler Opera House and Belly Up Aspen.
Other festivals
• Feb. 8: Ice Climbing Festival, 8 a.m.-5 p.m., Lake City Ice Park, Lake City, free to watch; townoflakecity.co/ice
• Feb. 21-23: skiDM, dance music and snow sports, music by OTT and Eliot Lipp, TOKiMONSTA and Tails and EOTO and Slow Magic, 10 Mile Music Hall, 710 Main St., Frisco, $25-$230; eventbrite.com
• Feb. 29: 285 Winterfest, 10 a.m.-3:30 p.m., Conifer, free; 303-838-5711, goconifer.com/285-winterfest
• Feb. 29: Arvada WinterFest, 11 a.m.-3 p.m., McIlvoy Park, 5750 Upham St., Olde Town Arvada, free; 720-898-7403, arvadafestivals.com/winterfest