So many fun things to do in and around Colorado Springs this weekend. Here are a few of our favorites.
THURSDAY-SUNDAY
It's all about Ireland and Scotland and all things Celtic at the Longs Peak Scottish-Irish Highland Festival, Estes Park Fairgrounds Festival Field and Event Center. Parade 9:30 a.m. Saturday and Ceilidh concert that night. Schedule: scotfest.com
FRIDAY
The popular Colorado Springs Conservatory First Friday Jazz Nite moves to a larger venue, The Gold Room, 18 S. Nevada Ave. Doors open 5:30 p.m., Jazz Nite ($10, $5 students 18 and under) from 7-9 p.m., Conservatory All Stars 9:30 p.m. to close. Joining the  students: Wayne Wilkinson, guitar, Todd Williams, drums, Andy Burtschi, bass, Tom Fowler, sax. CC Wells and band perform their first album single. coloradospringsconservatory.org
FRIDAY
Wrestler Chris Jericho shows off his rocker skills in Fozzy's "Unleashed in the West Tour" with Jared James Nichols, Elevated Sickness and Gravel, 7 p.m. Sunshine Studios Live, 3970 Clearview Frontage Road, $22, sunshinestudioslive.com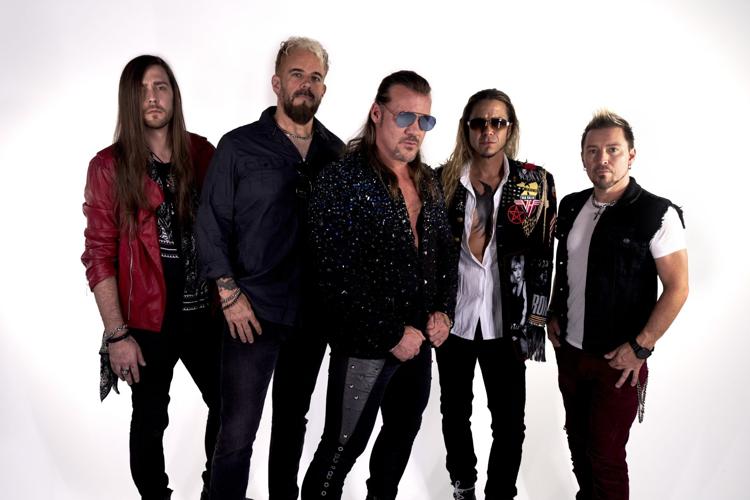 FRIDAY
A wildly creative experience: singers, dancers, musicians and artists team for New Mexico's  Artrageous, Blue Man Group meets Picasso in Castle Rock's Festival Park downtown, 5-9 p.m. Food trucks, cocktails, kids' fun. crgov.com/2617/First-Fridays.
FRIDAY-SUNDAY
Family festivities, a carnival, a Walk to End Hunger, arts and crafts, a wine tasting for the big folks, and music by bands including Martini Shot at the all-weekend Briargate Briarfest, St. Gabriel the Archangel Church, 8755 Scarborough Drive. Briarfest on Facebook.
FRIDAY-SUNDAY
A Hammerschlagan, lederhosen, polka dancing, stein-hoisting street party to fill a whole weekend and it's oh so Breck, the Breckenridge Oktoberfest. 2-6 p.m. Friday, 11 a.m.-6 p.m. Saturday, 11 a.m.-5 p.m. Sunday. gobreck.com
FRIDAY-SUNDAY
If you missed the Labor Day Lift Off, here's an opportunity to see and photograph 30 hot air balloons in a breathtaking mountain setting. It's the 44th annual Snowmass Balloon Festival with a Balloon Glow on  Friday night. gosnowmass.com
SATURDAY-SUNDAY
Hey, little engineers, Thomas the Tank Engine is in Golden for train adventures and activities during Day Out with Thomas: Steam Team Tour 2019. It's the next three weekends at Colorado Railroad Museum, 17155 W. 44th Ave. Tickets $25 plus tax for ages 2 and up at coloradorailroadmuseum.org
SATURDAY-SUNDAY
Amazing textiles, lots of food and a beer garden at the annual two-day Salida Fiber Festival, right beside the rolling whitewater.
SATURDAY-SUNDAY
A perfect opportunity to watch artists at work in their studios, the annual Front Range Open Studio Tour Weekend. On Saturday and Sunday, 10 a.m.-5 p.m., see 22 professionals artists and craftsmen in their Monument- area studios and workshops. Bronzes, kiln worked glass, iron pour, alpaca fiber and real alpacas, jewelry design, photography and so much more. Free, frontrangeopenstudios.com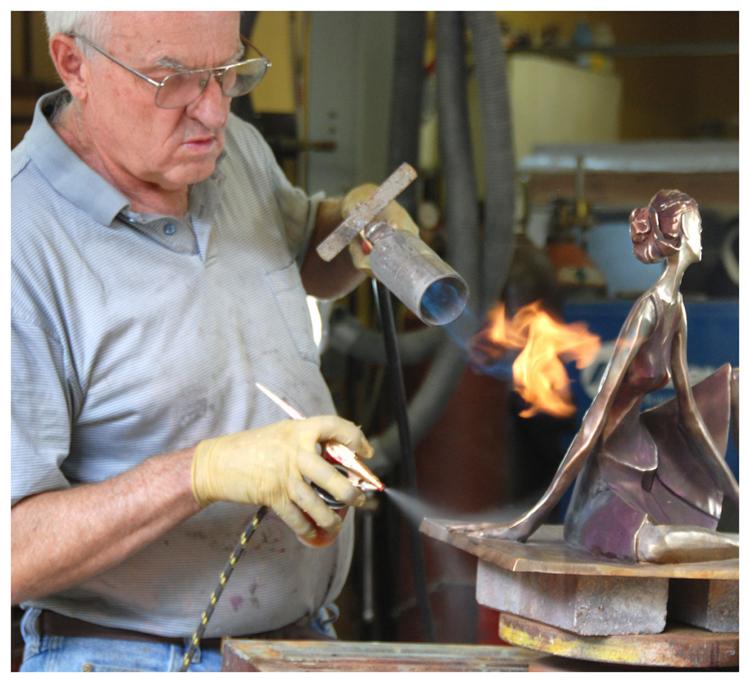 SATURDAY-SUNDAY
Two nights with Grammy-winning Cherokee/Comanche artist Micki Free. A Blues Rock night Saturday, Native American Flute on Sunday at Stargazers Theatre. Opening on Sunday is Pawnee Robert Many Lightnings Williams and North Dakota Sioux Flandreau Santee. Tickets: stargazerstheatre.com
SATURDAY
They were a vital part of underground mining in the Gold Camp and this time the burros will be racing in Victor as their human handlers vie for cash prizes. Last year, 61 racers competed in the Victor Pack Burro Race, which begins at noon. Activities kick off with a citywide sidewalk sale downtown at 9 a.m., Susie Knight entertains with music and cowgirl poetry at 12:30 p.m., tractor-churned ice cream all day. Info: stcfg.com/BurroRace.htm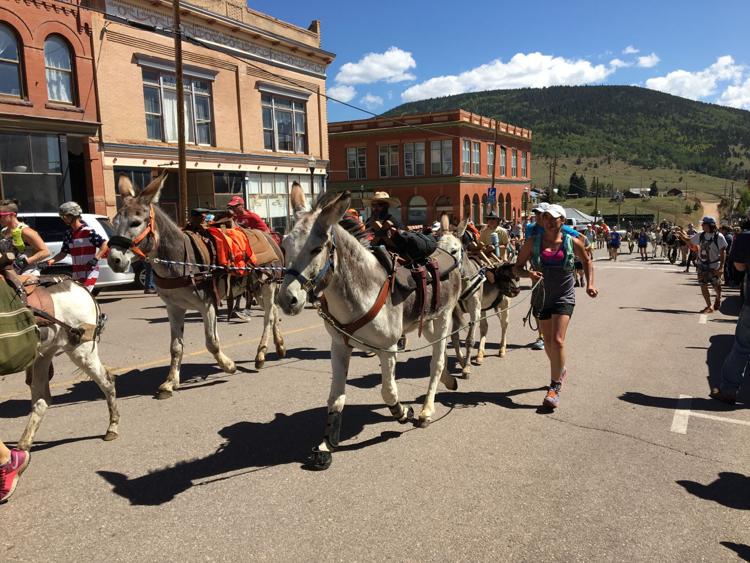 SATURDAY
Run, hike, learn, play: it's No Child Left Inside day at Cheyenne Mountain State Park, 10 a.m.-1 p.m., Limekiln Trailhead. Make mud pies, play flag games, press flowers, race wheelbarrows. Participants need a park pass. cpw.state.co.us › placestogo › parks › CheyenneMountain
SATURDAY
Sample a Planet Walk Odyssey through a free speed-of-light model of the Solar System, soon to be a permanent installation on the Santa Fe Trail starting at America the Beautiful Park. Get this introduction by sponsors Planet Walk Colorado Springs and Downtown Rotary Club, 9 a.m.-noon. 8:30 a.m. check-in activities at the park. The speedy trip takes about eight minutes walking from the model of the sun to the Earth. planetwalkcs.org
SATURDAY
Learn about the importance of honey bees and other pollinators in the cycle of nature at the Honey Harvest Demonstration at Bear Creek Nature Center, 10 a.m.-2 p.m. See the bees in their hive and watch the harvest. Local honey available for purchase. Suggested admission, $1. Register: communityservices.elpasoco.com/nature-centers/
SATURDAY
Heavy metal all the way with Canadian Indie Awards Band of the Year Kataklysm, along with Exhorder, Krisiun and Hatchet, 7 p.m., The Black Sheep, $20, $22 day of show, blacksheeprocks.com
SATURDAY-SUNDAY
The excellent CherryArts Festival moves this weekend to Stanley Marketplace in Aurora with a full festival, children's creation station and more than 90 national juried artists. 10 a.m.-7 p.m. Saturday, 10 a.m.-5 p.m. Sunday.