This is the latest in a Gazette series profiling local bands.
Austin Young has been singing in front of Colorado Springs and Pikes Peak region crowds since he was 13.
His first show was at the former McCabe's Tavern on May 27, 2009. Nine years later, the motivated blues and rock singer and guitarist is still going strong.
The Colorado Springs native graduated from Air Academy High School in 2013 and earned a marketing degree from the University of Denver in 2017. Meanwhile, he performed with the Austin Young Band and recorded two albums.
"My music has been a family affair from the start," he said.
Young had support from his manager and mom, Krisanne, and his dad, Tim, who had played with Young in his first band but died in March 2016.
Set List: Colorado Springs band VooDoo Hawks still rockin' after 20 years
"Music got me through that," Young said. "Also, my faith and the community around us."
His song "Angel Flying Home" is in memory of his dad.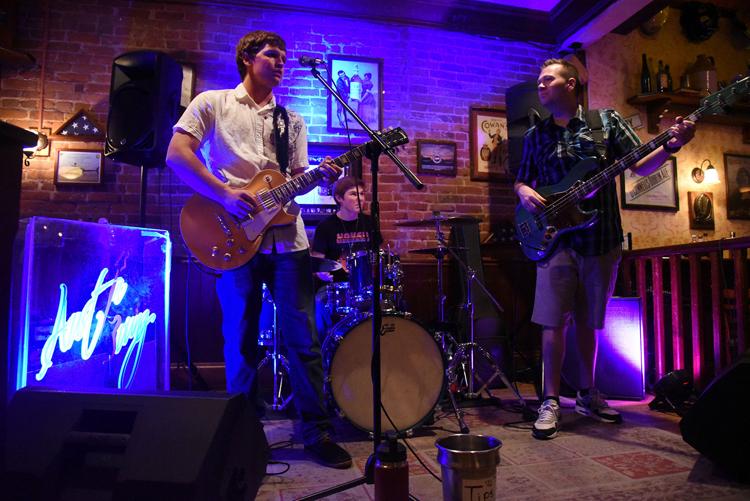 In his years in the business, Young has had the trials that every bandleader goes through. At a recent gig at Jack Quinn's Irish Pub and Restaurant, he talked about how his band's personnel was in flux. Young played the gig with friends helping on drums and bass.
"Just like any type of job, there's turnover. I'm looking for some new guys to join the band," Young said.
He's been putting his marketing degree and accounting minor to work promoting the band, his music and his business.
"I'm able to apply my degree to my music," he said. "Right now, the band is my full-time job. We play about 100 shows a year, most in Denver and Fort Collins. We have a lot of fans in Denver. Also Greeley. In Colorado Springs, we play Stargazers and Jack Quinn's a lot."
Performances are typically about 60 percent original songs and 40 percent covers of artists such as Gary Clark Jr., Stevie Ray Vaughan and The Black Keys.
"I like to use my music as a platform to connect with people," Young said. "I really feel that music is a powerful tool, especially for healing. I just want to use music to bring light to others."
His sound is mature, and Young said it's moving in a direction that's more rock than blues. He has an ease and poise on stage, a strong, clear voice and plays lead guitar powerfully.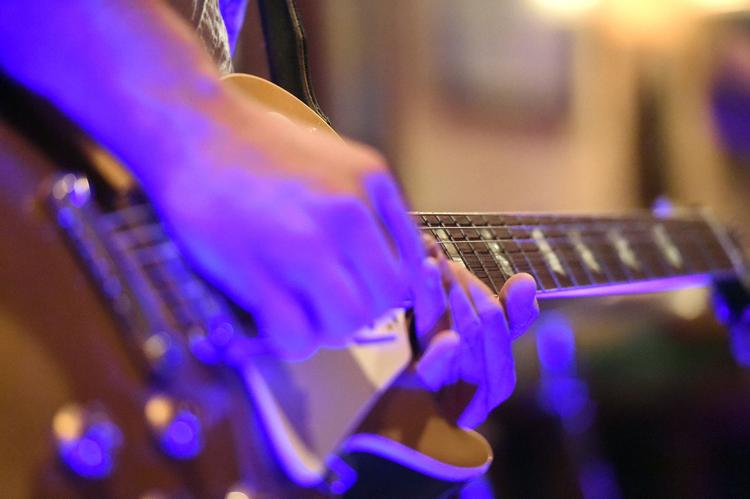 This summer, he's played all the usual Colorado stops, toured Arizona and performed in Tennessee.
"I like to get out of the Southwest region, too," he said. "My goal right now is to expand outside of Colorado. It's just how you've got to grow. That's my big goal going forward."
Young has written 17 songs for a third album, as yet unnamed.
"I'm getting ready to record," he said.
This one will be a slightly different take from his first two recordings.
"There's a natural evolution every time you do an album," he said.
"When I started out, I was a lot more blues. I see an evolution to more of a rock sound, like Lenny Kravitz or The Black Keys. Part of it has to do with the music I've been listening to."
That includes a lot of old Stevie Ray Vaughan, blues rock guitarist Joe Bonamassa, the Tedeschi Trucks Band, the Wood Brothers and Clark.
Michelle Karas, The Gazette, 476-1602, michelle.Karas@gazette.Com