The owner of Colorado Springs' newest comedy club has some simple goals: give the good people the gift of laughter and create superstar comedians.
"I want to build the next (Jerry) Seinfeld or (Dave) Chappelle or Eddie Murphy from the ground up," says Eric Phillips, owner and CEO of 3E's Comedy Club, 1 S. Nevada Ave.
He's off to a good start. The club opens Friday with headliner Carlos Mencia, a longtime comedian best known for his former Comedy Central sketch show "Mind of Mencia." He'll perform two shows on both Friday and Saturday. Local comedian Chris Fonseca will open.
Ahead of Colorado Springs comedy show, Pauly Shore gets serious about what's next in life
"I love giving back, not just to the comedy world, but club owners and clubs," says Mencia during a phone interview. "That's our gym. It's like how it used to be, back in the day, for boxers. This guy came out of that gym, that guy came out of that gym. That was the gym where they created that guy. For me, comedy clubs are that gym."
Phillips, a former military man who landed in the Springs via Fort Carson, spent 10 to 15 years as a promoter for comedians. He worked with the likes of Shuckey Duckey, TP Hearn and Bruce Bruce back in the '90s, and always had an itch to open his own club. Now felt like the right time, even though COVID-19 popped up in the middle.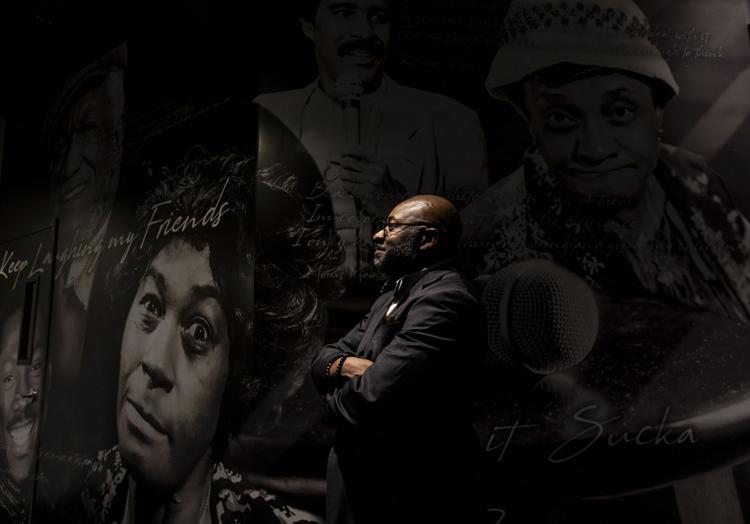 "We need to open," Phillips said. "The city needs to laugh."
In addition to getting nationally known comedians, including next month's appearance by Tommy Davidson from the popular TV sketch show "In Living Color," Phillips wants his club to be a place for local comedians to grow their chops. He plans to offer free classes on writing, projection and body language taught by local college instructors and professional comedians, including the headliners he brings to town. There also will be weekly open mikes.
"They haven't had a place for training or time to write jokes or work together as a team," Phillips says. "I want to offer time on stage and a place to write comedy."
Six things to do around Colorado this weekend: urban trails, hockey tailgate, piggie artists, creek cleanup, steampunk, chile and frijoles
On Sundays, 3E's will feature an eclectic offering of entertainment, including jazz music and magic shows for families. The club also will have food and be open for lunch.
Mencia's been doing live shows around the country since early July. It's been a delicate process to approach the serious stuff the year has produced, such as the pandemic, the death of George Floyd and Black Lives Matter protests.
"I've been trying to find the right balance of making those stories funny and interesting, but not divisive," he says. "I don't do political humor. Where my heart is is trying to draw your emotions out on the stupidity of whatever I see, whatever I think is dumb or goofy without it being so heavy."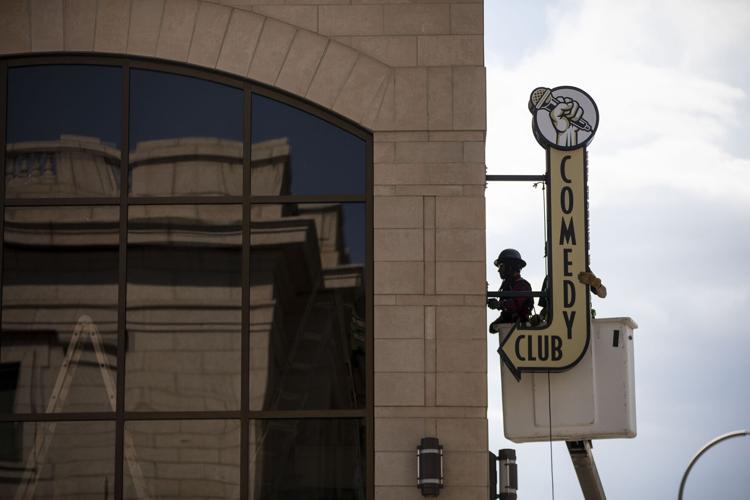 After decades in the business, he's got some advice for anybody who opens a comedy club. It's pretty straightforward: Make sure the show is funny.
"As long as the show is funny, you can fix everything else," he says. "Like the seats were a little tight, or the sound was off or the drinks were slow. When you have a club, if the drinks are great, but the show kind of sucked, you can't have that."
Colorado Springs theater company to stream online its latest production
Mencia is passionate about the importance of comedy clubs and live performance. He calls it the last place in society where we're not niche marketing. He keeps his material nonspecific. If you love President Donald Trump, great, he'll find the funny. If you loathe the president, no problem, he'll find the funny there, too.
"Clubs are a gift. We are the last philosophers of today," he says. "Nobody can introspect the way we can. I want Colorado Springs to understand what a gift it is and how it needs to be supported. Without it you're left with the internet, and I want you to be out of that bubble. And the club does, too."
Contact the writer: 636-0270