Bluegrass Beginnings with Tessa Lark
When: 2:30 p.m. Sunday, pre-concert lecture with composer George Lewis 45 minutes before the show
Where: First United Methodist Church, 420 N. Nevada Ave.
Price: $10 to $30; 633-3649, chamberorchestraofthesprings.org
If we're to go on the number of accumulated awards alone, Kentucky fiddler Tessa Lark is bound to put on a stellar show. She won a silver medal in the 2014 International Violin Competition of Indianapolis, received a 2018 Borletti-Buitoni Trust Fellowship and a 2016 Avery Fisher Career Grant, and won the 2012 Naumburg International Violin Competition.
The Chamber Orchestra of the Springs, along with other symphonies across the country, commissioned a new bluegrass concerto from composer Michael Torke specifically for Lark to perform. Works by Mendelssohn, Mozart and Jessie Montgomery will also be featured, along with a new concerto for trumpet and piano by George Lewis, and performed by Susan Grace and Glen Whitehead.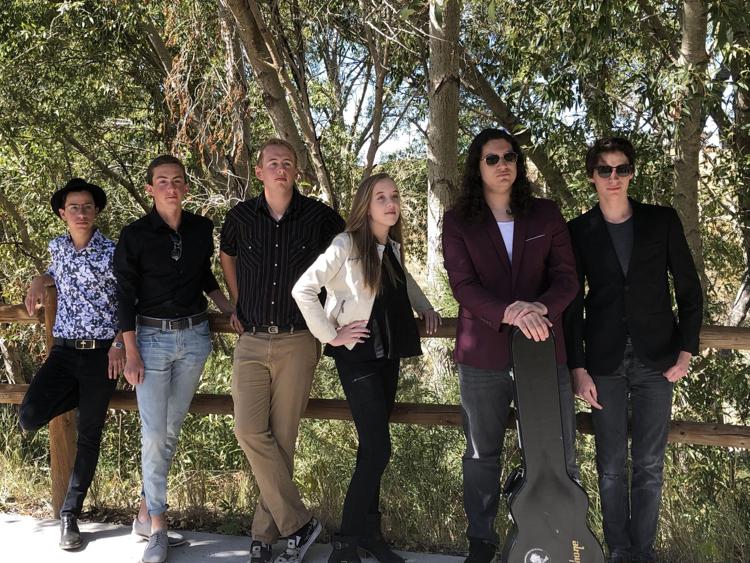 Next Generation Blues Showcase
When: 7 p.m. Friday
Where: Stargazers Theatre and Event Center, 10 S. Parkside Drive
Price: $10, free for students with ID; 476-2200, stargazerstheatre.com
Pikes Peak Blues Community won't let their beloved musical genre die. One way to ensure that won't happen? Support young people who love and play the blues. Several musicians and bands will show off their talent Friday: Colorado State University student Taylor Shae; six-piece Colorado Springs group Take 2 Blues, made up of 15 to 18-year-olds; 15-year-old Emma Marie from Northern Colorado; and Alfonzo, the winner of the PPBC's International Blues Challenge Competition.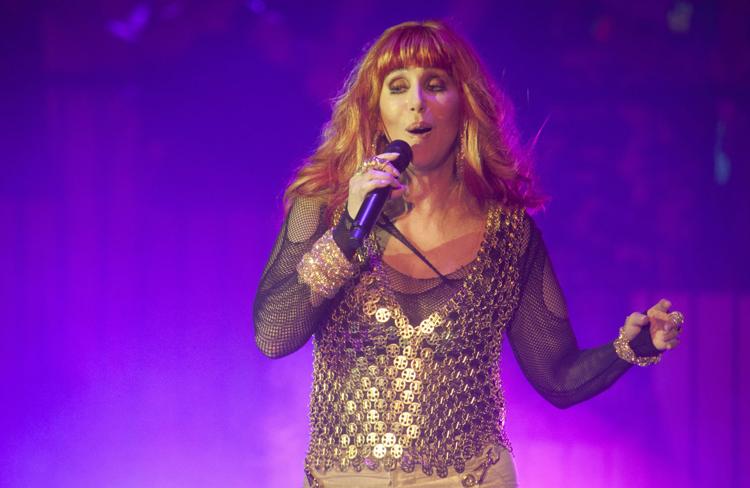 Cher
When: 7:30 p.m. Monday
Where: Pepsi Center, 1000 Chopper Circle, Denver
Price: $57.95 to $500; 303-405-1111, altitudetickets.com
Cher singing ABBA hits? Sold. The Grammy and Academy Award-winning mega pop star will bring her "Here We Go Again Tour" to Denver in support of her 2018 ABBA tribute album, "Dancing Queen." Swedish pop group ABBA enjoyed a good run from the early '70s to the early '80s, with hits "Mamma Mia," "Take a Chance on Me" and "Fernando."
Soul, funk and R&B band Nile Rodgers & Chic will open.
"... the 72-year-old makes ABBA songs not only sound like they should've been written for her in the first place but like they firmly belong in 2018, a feat considering the sometimes deliciously dated production and performance of many of ABBA's biggest hits," wrote Rolling Stone critic Brittany Spanos last year.
It's the 26th album from the singer and actress who first rose to popularity in the mid-'60s in the husband and wife folk duo Sonny & Cher.
The Christmas Dream' by Wizards of Winter
When: 7:30 p.m. Thursday
Where: Memorial Hall, 1 City Hall Place, Pueblo
Price: $31 to $61; 719-583-4961, pueblomemorialhall.com
If you're tired of the same old holiday concerts, indulge in a little holiday rock opera by former members of classic rock bands, including Def Leppard, Blue Oyster Cult, Alice Cooper and Trans-Siberian Orchestra.
The 12-member ensemble will perform original music from their three albums as they spin a family-friendly tale that takes the audience inside a snow globe on a journey to discover the true meaning of Christmas.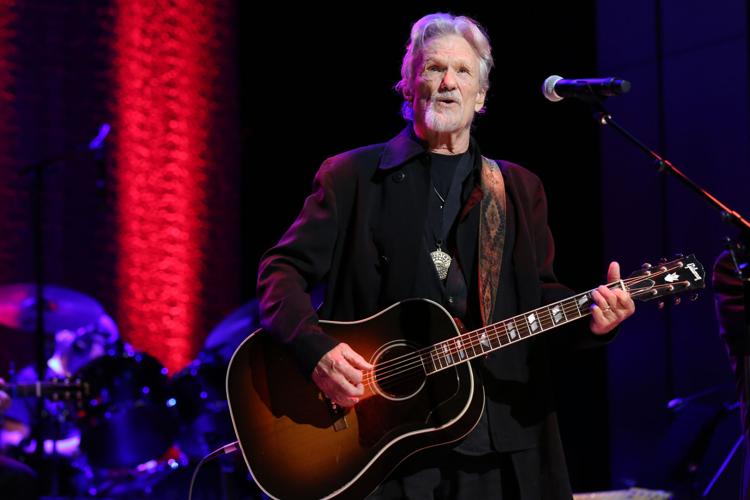 Kris Kristofferson and The Strangers
When: 6 p.m. Sunday
Where: Paramount Theatre, 1621 Glenarm Place, Denver
Price: $34 to $69; 303-623-0106, paramountdenver.com
Grammy Award-winning Kris Kristofferson has spent his life making music and movies. After achieving huge songwriting success in the '70s, with hits including "Me and Bobby McGee," "Help Me Make It Through the Night" and "Sunday Morning Coming Down," Kristofferson went on to record 29 albums, including three with best friend Willie Nelson, Johnny Cash and Waylon Jennings as the Highwaymen.
As an actor, he starred in the 1977 film "A Star Is Born," as well as the "Blade" trilogy, "Lone Star" and "Alice Doesn't Live Here Anymore."
Slavic Soul Party!
When: 7 p.m. Saturday
Where: Ent Center for the Arts, 5225 N. Nevada Ave.
Price: $20 to $69.75; 255-3232, uccspresents.org
Prepare yourself for an onslaught of music designed to get you up and out of your chair. This New York City-based band does Balkan brass, funk, Roma (gypsy) accordion and jazz, and they've done it all over the world, including Carnegie Hall, Serbian schoolyards and prison courtyards.
"…terrifying, exhausting and way more aggressive than a lot of punk music I've seen," wrote Rolling Stone critic Sufjan Stevens.
The group's latest album, 2016's "Slavic Soul Party! Plays Duke Ellington's Far East Suite," re-creates the famous musician's work.
Dueling Pianos
When: 7:30 p.m. Saturday
Where: Boot Barn Hall at Bourbon Brothers, 13071 Bass Pro Drive
Price: $12; bootbarnhall.com
Singing out loud is one of the quickest ways to turn a bad mood around. Hang out, make song requests and sing along to tunes from all eras while two piano players entertain the masses.
Also performing
• Supermagick: An Intimate Tribute to Amy Winehouse, 9 p.m. Thursday, Dazzle at Baur's, 1512 Curtis St., Denver, $25; 303-839-5100, dazzledenver.com
• Seven Lions, 8:30 p.m. Friday, Mission Ballroom, 4242 Wynkoop St., Denver, $40 to $99; 888-929-7849, axs.com
• Black Star Gang featuring Yasiin Bey, Talib Kweli and DJ Premier, 8:30 p.m. Saturday, Mission Ballroom, 4242 Wynkoop St., Denver, $49.95 to $89.95; 888-929-7849, axs.com
• Sons of Texas, 7 p.m. Sunday, The Black Sheep, 2106 E. Platte Ave., $14; 227-7625, blacksheeprocks.com
More events
For a complete list of performances, go online to gazette.com/arts-entertainment
Jennifer Mulson, The Gazette