Blossoms of Light
When: 5 to 9 p.m. (last entry at 8:30 p.m.) Friday through Jan. 3
Where: Denver Botanic Gardens' York Street location, 1007 York St., Denver
Price: $16 to $21, free 2 and younger, prices increase by $5 beginning at 5 p.m. if not sold out; botanicgardens.org
Even holiday grinches can appreciate a pretty light show. And that's what they'll get at Denver Botanic Gardens. For three decades the folks at the garden have left the light on for you. Thousands of lights, that is. This year's event also will feature a new 360-degree immersive light experience. Thinking about popping the big question in the unquestionably romantic environment? They've got you covered with a Merry and Bright engagement package.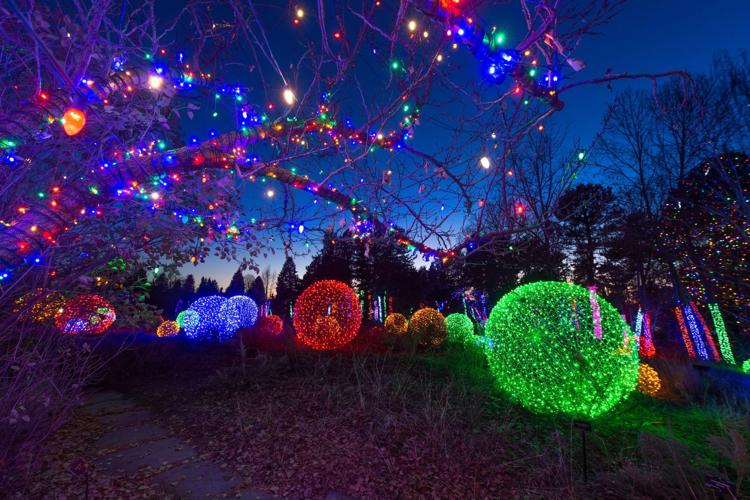 Holiday Gift and Art Market
When: 10 a.m. to 5 p.m. Saturday
Where: Cottonwood Center for the Arts, 427 E. Colorado Ave.
Price: Free; 520-1899, cottonwood centerforthearts.com, artandgift market.weebly.com
Look no further for interesting holiday gifts. Take a stroll through Cottonwood Center for the Arts on Saturday and peruse works by 40 artists who have their studio in the building. There are plenty of folks on your list who would love an original painting, piece of jewelry, illustration or photo. Enhance your shopping adventure with treats, coffee and lunch vendors in the main gallery.
Christmas Stroll
When: 5 to 8 p.m. Saturday
Where: Old Colorado City, along West Colorado Avenue, between 24th and 28th streets
Price: Free; info@shopoldcoloradocity.com
If your holiday mood hasn't kicked in yet, head to Old Colorado City for a jump- start into the giving season. Saturday's event will feature Dickens carolers, Comet the Reindeer, Santa's Workshop, treats, specials and more, as you walk and shop along the avenue. Don't forget your annual photo with Santa, who'll be on hand every weekend through Christmas.
Santa's Village at Denver Botanic Gardens' Chatfield Farms
When: 4:30 to 8:30 p.m. (last entry at 7:30 p.m.) Friday through Sundays through Dec. 15, nightly Dec. 16 through 22
Where: Denver Botanic Gardens' Chatfield Farms location, 8500 W. Deer Creek Canyon Road, Littleton
Price: $15 to $20; 720-865-3500, botanicgardens.org
It's little known that Santa lives on a farm in Littleton. His village at Chatfield Farms welcomes big and small village people this holiday season. Take photos with the big guy, make holiday keepsakes, meet reindeer, partake in story time and sing-a-longs with Mrs. Claus, take a hayride, watch the funny film "Elf" and duck into a snow globe where you can play with snow and take pictures. Treats and hot drinks are available for purchase.
Grand Illumination
When: 5-8 p.m. Friday, lighting is at 6:15 p.m.
Where: 1701 Wynkoop St., Denver
Price: Free; unionstationindenver.com/event/the-grand-illumination-2
And Denver said there will be light. Head to Denver Union Station for the annual lighting of the building and the 40 foot-tall plaza Christmas tree. Make nice with Santa and Mrs. Claus, take in a vintage holiday show by the Denver Dolls, a trio of female singers inspired by music of the WWII era, and jingles by the Denver Bronze, a community handbell ensemble.
Holiday Home Tour
When: 1 to 5:30 p.m. Sunday
Where: Homes throughout Cañon City and Florence
Price: $15, two for $25, tickets available in Cañon City at Tailored West, 502 Main St.; Touch of Love, 1201 S. 9th St.; Vintage Revival, 701 Main St.; and Heartland Antiques, 122 W. Main St., Florence; 303-345-3023
Some people have cleaned and decorated their house for the holidays so you don't have to. Fremont County Community Concert Association once again presents its annual Holiday Home Tour, a self-guided tour that will feature three residences in Florence, one in Cañon City and The Lavender Farm in the Lincoln Park area of Cañon City. All are distinctive and/or historical homes, and trimmed to the gills for the season. Those who like a little adult grape juice with their home tour will want to stop by Legatum Cellars Winery, 1704 Willow St. in Cañon City, for free tastings during the event.
Palmer Lake Fire Department Star Lighting and Chili Supper
When: 4:30 to 7 p.m. Saturday, star lighting at 7 p.m.
Where: Town Hall Of Palmer Lake, 42 Valley Crescent St., Palmer Lake
Price: $5 to $10, free 2 and younger; eventbrite.com
The annual holiday event north of Colorado Springs is like a scene from a picturesque Hallmark holiday film. Fill your gaping belly with chili, macaroni and cheese, potato soup and cinnamon rolls, say hi to Santa, hop on for a hay wagon ride and peruse the silent auction. Stick around and make a winter wish as the star crackles to life.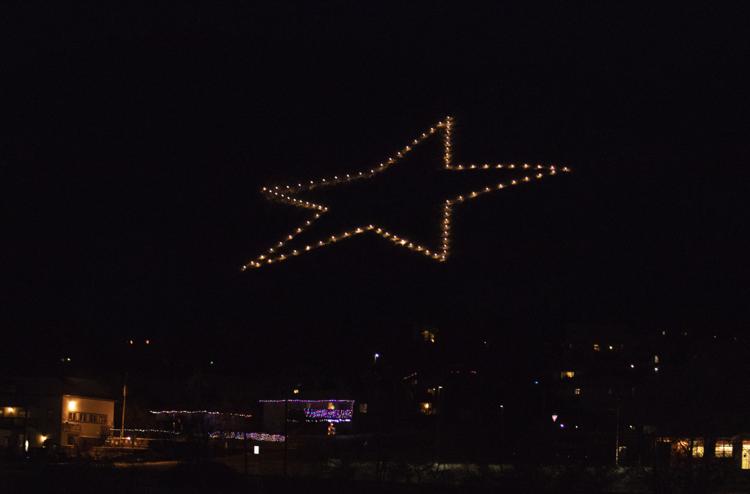 Beer and Carols
When: 7 to 9 p.m. Sunday and Dec. 15
Where: The Wild Goose Meeting House, 401 N. Tejon St.
Price: Free; 357-9020, wildgoosemeetinghouse.com
What beer pairs with a rousing rendition of "Deck the Halls?" Perhaps a refreshing lager? What about "God Rest Ye Merry Gentlemen?" Certainly a stout of some sort. Make your own matches during a hearty session of Beer and Carols at the friendly and cozy downtown establishment. But please, don't attempt to drink one beer per carol. That's a recipe for holiday misery.
Miracle: A Christmas Cocktail Pop-Up Bar
When: Friday through Jan. 1; 6 p.m. to midnight Tuesdays through Thursdays, 6 p.m. to 1 a.m. Fridays and Saturdays
Where: Allusion Cocktail Bar, inside Rooster's House of Ramen, 323 N. Tejon St.
Price: Cocktail prices vary, reservations recommended; allusionbar.com
Pick your poison — gin, vodka, whiskey, rum, cognac — and you're sure to find a holiday cocktail to your liking at this seasonal pop-up bar strewn with garlands, ribbons and vintage Christmas decorations. There's something mysterious and compelling about ordering a drink at a bar that won't be there in a month. Heads up: Don your ugliest sweater and get yourself here on Monday. Locations around the world will participate in the Ugly Sweater Party, in the hopes of having the largest gathering of nasty tops the world has ever seen.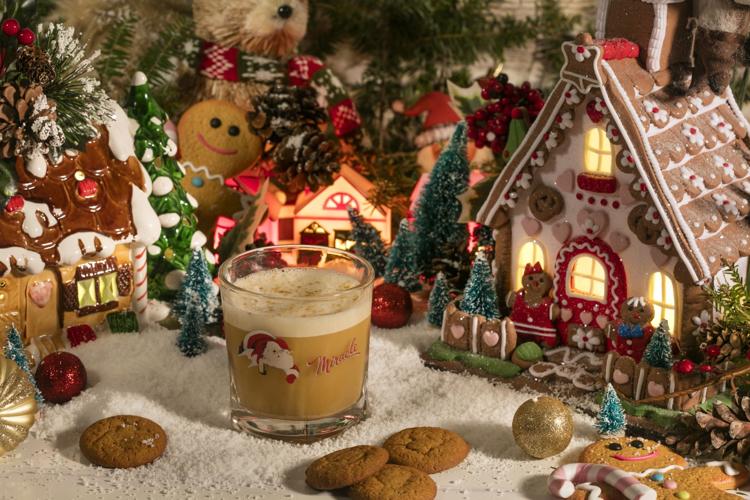 A Hudson Christmas
When: 5 to 9 p.m. (last entry at 8:30 p.m.) Friday through Sunday, Dec. 6-8, 13-24 and 26-31; Santa Claus visits 5 to 8:30 p.m. through Dec. 23
Where: Hudson Gardens and Event Center, 6115 S. Santa Fe Drive, Littleton
Price: $9 to $10.50, free 3 and younger; 303-797-8565, hudsongardens.org
Throw on some warm layers and prepare to be bedazzled by thousands of lights across 30 acres of garden exhibits, trails, bodies of water and terrain. Santa's on standby for visits, or give him a wave and head off to the hot chocolate station.
Other events
• Zoo Lights, more than 2 million lights, 5:30 to 8:30 p.m. Friday through Dec. 30, Denver Zoo, 2300 Steele St., Denver, $15-$20; 720-337-1400, denverzoo.org/events/zoolights
• ElectriCritters, more than 250,000 lights and 150 sculptures, 5:30 to 8:30 p.m. Friday through Sunday, Dec. 5-8, 12-23 and 26-29, Pueblo Zoo, 3455 Nuckolls Ave., Pueblo, $6-$8, free 2 and younger, free photos with Santa; 719-561-1452, pueblozoo.org
Jennifer Mulson, The Gazette