Two things fascinated Judi Marmel as she grew up in Colorado Springs: entertainment and business.
While other kids played with dolls and G.I. Joes, she was infatuated with the almighty dollar.
"I had a metal cash box my dad gave me, and my favorite game was 'Let's Make Change,'" said Marmel from Los Angeles. "I could be endlessly amused by that. I was fascinated with the idea of running a business and the transactional part of that. If you can find something you love, success and money will follow."
New Colorado Springs arts collective to add performances downtown
Marmel knows of what she speaks. The 1982 Palmer High School graduate, who has a second home in Crystola and rental properties in Manitou Springs, has made a name for herself in Hollywood and around the country. She co-founded entertainment company Levity Live 15 years ago and can boast clients such as Sebastian Maniscalco, one of the country's highest-paid comedians, who recently sold out four shows at Madison Square Garden. Popular ventriloquist Jeff Dunham was a client for almost two decades, and her resume is populated with executive producer and producer credits on the comedy specials and TV events of well-known comedians, such as Amy Schumer, Trevor Noah, Gabriel Iglesias and Margaret Cho.
In a March article on Pollstar.com about the rise of Maniscalco's career, writer Eric Renner Brown name-dropped her: "For the last decade, Maniscalco and his manager, comedy world power player and Levity Live partner Judi Marmel, have honed a strategy that revolves around the grassroots."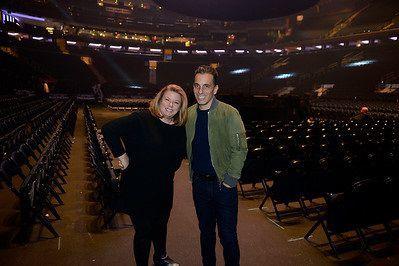 Bottom line? Marmel can take a promising comedian and turn them into a household name.
That thirst for live entertainment goes back to childhood, when she found enjoyment at Iron Springs Chateau shows in Manitou Springs, a country variety show in Green Mountain Falls and the Flying W Ranch, where the Flying W Wranglers harmonized and rattled off one-liners.
Her big "Aha" moment came, though, while she sprawled on the orange shag carpet in her parents' basement watching "The Idolmaker," a 1980 film based on the life of rock promoter and producer Bob Marcucci, who discovered Frankie Avalon and Fabian.
"I remember saying, 'I don't know what that guy does, but whatever it is, that's what I want to do,'" said Marmel, partner and president of talent at Levity Live. "That's the only time I'd ever seen anything in TV or movies where I said, I understand there's a person who works to put together what an artist's career looks like. It's not like living in Colorado Springs prior to the internet you had examples of what an agent or manager or promoter does."
Her instinct for sales, as a highly ranked Girl Scouts cookie seller, hinted at what was to come.
"I was very competitive and not afraid to talk to people," she said. "My parents raised me in a way that I was somewhat fearless in that regard. I learned early on I wasn't afraid to speak to adults, and that you had to talk to them not as child to adult, but adult to adult. I understood they had to like you, and you had to have a good conversation with them. And you had to walk away closing the deal, meaning they bought the cookies."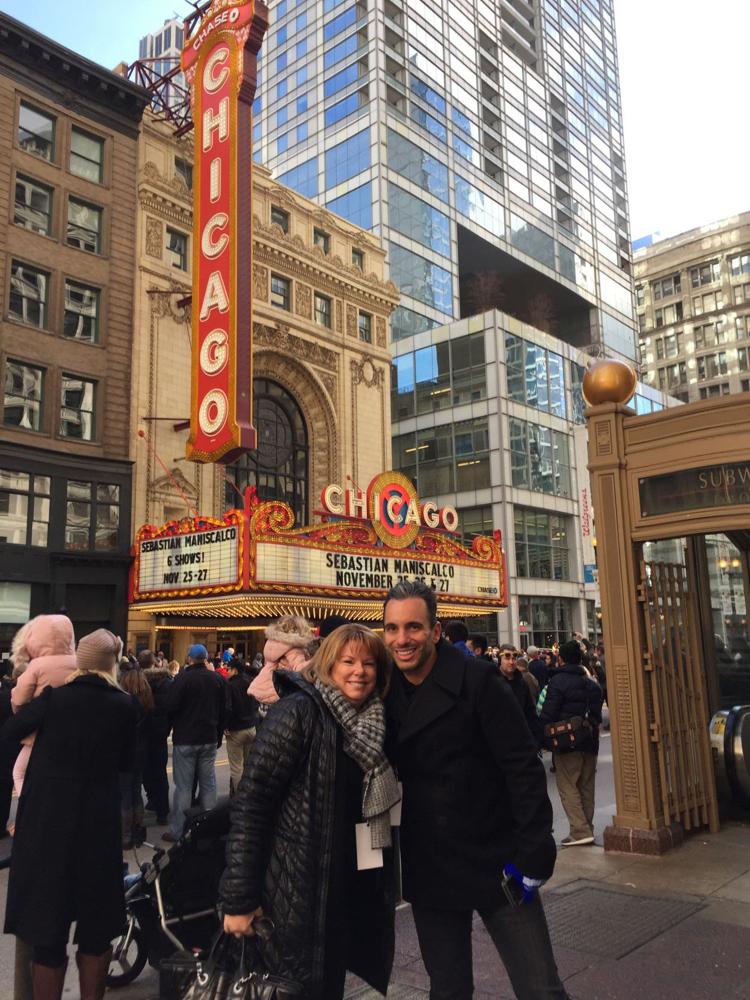 Marmel parlayed her spunk and financial acumen into a post-high school job at the now defunct Jeff Valdez Comedy Corner on Union Boulevard. After she sold tickets and checked coats, among other duties, she sat in the back of the showroom, watching the headlining act and taking mental notes. Those were the boom years of comedy, with Sinbad, Sam Kinnison and Roseanne Barr showing up to do sets. Marmel soon was asked to escort the comedians around town, to morning radio spots or to do free lunch shows in Acacia Park.
She eventually was managing comedians and shipping them off on a comedy circuit she built through middle America.
"I laugh now when I hear people say, 'I don't know how to do it,'" said Marmel. "I say, 'You have the internet.' I didn't have that. You had to go to the library and look it up."
Her then boyfriend, now husband, also a comedian, encouraged her to move to L.A., where she did casting for Dick Clark, worked on MTV's "The Jenny McCarthy Show" and then spent 13 years as a talent scout for HBO. She spent those years traveling and seeing shows, more than 2,000 acts every year, and through it all, she continued to manage comedians.
"I was getting an education in what I wanted and learning how all this happened, watching people produce TV and specials," she said. "This job gave me access and a front row seat to watch how the business works."
She still works directly with comedians. Much as in the beginning, she finds herself at the back of the room, watching her client on stage but also keeping tabs on the audience. A comedian's success is all about how well they connect to the crowd and what in particular makes people laugh. Marmel's there, soaking it in, ready to give her client notes and decipher the best way to brand and sell their narrative.
"There's nothing better," she said. "I take it back to growing up. This is my job. I get to go out and watch live entertainment. That part is never lost on me."
Contact the writer: 636-0270