Picture it: You and your favorite people exploring a sweet and shady tiny mountain town while being immersed in arts and culture.
You have only a short, 15-mile drive to make that vision a reality.
The Green Box Arts Festival is back in Green Mountain Falls, after the pandemic decimated most of its annual events last summer. And this year's event clocks in at three weeks, much bigger than its heretofore 10-day schedule. There are dozens of activities to choose from, including arts camps for kids, concerts by The Reminders and Collective Groove, Sunday Sing-alongs with Colorado Springs Conservatory, ArtDesk Conversations, nature hikes and Friday film nights. Many events are free, and most require registration.
For the first time in the festival's history, the professional company of the American Ballet Theatre will perform three ticketed shows. Those performances are sold out.
7 things to do around Colorado Springs and Colorado this weekend: Juneteenth, FIBArk, Ford Mustangs and more
"Being able to partake in arts experiences in an outdoor environment is very exciting," festival Deputy Director Scott Levy said. "Green Mountain Falls is a special place. It's an easy day trip — 20 minutes from downtown and you feel like you're in a mountain paradise."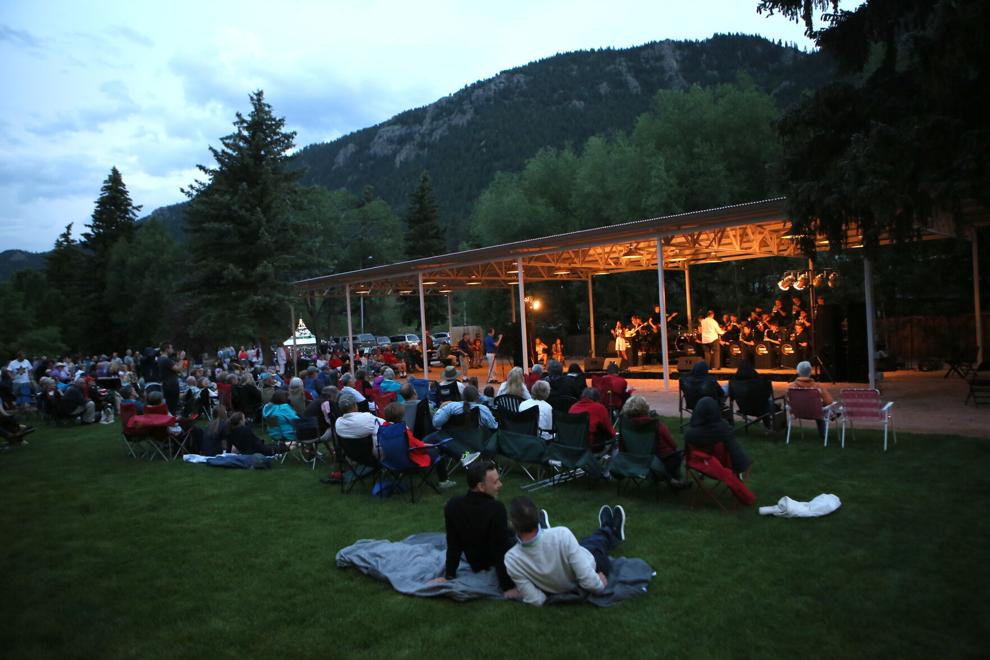 One of the festival's highlights is often an installation by a world-renowned artist. This year's much-anticipated work, a Skyspace by light and space artist James Turrell, has been delayed until October due to a snowy spring and pandemic-delayed construction materials. However, on July 10, festival organizers will hike with attendees up to the Skyspace site from the Green Box Farm Stand, 6990 Lake St., and dedicate the space from 1:30-2:30 p.m.
Visitors to the Skyspace will sit inside the 8-foot-by-8-foot room, with a ceiling that opens to the sky, and be privy to a 40-minute light show at sunrise and sunset. As the colors of the sky changes, so do the LED lights inside the space. Levy calls it a "meditative, spiritual experience." And because the roof is retractable, the show also will be offered during the day.
There are only about 100 Skyspaces around the world. The Green Mountain Falls site will be the first permanent Turrell installation in Colorado, and also the first to be built into the side of a mountain.
"Because these Skyspaces are so renowned throughout the world, we think this will change the Pikes Peak arts and cultural landscape," Levy said. "We'll find visitors coming to specifically take in the Skyspace, and will the experience the rest of what we have to offer."
Contact the writer: 636-0270