When Elitch's Zoological Gardens opened in Denver in 1890, owner Mary Elitch offered a free day each week for children to participate in games, arts and crafts, dance, ballet, music and drama. By the early 1900s, more than 3,000 children had attended the beloved Children's Days.
"She was an amazing lady, one of the first businesswomen in the world," said Michael Bliss, executive program director of the Historic Elitch Theatre in Denver.
To honor Mary Elitch's legacy and desire to inspire children to discover culture and the arts, the Historic Elitch Theatre is bringing the Children's Day International Film Festival to the Tim Gill Center for Public Media from 11 a.m. to 7 p.m. Saturday. The free family-friendly event will feature short children's films from around the globe, conversations with filmmakers, holiday wreath- and ornament-making workshops, a "Frozen" sing-along and a visit from Santa Claus.
"It's an event where children can really have a good time, where they're not just focusing on their phones," Bliss said. "We want to get kids out of the house and really just build community and bring children together for the arts."
Animal sculptures light up the night at Cheyenne Mountain Zoo's Electric Safari
An April windstorm severely damaged the theater's roof. It is keeping programming alive during repairs by putting on events such as Children's Day in other venues. The festival debuted in Denver in November and attracted nearly 200 children, Bliss said. "It's new for us to bring it out of Denver to the Springs. We're trying new options with the theater being closed," Bliss said.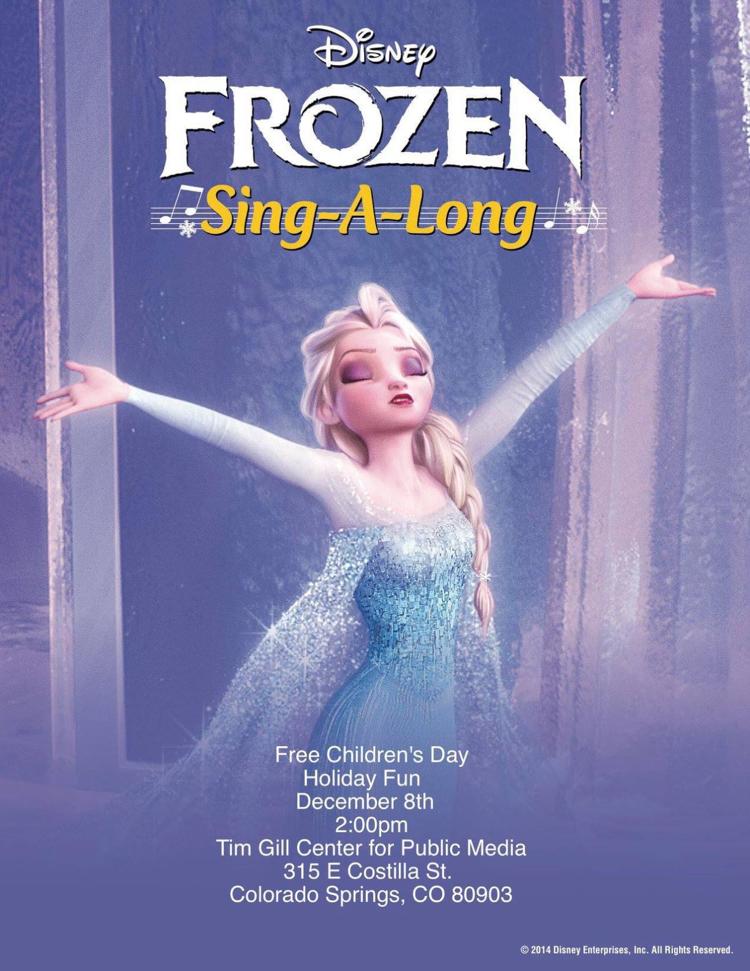 Families can make a day of the events or show up for any part of the festivities. Block 1 of films starts at 11 a.m. for children 3 and older: "Adventures of Turtle Taido," directed by Artie Romero of Colorado Springs; "Paper World," directed by Wojciech Ostrycharz of Spain; and "Cool Fashion Girls," directed by Arun Ketsirat of Australia. 
Santa's workshops will be at 1 and 4 p.m. The full Disney movie "Frozen" will be shown at 2 p.m. Singing along is encouraged. Another block of short films appropriate for children ages 8 and up including "Steampunk Cowboy" made by students in the Elitch Theatre Filmmaking Class and the best films from the International Youth Silent Film Festival will start at 5 p.m. Popcorn, sodas and candy and food from The Green Line Grill will be available for purchase.
For a full schedule, visit the event's Facebook page or website, ETFest.com.
MICHELLE KARAS, THE GAZETTE, MICHELLE.KARAS@GAZETTE.COM