'PJ Masks Live: Save the Day!'
When: 6 p.m. Tuesday
Where: Pikes Peak Center, 190 S. Cascade Ave.
Price: $35 to $45; 520-7469, pikespeakcenter.com, axs.com
When three young friends put on their pajamas and activate their amulets at bedtime, they turn into their superhero alter egos: Catboy, Owlette and Gekko. The Disney Junior animated series comes to life on stage with familiar songs from the TV show and new tunes.
'An Urban Nutcracker' by Springs Dance
When: 6 p.m. Saturday, 2 p.m. Sunday
Where: Ent Center for the Arts, 5225 N. Nevada Ave.
Price: $22 to $34.75; 255-3232, uccspresents.org, springsdance.com/urban-nutcracker
Yes, it's the Tchaikovsky score everyone knows, but this version is whipped into a frenzy with touches of jazz, tap, circus arts, Afro-Brazilian dance and more.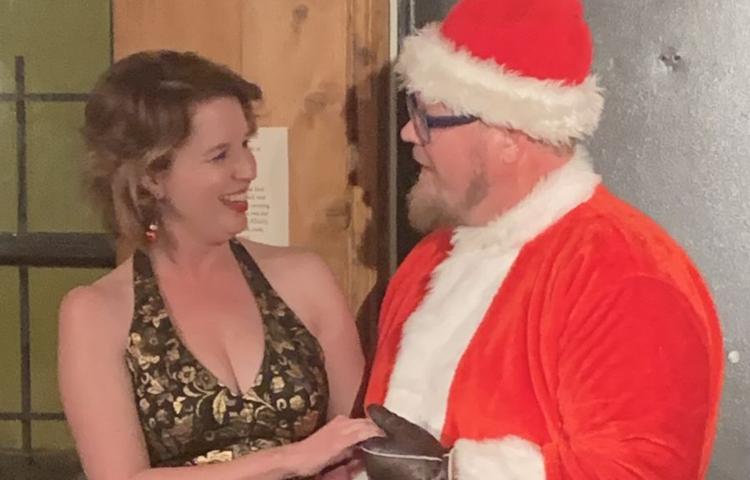 'The Modbo Ho Ho'
When: 7 and 9:30 p.m. Saturday
Where: The Modbo, 17C E. Bijou St.
Price: $15, reservations recommended; 633-4240, themodbo@gmail.com; themodbo.com/
For many years now, The Modbo has made the holidays a little randier with its R-rated Christmas cabaret. Lauren Ciborowski, Modbo owner, will double as cabaret mistress and will welcome performers to sing, dance and cavort.
'All I Want for Christmas is Attention'
When: 8 p.m. Tuesday
Where: Paramount Theatre, 1621 Glenarm Place, Denver
Price: $35 to $100; 303-623-0106, altitudetickets.com
Drag queens BenDeLaCreme and Jinkx Monsoon are on tap to sparkle up your holidays. The former is best known as Miss Congeniality from season six of "RuPaul's Drag Race," and the latter won season five of the show.
'Moscow Ballet's Great Russian Nutcracker'
When: 7 p.m. Thursday
Where: Memorial Hall, 1 City Hall Place, Pueblo
Price: $29 to $79; 719-583-4961, pueblomemorialhall.com
Tchaikovsky's classic music is accompanied by more than 200 costumes, 10-foot puppets and hand-painted backdrops created with a 3D effect.
'Yule be Naughty Too' by The Millibo Art Theatre
When: Opens 7:30 p.m. Thursday, runs through Dec. 22, 7:30 p.m. Thursdays through Sundays
Where: The Millibo Art Theatre, 1626 S. Tejon St.
Price: $18 Thursdays, $25; 465-6321, themat.org
By attending this holiday show, you could be daring Santa to put a lump of coal in your stocking. But perhaps a little naughty is well worth it for these performances by a repertoire of talented locals.
The evening will feature cabaret singers Miriam Roth and Zach Guzman, aerialists Elizabeth Fluharty, Jessica Weil and Danni Maxwell, acrobatics by Super Dave Hale and sketch comedy by Birgitta De Pree and Jim Jackson, founders of The MAT.
'The Heart of Christmas' by Charis Bible College
When: 7 p.m. Friday, 1 p.m. Saturday, 4 p.m. Sunday; Christmas Market, 5:30 to 10:30 p.m. Friday, 11:30 a.m. to 5:30 p.m. Saturday and 2:30 to 8:30 p.m. Sunday
Where: Charis Bible College, 800 Gospel Truth Way, Woodland Park
Price: $15 to $25; heartofchristmas.org
A young child named Annie escapes the war in Europe and eventually makes a home in America, where she learns about Christmas when her new grandmother reads "The Heart of Christmas" to her.
Annie so loves the story that she tells it to her children and grandchildren. The musical travels from the time of war-torn Europe to the '40s, '60s and '80s.
Stop by the Christmas Market before and after the show to peruse works by 20 vendors and craftspeople.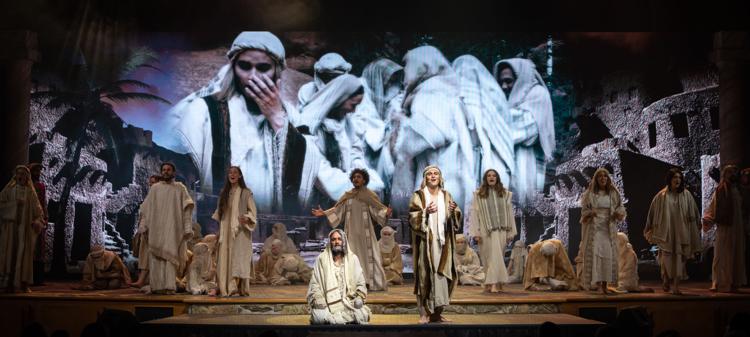 Also playing
• "Annie," by University School, 6:30 p.m. Thursday and Sunday, 2 and 7 p.m. Saturday, The University School, 2703 W. Cucharras St., $6-$15; 440-0041, the-us.co
More events
For a complete list of performances, go online to gazette.com/arts-entertainment