The time is nigh to once again stroll through downtown in search of new Art on the Streets pieces.
This year's 23rd annual outdoor sculpture garden will feature seven sculptures, four murals and one performance-based mural. The performance portion has happened, but the mural is still up on the east exterior wall of The Majestic Building, 17C E. Bijou St.
The annual Art on the Streets Scavenger Hunt will officially kick off the exhibit Friday during First Friday Downtown. Works will be up for the next year.
This year's exhibit is rife with pieces by first-generation Americans, including Mel CK, a muralist whose family moved from Panama to Colorado Springs. Her piece, "Low Rider," adorns the south exterior wall of the Venezia Building, 128 N. Nevada Ave. Los Angeles-based artist Annie Hong, whose work goes under the name Hootnannie, immigrated with her mother from South Korea as a child. Her mural, "The Other Side," is on the exterior wall of Craddock Commercial Real Estate, 337 E. Pikes Peak Ave.
6 things to do in Colorado Springs and Colorado this weekend: Aerial acrobats, Glen Eyrie music, gaming for a cause
"Art on the Streets has a reputation for being good to artists and being willing to try new things," said Claire Swinford, executive director of Downtown Ventures of Downtown Partnership of Colorado Springs. "Everybody wants to come show here. For the past couple of years we've been trying to make our exhibit more open and equitable. Word gets around and people get the impression you can work with Art on the Streets and create something gonzo."
Swinford noticed an uptick in the number of entries and entries by artists of color when the exhibit began accepting murals a few years ago. Entries also have gotten more ambitious, such as Benjamin Langholz's "Stone 11," an interactive sculpture that's playground-certified and begging to be climbed on. In Boulder Crescent Park, 30 Boulder Crescent St., the Altadena, Calif., artist's piece features stones that appear to be levitating off the surface of the grass.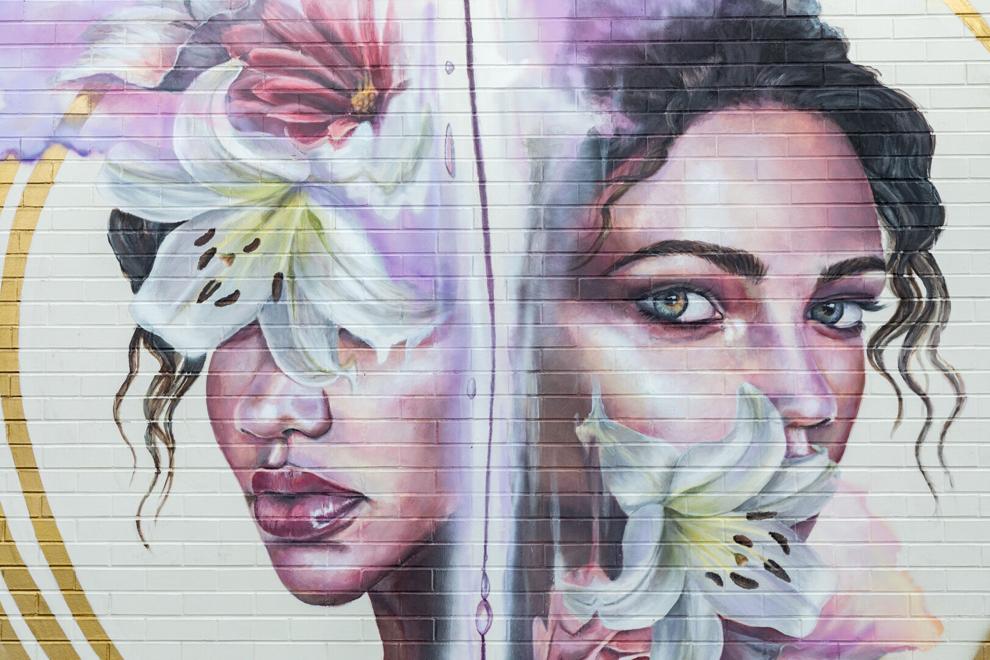 Byeong Doo Moon's new "Air or Water" could also be considered ambitious. You're likely familiar with Moon's work. His 2017 Art on the Streets entry, the stainless steel wire sculpture of a deer, titled "I have been dreaming to be a tree," is a permanent fixture in the median at Colorado and Cascade avenues. It was acquired by the Judy Noyes Memorial Purchase Fund. And his 2018 work, "You, Light as a Cloud," which featured a large stainless steel wire cat and snipe, pleased many a passersby near Boulder Crescent Park.
Moon and his family immigrated from South Korea late last year after Moon fell in love with the Springs during a visit. "Air or Water" is the first piece he's created in America. It will hang from the archways on the south side of the Plaza of the Rockies building, near the Cultural Office of the Pikes Peak Region.
In more good public art news, Trace O'Connor's "Iscariot," the massive metal mermaid sculpture on the roof at 218 W. Colorado Ave., is also now a permanent fixture. Originally part of the 2018-2019 Art on the Streets exhibit, it was recently acquired through the Judy Noyes Memorial Purchase Fund, donors and fundraising.
PBS to film Colorado College Summer Music Festival in Colorado Springs
The longtime outdoor public art collection was started in the late '90s to bring more people downtown, after business owners noticed it was no longer the city center and sales were suffering. The first exhibit featured two dozen sculptures along two blocks. It was a hit — visitors flocked to the area to check out the art, go to lunch or see a movie. In the following years, more and more business owners requested art closer to their own storefronts.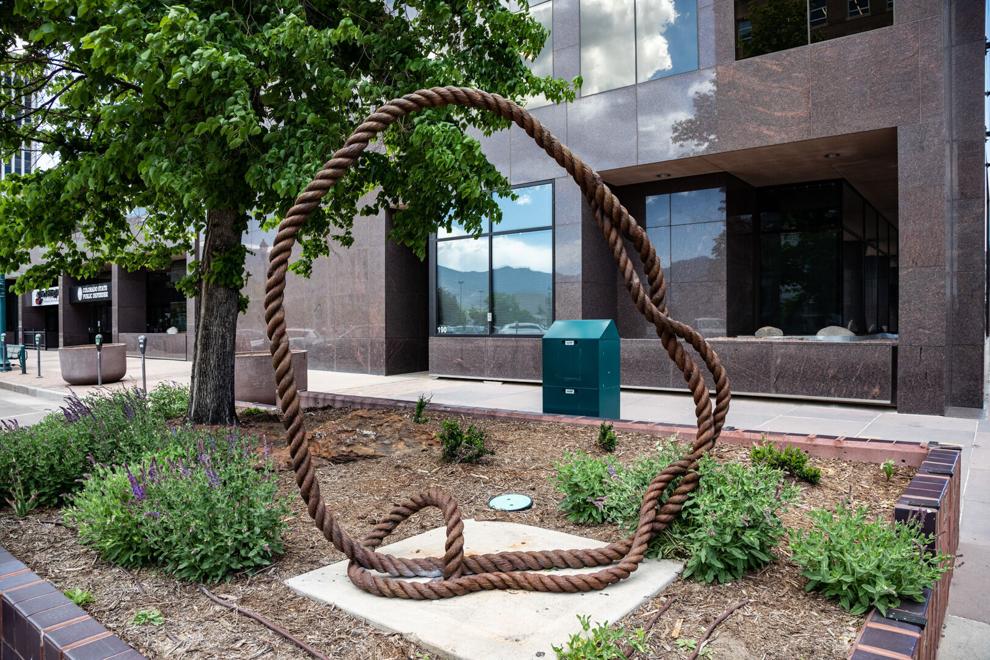 "We still get those calls: When can you put a mural on my building or sculpture?" Swinford said. "Along with increased foot traffic, it's a source of civic pride for our community."
Similarly, public art helped bring people back downtown during the pandemic, when stores were closed and businesses struggled.
"It was an outdoor activity you could go do when everything else was shut down," said Laurel Prud'homme, vice president of communications for Downtown Partnership of Colorado Springs.
"When you work downtown or live downtown it's interesting to see how many people stop to look at art work."
Contact the writer: 636-0270