A Far Cry
When: 7 p.m. Tuesday
Where: Ent Center for the Arts, 5225 N. Nevada Ave.
Price: $20 to $69.75; 255-3232, uccspresents.org
Chamber music ensemble A Far Cry is, indeed, a far cry from other groups of its ilk.
It's not a large orchestra, where musicians are told what to play and might not get the camaraderie of musicians in other sections because the group is so large.
It's also not a quartet, a dream gig for many musicians, particularly string players, which can turn tricky if personalities don't mesh. With only four members, a group's longevity might be precarious.
The 17-piece, Boston-based A Far Cry is the best of both worlds. At least bass player and founder Karl Doty thinks so.
"We wanted to maintain the hands-on and intimate qualities of a string quartet and bring in the power of an orchestra," he said. "There might be challenges, but we're like a big family where you can find ways to work together."
A Far Cry has no conductor and is largely musician-run, which means the performers select the repertoire together. And the group is big enough that if personnel issues arise, there are plenty of other musicians around to buffer it.
The ensemble will perform works by Pärt, Mozart and Elgar and a memorized version of Tchaikovsky's "Serenade for Strings" on Tuesday at Ent Center for the Arts.
Doty helped found the group in 2007, when most of the musicians were still in school. They were looking to begin their career, but weren't necessarily interested in being part of a big orchestral affair. It was an informal beginning, with free concerts and an interchangeable roster of musicians, depending on who could play on a given date. Things clicked, though, and the ensemble took off.
To commemorate their 10th season, the group decided to memorize the 30-minute-long Tchaikovsky piece. Doty calls it probably the most popular piece in the string repertoire, so he had plenty of practice before they did it for audiences.
"There's this sensation when you get up on stage, and you're so used to having music stands up there," he said. "To have the stands completely removed, it's much more like playing in a band."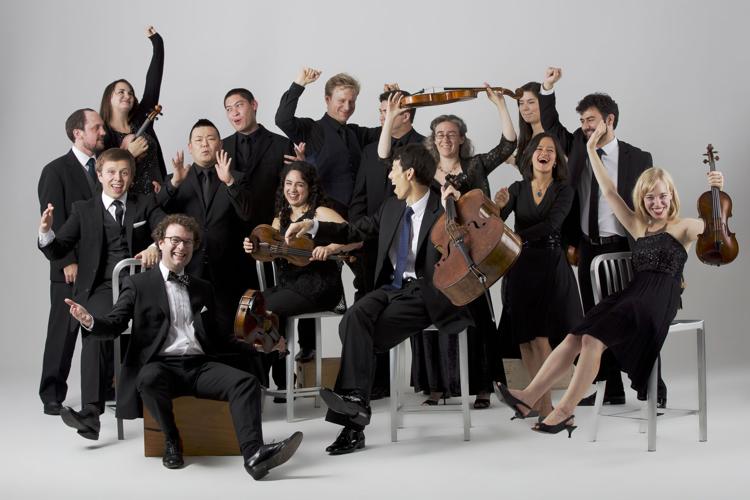 Sarah McLachlan
When: 8 p.m. Tuesday
Where: Buell Theatre, Denver Center for the Performing Arts, 14th and Curtis Streets, Denver
Price: $50.95 to $130.95; 888-929-7849, axs.com
Lillith Fair music festival founder Sarah McLachlan will present an intimate evening of storytelling and songs. The popular '90s singer-songwriter found her stride after her 1993 album "Fumbling Towards Ecstasy" hit big. It was followed by "Surfacing," which produced such hits as "Adia," "Angel," "Building a Mystery" and "Sweet Surrender."
Grammy-nominated Yola on her huge year: 'It's been an artillery of awesomeness'
Ja Rule
When: 8 p.m. Sunday
Where: Paramount Theatre, 1621 Glenarm Place, Denver
Price: $39.50 to $99.50; 303-623-0106, altitudetickets.com
The longtime rapper found himself in the hot seat when his partner Billy McFarland scammed a bunch of people with his 2017 Fyre Festival, the subject of two documentaries last year. Rule got off scot-free, minus a blow to his reputation, while McFarland got six years in the slammer. Being a musician, Rule went and wrote a song ("Fyre") about the Bahamas festival that never was. His new album, "12.Twelve.XII," is set to drop this month.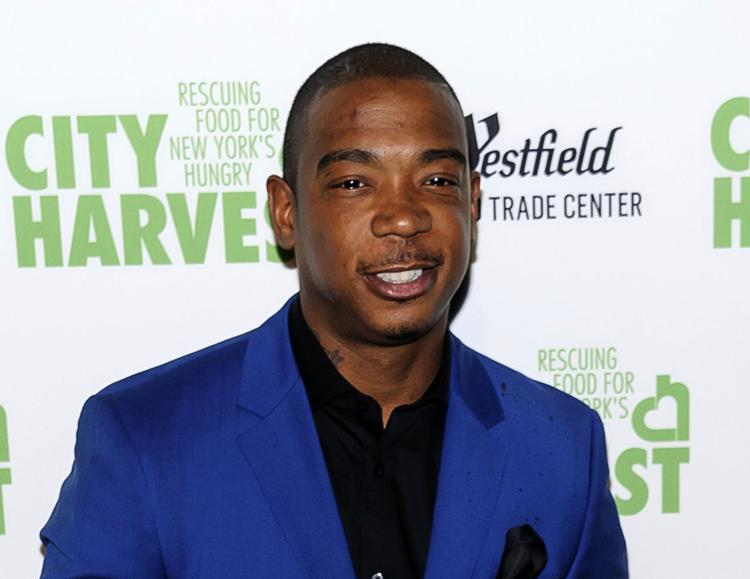 Queensrÿche
When: 8 p.m. Friday
Where: Ogden Theatre, 935 E. Colfax Ave., Denver
Price: $30 to $35; 888-929-7849, axs.com
The longtime heavy metal band has been kicking since 1980 and found the limelight with their 1988 album "Operation: Mindcrime," said to be one of the greatest heavy metal concept albums. Their latest album, "Verdict," was released last year. Hits include "Eyes of a Stranger," "Take Hold of the Flame," "Suite Sister Mary" and "Prophecy."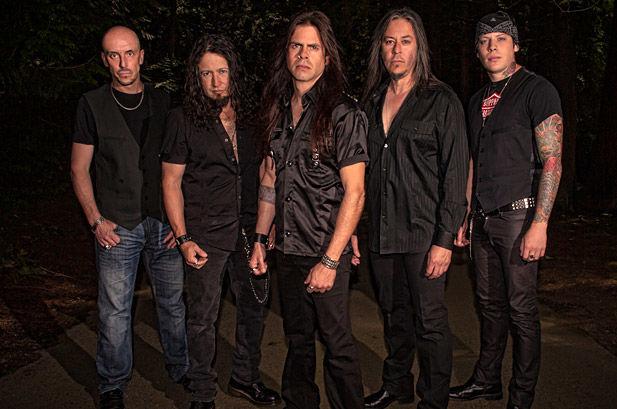 "Storms," by Pikes Peak Philharmonic
When: 3 p.m. Sunday
Where: First United Methodist Church, 420 N. Nevada Ave.
Price: $5 to $10, free 12 and younger with paying adult; pikespeakphil.org
As part of a season-long series titled "Storms," Pikes Peak Philharmonic will feature Rossini's "William Tell Overture," Beethoven's "Symphony No. 8" and "Piano Concerto No. 5," with pianist Benjamin Randall. Before the concert, at 2:15 p.m., conductor Luciano R. Silvestri, Jr., will offer some historical background on each of the pieces.
Tribute to beloved Manitou Springs artist Charles Rockey opening this weekend
Meadow Mountain
When: 8 p.m. Saturday
Where: The Gold Room, 18 S. Nevada Ave.
Price: $12; 634-4653, goldroomlive.com
Colorado bluegrass band Meadow Mountain caught the ear of Chris Pandolfi, a banjo player for The Infamous Stringdusters, when they won the prestigious band contest at the RockyGrass festival in Lyons. He produced the quintet's self-titled debut album in 2018.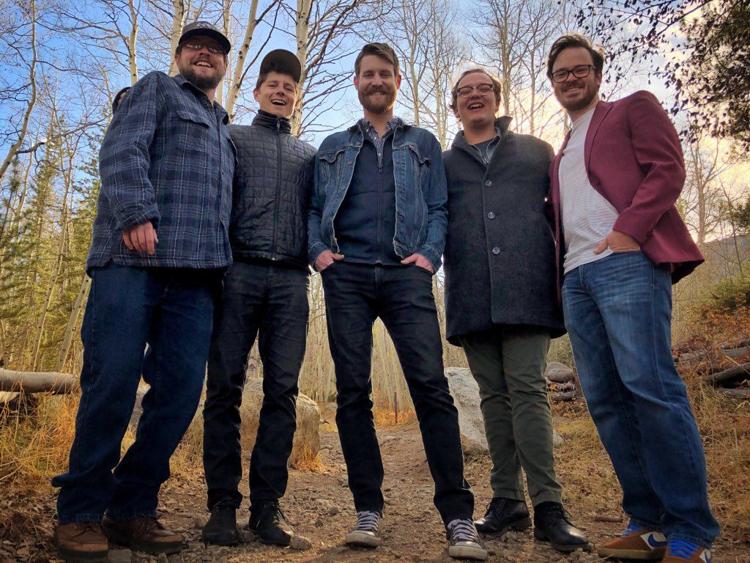 American Authors and Magic Giant
When: 7:30 p.m. Tuesday
Where: Ogden Theatre, 935 E. Colfax Ave., Denver
Price: $25 to $30; 888-929-7849, axs.com
Alternative rock quartet American Authors was formed at Boston's Berklee College of Music in 2007. Known for a pop-infused blend of sounds, such as hip-hop, banjo and Latin, their hits include "Believer" and "Best Day of My Life." Indie folk trio Magic Giant released their first studio album, "In the Wind," in 2017, and are known for hits "Set on Fire" and "Window."
"Beautiful Chaos" by Colorado Springs Conservatory and others
When: 6 p.m. Sunday
Where: Stargazers Theatre and Event Center, 10 S. Parkside Drive
Price: $5 to $10; 577-4556, coloradospringsconservatory.org
Colorado Springs Conservatory presents its 13th annual collaborative music and dance concert. The original music and written-word compositions of conservatory students are performed with original choreography by students from dance schools, including Ormao Dance Company and Revolution Dance Academy.
Pikes Pub: Tracking Colorado's always changing beer landscape
Grayscale
When: 6 p.m. Wednesday
Where: The Black Sheep, 2106 E. Platte Ave.
Price: $17; 227-7625, ticketweb.com
The pop punk quintet from Philadelphia, Pa., got together in 2011 and released their second album, "Nella Vita," in September.
More performances
• Joseph, 8 p.m. Sunday, Bluebird Theater, 3317 E. Colfax Ave., Denver, $27.50-$29; 888-929-7849, bluebirdtheater.net, axs.com
• DJ BL3ND, 8:30 p.m. Saturday, Sunshine Studios Live, 3970 Clear View Frontage Road, $17-$32; sunshinestudioslive.com, eventbrite.com
• Wolf Parade, with Land of Talk, 9 p.m. Saturday, Gothic Theatre, 3263 S. Broadway, Englewood, $30; 888-929-7849, gothictheatre.com, axs.com
• The Vegabonds and Mike and the Moonpies, 7 p.m. Tuesday, The Black Sheep, 2106 E. Platte Ave., $12; 227-7625, ticketweb.com
• Alan Parsons Live Project, 7:30 p.m. Wednesday, Paramount Theatre, 1621 Glenarm Place, Denver, $35-$125; 303-623-0106, altitudetickets.com
Jennifer Mulson, The Gazette