Andy Clementi was studying music at Adams State University when he decided to start a band.
"Me and a buddy said, 'Let's start a rock band and find the best of the best in the music school to be in it,'" Clementi said. "We wanted to be poppy and push the envelope with covers and originals, but mainly we just wanted to have a good time."
The band, which he named the Martini Shot, started playing small gigs at bars in Alamosa, then added private parties. By 2002, Martini Shot was playing twice a weekend, most every weekend, and the band's popularity was growing.
After graduation, the Pueblo native got a job teaching music at Pueblo East High School, and a few friends and fellow music educators joined the band, including Brook Mead, a high school vocal music teacher, and Rob Smith, who teaches band at the middle school level.
Set List: Monument's Ashtonz playing music for fun, avoiding the usual band drama
They started playing almost every weekend around Pueblo, Colorado Springs and Denver. They've opened for Eddie Money, Blue Oyster Cult, Foghat and Firefall.
To date, the high-energy pop-rock band has recorded three albums and an EP — all original "horn-powered" songs.
Two decades after getting started, they've slowed a bit to allow for the seven members' growing families and work responsibilities.
"We used to play 50 weekends a year, and that would be both Friday and Saturday nights, and sometimes Thursdays. As time has gone by, folks have gotten married, had kids and have more professional obligations. We made the conscious effort to slow down a bit," said Clementi, now an assistant principal at Pueblo East.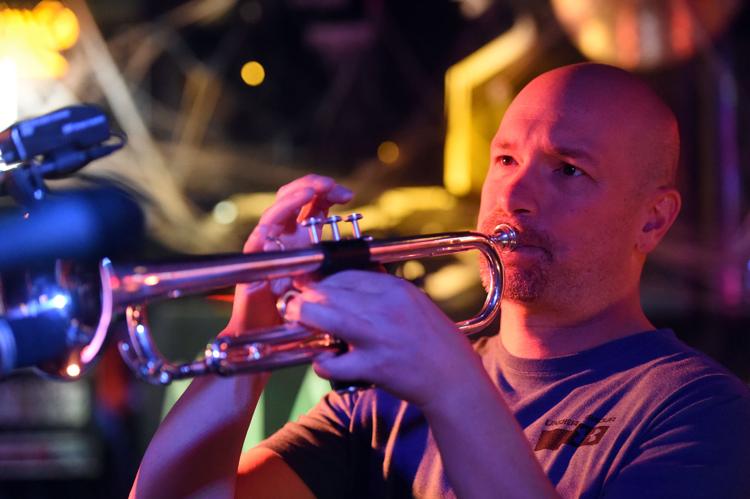 These days, the band performs "just a little less" — maybe one night a weekend.
"We play three to six times a month, usually Saturdays. Instead of doing full weekends, we're doing just one night. Playing less helps to get the crowd out and helps us not get burned out," he said. "We've all been through overkill. You mature, you get older, you slow down and then you wish you were playing more. We keep working on finding that line. At this point, we feel pretty hungry, so you'll be seeing us around."
They perform most often at Johnny's Navajo Hogan and Back East Bar & Grill in Colorado Springs and often at festivals around Pueblo and as part of the University Village Colorado free summer concert series in Colorado Springs.
"We've focused more on doing the festival things rather than the clubs," Clementi said.
The band's members are spread through the Pueblo area and Colorado Springs.
"As we get older, it's tougher and tougher to get together. But when you love it this much, you definitely make the time to work for it," Clementi said. "We've been playing together for so long now, we're like a family."
They gather every few weeks to learn new songs and covers, with recent additions of Lenny Kravitz's "Are You Gonna Go My Way?", Shawn Mendes' "There's Nothing Holding Me Back" and Sam Hunt's "Body Like a Back Road."
Although the band's most recent album, 2016's "Last Call," has a drinking-related moniker, the band's name doesn't have to do with alcohol, Clementi said. The "martini shot" is a Hollywood nickname for the final shot of the day in movie filming, because "the next shot is out of a glass."
Although the album's name rings of finality, it won't be the last album for Martini Shot.
"We do plan on writing again. We all have a hankering for getting back to writing. For now, we continue to seek out new and innovative covers to play, with horns," Clementi said. "We're just happy to keep playing. We all feel like we're pretty lucky to be together this long and see some success. We're not looking to quit anytime soon."
Contact the writer, 476-1602.