Colorado Short Circuit 2020
When: Friday and Saturday
Where: Ivywild School, 1604 S. Cascade Ave.
Price: $8 per film block, $50 two-day pass, $70 VIP pass; csc.eventive.org
Film buffs — and those who like movies but don't like sitting for two-plus hours — will appreciate this short- film festival presented by the Independent Film Society of Colorado. Offerings include works by Colorado filmmakers and genres such as women in film, experimental, horror, documentary and science-fiction. There's a Q&A session after each film block and a filmmaker panel discussion Saturday after the last screening. Indulge in popcorn, Ivywild School's full bar and music by Roma Ransom.
Travis Tritt, Allman Betts Band and more concerts on tap this weekend
Ruggero Leoncavallo's 'Pagliacci'
When: 7:30 p.m. Thursday and Saturday, 2 p.m. Sunday
Where: Ellie Caulkins Opera House, Denver Performing Arts Complex, 14th and Curtis streets, Denver
Price: $35 to $200; 303-468-2030, operacolorado.org
Pagliacci means clowns in Italian, but this opera performed by Opera Colorado surely isn't all lighthearted. It's the story of an acting troupe lorded over by Canio, a jealous man whose rage drives him to murder his actress wife and her lover. The performance is done in Italian, with English and Spanish subtitles at each seat. A pre-show discussion will be led by opera historian Betsy Schwarm, and will begin one hour before each performance.
'Rent'
When: 7:30 p.m. Friday, 2 and 7:30 p.m. Saturday and Sunday
Where: Buell Theatre, Denver Center for the Performing Arts, 14th and Curtis streets, Denver
Price: $35 to $125; 303-893-4100, denvercenter.org
The Pulitzer Prize- and Tony Award-winning rock musical changed theater when it arrived in 1996, telling the stories of seven struggling artists in Manhattan's East Village. They persevere through poverty, drug abuse, HIV/AIDS and political unrest in the show loosely based on Giacomo Puccini's opera "La Bohème."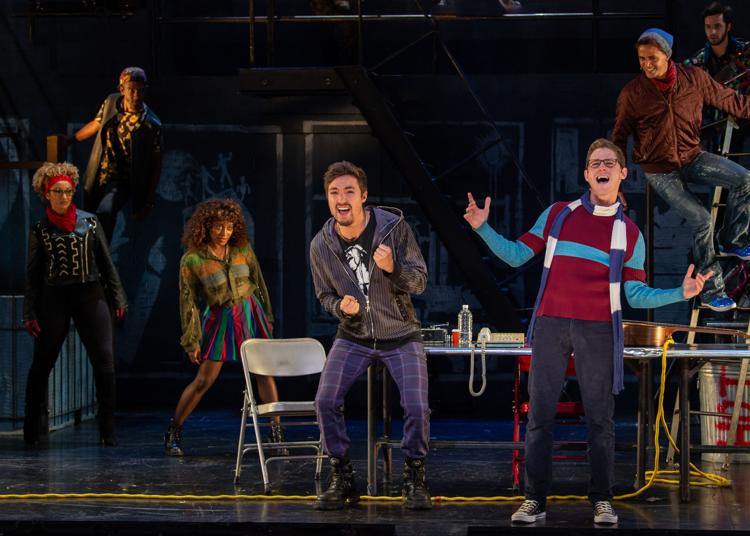 'Marvin's Room'
When: Opens 7:30 p.m. Friday, through April 5, 7:30 p.m. Fridays and Saturdays, 2:30 p.m. Sundays
Where: Vintage Theatre, 1468 Dayton St., Aurora
Price: $12 to $32; 303-856-7830, vintagetheatre.org
In Scott McPherson's 1991 play, two estranged sisters are brought back together after decades apart. Lee has spent the years raising two boys while Bessie has cared for their father and their aunt. Now Bessie has been diagnosed with leukemia and needs a bone marrow transplant, and Lee might be the one who can save her.
'America's Got Talent' star Jackie Evancho isn't a kid anymore, and she's telling the world
'Inside Buffalo — They Served America When America Was Not Ready to Serve Them'
When: 6 p.m. Thursday
Where: Colorado Springs Pioneers Museum, 215 S. Tejon St.
Price: $5; 385-5990, cspm.org/blackhistorymonth
In honor of Black History Month, the Pioneers Museum will offer a screening of the award-winning documentary that tells the story of the 92nd Buffalo Division, the all African American segregated combat unit that fought in Italy during World War II. The men were called Buffalo Soldiers and fought two battles at once: against the Nazis and against racial discrimination.
Where to find karaoke in Colorado Springs, plus some pointers from the pros
'Judy Moody & Stink'
When: 1 p.m. Saturday
Where: Sangre de Cristo Arts & Conference Center, 210 N. Santa Fe Ave., Pueblo
Price: $7 to $8; 719-295-7200, sdc-arts.org
Judy and her brother Stink are famous for their capers. This time around in the family friendly production, Judy gets bitten by the envy bug when a classmate's picture is on the front page of the newspaper. She embarks on a quest for fame and fortune. In the meantime, Stink and his smelly sneakers vie for the Golden Clothespin Award.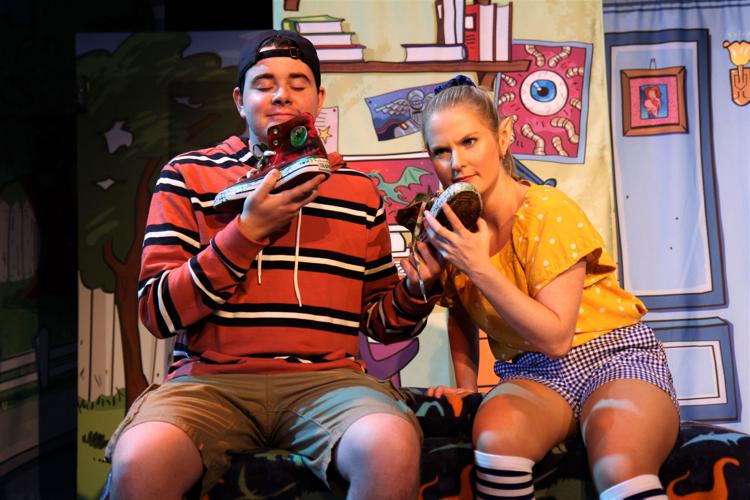 Banff Mountain Film Festival
When: 7 p.m. Tuesday and Wednesday
Where: Stargazers Theatre and Event Center, 10 S. Parkside Drive
Price: $17.50; 633-0732, mountainchalet.locally.com
The festival will feature short films and documentaries about mountain culture, sports and the environment. One Drop of Love'
When: 7 p.m. Tuesday
Where: Cornerstone Arts Center, 825 N. Cascade Ave., Colorado College
Price: Free; 389-6607, coloradocollege.edu
Fanshen Cox's one-woman show uses an interactive and multimedia format to explore the racial categories on the U.S. Census.
'Mrs. Gladys Merriweather's Young Ladies' Guide to Venereal Etiquette'
When: 7 and 9:30 p.m. Saturday
Where: The Modbo, 17C E. Bijou St.
Price: $15, seating is limited, email or call for reservations; 633-4240, themodbo@gmail.com, themodbo.com
Gladys Merriweather desires to share her wisdom with the masses. This cabaret features her comic advice, plus some nonfamily-friendly funny songs from Solveig Olsen, Wendy Mike, Claire Swinford, Lauren Ciborowski and piano duo Swelter and Burn.
More events
For a complete list of performances, go online to gazette.com/arts-entertainment
JENNIFER MULSON, THE GAZETTE