Here's a look at some of our favorite things to do around Colorado Springs, the Pikes Peak region and beyond this weekend.
THURSDAY-SATURDAY
Dragon Theatre Productions have been a delight for area families for 10 years. Three shows, including "A Connecticut Kid in King Arthur's Court," will be offered in the Imagination Celebration program running weekends through Aug. 11 at Pikes Peak Library District's Library 21c, 1175 Chapel Hills Drive. Tickets cost $10 or $5 for students. imagination-celebration.ticketleap.com
5 Colorado festivals to check out this week: Boom Days, barbecue, sweet corn and more
FRIDAY
Palmer Land Trust is known for saving land for posterity. Now that land is subject of a monthlong art exhibit in 100 venues, "Forever Yours, the Land," with works by 60 artists. It kicks off during the First Friday Art Walk, 5-8 p.m., in Old Colorado City and other galleries. Free, celebrateland.org.
FRIDAY
Colorful art butterflies dot lawns and gardens in our area, a multiyear project of the Rotary Club of Colorado Springs as a benefit for District 11 school art programs. 2018 Flight of the Butterflies Lite, 50 tiny versions of the big butterflies, will be unveiled during the First Friday Art Walk at the Cultural Office of the Pikes Peak Region, 121 S. Tejon St., where they'll be on display through August before a Sept. 7 online auction, csflight.org. The COPPeR office is a stop on the art walk shuttle line.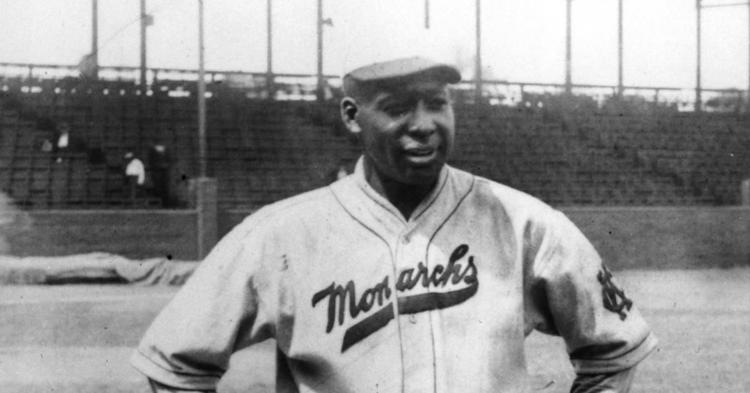 FRIDAY
A home-run time to learn about Negro Leagues Baseball history, The Kansas City Monarchs and Wilber "Bullet" Rogan is presented by Phil Dixon, co-founder of the league's museum in Kansas City, at Manitou Springs Heritage Center, 517 Manitou Ave., 7 p.m., free.
FRIDAY-SUNDAY
The new Wings Over the Rockies Exploration of Flight just opened weekends at Centennial Airport in Englewood. At the huge Boeing Blue Sky Aviation Gallery, you can experience flight G-forces, wind tunnels and virtual reality. Also a second floor where you can plan a flight, hear the control tower conversation and see new technology. ExplorationOfFlight.org
FRIDAY-SUNDAY
See inside those trendy little houses at the weekend People's Tiny House Festival, in Falcon Stadium at the Air Force Academy. $15 three-day tickets, 11 a.m. daily. Food trucks, speakers and vendors. tinyurl.com/y8hp5nbq
SATURDAY
Skully, X-Maxx and Dragon Slayer are headed to town. The Traxxas Monster Truck Destruction Tour roars into Norris-Penrose Event Center for two competitions, 1:30 and 7:30 p.m.. Pit party and driver autograph sessions at noon. Tickets at $10-18. MonsterTruckTour.com
SATURDAY
Guaranteed to be adorable, the Totlympics for little ones ages 2 through 6. Athletic "competitions" follow 11 a.m. opening ceremonies and a group warm-up. Bear Creek Regional Park, 10:30 a.m. to 12:30 p.m. Pre-registration $5 at tinyurl.com/y9xrvtns.
SATURDAY
See masterpieces by pre-registered artists on the sidewalks at Cheyenne Mountain Library, 10 a.m.-4 p.m., in a Chalk Art Festival hosted by the Pikes Peak Library District and Ivywild Improvement Society, 1785 S. Eighth St. Face painting, food trucks and activities. ppld.librarymarket.com/events/sidewalk-chalk-festival
SATURDAY
Vino and Notes, a wine, food and jazz fest, with food and wine pairings, to benefit Habitat for Humanity of Teller County, noon-6 p.m., Woodland Park Memorial Park. Tickets $35 online at vinoandnotes.com.
SATURDAY-SUNDAY
Rumble in the Steel City Car Show & Mud Drags, Saturday and Sunday at Pueblo Motorsports Park, 3733 N. Pueblo Blvd. An all-cars-welcome show, High Plains Diesel Shoot Out & Dyno and Sunday's mud drags. Registration and ticket info: mountainmopar.com or pueblomotorsportspark.com
SATURDAY-SUNDAY
Meet adorable rescued creatures from the Teller County area and learn about the resources available at the Critter Rescue Roundup Critterfest. 9 a.m. to 4 p.m. Saturday, 10 a.m. to 3 p.m. Sunday, outdoor plaza at Rocky Mountain Dinosaur Resource Center in Woodland Park, 201 S. Fairview St., rmdrc.com/whats-happening/
SUNDAY
Hear the Music for Life African Children's Choir at 7 p.m., Bethel Lutheran Church, 4925 Farmingdale Drive. Donations at the music and dance performances support relief and development programs in Uganda, Kenya, Rwanda and South Africa. No tickets needed. africanchildrenschoir.com
SUNDAY
A special Feast Day Festival for the public at St. Dominic Catholic Church in Security, 5354 S. U.S. 85. Fun Zone for kids, games, music, food, a beer tent and first-responder displays. Noon-4 p.m. Meal tickets $10 per plate, $7 military and first responders. stdominiconline.org