THURSDAY-SUNDAY
Yes, it's naughty fun. Cabaret opening weekend for "Yule Be Naughty" at The Millibo Art Theatre, aerialists, dancers, funny folks, 7:30 p.m., through Dec. 22, $18 on Thursdays, $25 Fridays to Sunday, themat.org.
FRIDAY-SATURDAY
In one of the most beautiful local settings, Shove Chapel on the Colorado College campus by candlelight, "Wintersong 2018," 7:30 p.m., music and spoken word from Medieval to modern, Colorado Vocal Arts Ensemble. Free. cvae.org
The season arrives this weekend with the traditional Broadmoor Holiday Show starring Debby Boone ("You Light Up My Life"), special musicians, Colorado Springs Children's Chorale and the Broadmoor Pops Orchestra. Dates through Dec. 29. The evenings include dinner and the show, $100, $65 for children 10 and under.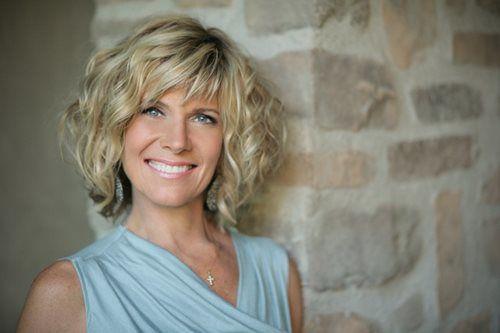 FRIDAY
Join a traditional Las Posadas Hispanic celebration, open to the community, from 5:30 to 9 p.m. The procession begins at St. Mary's Cathedral, 22 W. Kiowa St., and follows a symbolic Mary and Joseph journey to the Marian House for dinner provided by Carniceria Leonela. RSVP to 866-6444 or lforonda@CCharitiesCC.org.
SATURDAY
Another of the weekend's naughty holiday cabarets for grown-ups, this one in its ninth year: The Modbo Ho Ho, 7 and 9:30 p.m. This fun show is full of music, comedy and cheekiness, guided by Cabaret Mistress Lauren Ciborowski at 17C E. Bijou St. in the Arts Alley. Limited seating reservations: email themodbo@gmail.com, call 633-4240 or at themodbo.com
Those red and green envelopes hanging on the walls at Ivywild School hold special prizes during the third annual Empty Stocking Fund Treasure Hunt. From 11 a.m. to 7 p.m., donate $10 for a red envelope or $20 for a green one, open your envelope and, voila, a prize. You'll be helping 20 health and human services nonprofits. Ivywild at 1604 S. Cascade Ave. Info at FillAnEmptyStocking.org
The city's long and impressive art history is the focus of the Broadmoor Art Academy and the Fine Arts Center at 100 Years exhibition, "O Beautiful! Shifting Landscapes of the Pikes Peak Region" opening Saturday and leading to the FAC's 100th anniversary kick-off celebration Jan. 26.
Samples of spirits along with a lot of music during the Manitou Holiday Fine Spirits & Music Festival. $5 for a Manitou Music Foundation shot glass for tastings at venues: PJ's Stagecoach Inn, The Keg, Creekside Cuisine, Kinfolks, Ancient Mariner, Townhouse and Manitou Brewing Co. Stroll the Manitou downtown, 2 p.m. to 1 a.m.Bands listed on facebook.com/ManitouMusicFoundation
It's Holiday Open House day at Cheyenne Mountain State Park, 10 a.m.-2 p.m. Learn about the park's animals. Sip hot chocolate and have special treats by the fire. Craft projects for the kids. Shop for gifts. 410 JL Ranch Heights. cpw.state.co.us/placestogo/parks/CheyenneMountain
The Force is with you during Star Wars Day at the Space Foundation Discovery Center and Space Foundation, 10 a.m. to 4 p.m., 4425 Arrowswest Drive. Dress as your favorite character for galactic crafts and games, Jedi training and Tie Fighter Cookies. Regular center admission. discoverspace.org
A Calhan Country Christmas celebration brightens the plains with a Holiday Light Competition followed by a Calhan Christmas Parade of Lights through the town starting at 7 p.m. from the fairgrounds. Then the celebration moves to the fairgrounds for vendors, a nativity scene featuring animals from the farms, live reindeer, Santa and a dance at 8:30 p.m. Tickets $10 in advance, $12 at the door, 520-7880, elpasoco.com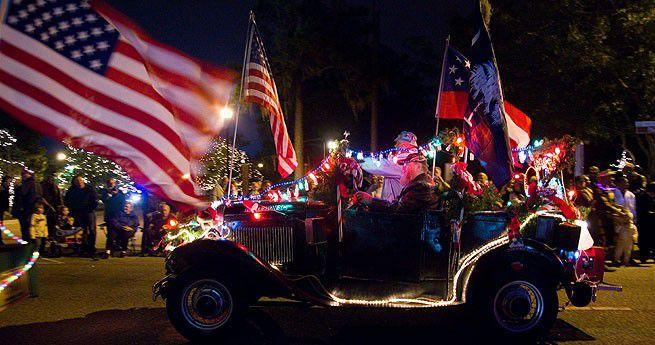 SATURDAY-SUNDAY
A Christian time of music, dancing and acting as local performer/songwriter/worship leader Jared Anderson presents 15th & 16th of December - A One of a Kind Christmas Spectacular. 6 p.m. Saturday, 2 and 6 p.m. Sunday at Ent Center, 5225 N. Nevada Ave., 15thofdecember.com
SATURDAY
Spend an old-fashioned Holiday Evening at Rock Ledge Ranch, 4-8 p.m. with tractor rides, lantern light tours, blacksmithing, a barn dance and Victorian celebrations. $8, $4 for children. rockledgeranch.com
Take a self-guided tour of four decorated private homes during the annual Old North End Holiday Home Tour, 10 a.m. to 4 p.m. Advance tickets, $25, available through Friday at CSHolidayHomeTour.com or Kirkpatrick Bank, 102 N. Cascade Ave. $30 at the tour, 1628 N. Tejon St., which benefits TwoCor youth services agency.
SUNDAY
A-caroling you can go, with a cold one in hand, at the second of this season's popular Beer & Carols at The Wild Goose, 7 p.m. but come early to get a seat. "The Goose" is at 401 N. Tejon St.
Beloved Christmas carols and the Colorado premiere of Mark Hayes' "Hodie, Christus Natus Est" are highlights of  A Christmas Spectacular Concert with Choirs, Handbells and Orchestra. Featuring the First United Methodist Chancel Choir, Youth Chorale, soloists and chancel ringers. Full  orchestra conducted by James Steven Harter. 7 p.m., in the church sanctuary, 420 N. Nevada Ave. Tickets $15 online at fumc-cs.org or at the church office.