THURSDAY
The Indigenous influence in music gets its due in "Rumble: The Indians Who Rocked the World" screened at 7 p.m., Tim Gill Center for Public Media, 315 E. Costilla St., and hosted by Independent Film Society of Colorado. Free. Musicians featured include Charley Patton, Mildred Bailey, Link Wray, Jimi Hendrix, Jesse Ed Davis, Buffy Sainte-Marie, Robbie Robertson, Randy Castillo and Taboo.
THURSDAY
Michael Martin Murphey arrives for his annual visit to the area and his 25th Annual Cowboy Christmas, this year at Ent Center, 5225 N. Nevada Ave. "It's all about the spirit of Christmas," he says of the concert, which features his Rio Grande Band and introduces their new "Austinology." Tickets: uccspresents.org
THURSDAY
It's "A Joyful Christmas Night" with the gentle sounds of Jim Brickman as he makes a musical stop during his national tour at 7:30 p.m., Pikes Peak Center. Tickets $38-68 plus fees at pikespeakcenter.com, axs.com, or 520-7469.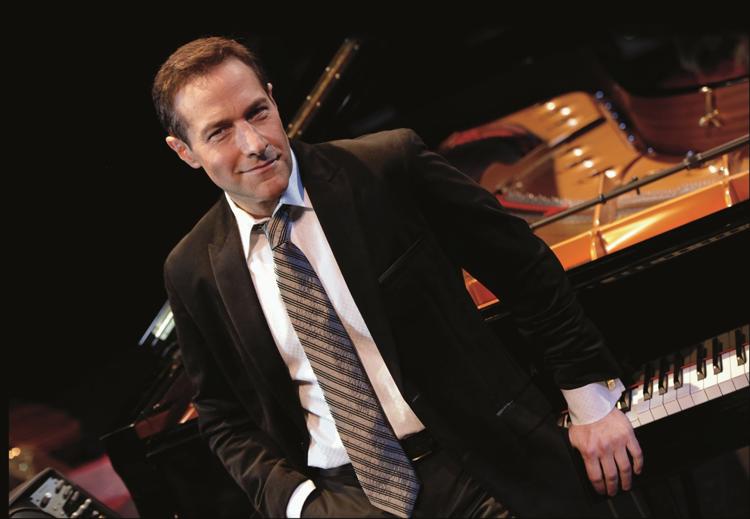 THURSDAY-SUNDAY
Opening weekend for Roald Dahl's "Matilda the Musical," with a 32-member cast and three young actors sharing the role of Matilda, Wednesdays through Sundays through Jan. 6, Colorado Springs Fine Arts Center at Colorado College, 30 W. Dale St. Tickets starting $20-50. "Matilda" theater day camps for kids 6-13 also are planned.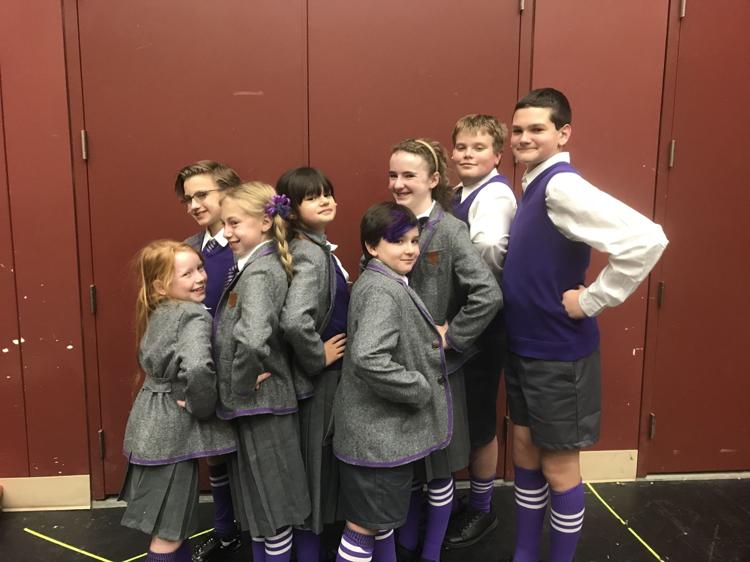 FRIDAY-SUNDAY
Opening weekend for the enchanting Electric Safari with 85 light sculptures on 50 acres overlooking the twinkling city below from Cheyenne Mountain Zoo. Some of the indoor animal exhibits will be open as well. Also on Dec. 14-23, Dec. 25-Jan. 1. Early entrance at 4:30 p.m. for zoo members, gates open at 5:30 p.m. Reservations strongly recommended. 
FRIDAY-SUNDAY
Burning Man comes to the mountains with the annual Telluride Fire Festival. Interactive fire artistry and performances at dusk. Events and workshops. 
FRIDAY
She's the legendary 2018 Monterey Jazz Festival Showcase Artist honored at the Festival's Jazz Legends Gala in September, and she'll perform at the Ent Center. Hear jazz artist Dianne Reeves, who has a collection of Grammy Awards, in her Christmas Time Is Here concert at 8 p.m. Tickets: uccspresents.org
FRIDAY
Creative quick thinkers! Enjoy two improv shows by Improvasaurus and the UCCS Improv Club, 6 and 8 p.m. at the Ent Center, 5225 N. Nevada Ave. Free family fun, but seating is limited. So RSVP here.
FRIDAY
Gadzook! Printers, letterpress lovers and artists understand exactly what this typography is. Enjoy the Gadzook! Exhibition, opening with a reception 5-8 p.m. and running through March 2 at GOCA Downtown in the Plaza of the Rockies building, 121 S. Tejon St. Featured artists: Amos Kennedy, Anne Luben, Judith Poirier, David Wolske, Ladyfingers Letterpress, the Press at Colorado College. Coming Dec. 10: Press On: The Letterpress Film at Ent Center. Gallery hours: 255-3504.
FRIDAY
Breck knows how to celebrate the holidays in true winter style starting this weekend with the Lighting of Breckenridge and Race of the Santas down Main Street. And that's just the beginning with the DEW Tour coming the next weekend. 
FRIDAY
Luminarias light the way down the trails as hikers take a holiday walk through Bear Creek by Candlelight, 5 to 8 p.m.  Live music, spicy chili, hot chocolate and cookies, Santa and nature crafts add to the evening at Bear Creek Nature Center, 245 Bear Creek Road. $5, communityservices.elpasoco.com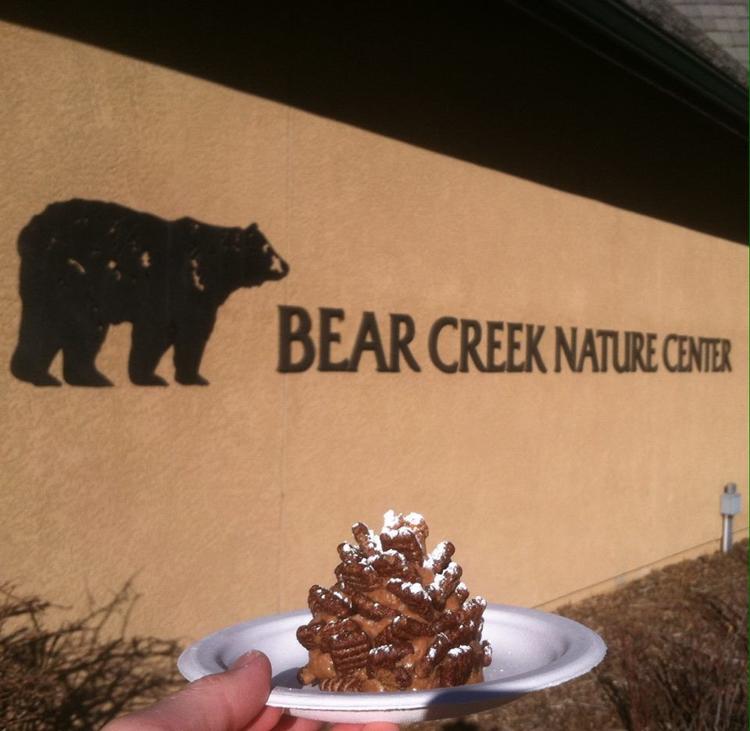 SATURDAY
A free Children's Day Holiday Film Festival is filled with the best from the Children's Day International Film Festival, part of the Elitch Theatre Festival, 11 a.m. to 7 p.m. at Tim Gill Center for Public Media, 315 E. Costilla St. Among the featured film directors is a local, Artie Romero, and there's a local premiere of "Steampunk Cowboy." Santa and his elves will have workshops between films. 
SATURDAY
Have an artistic day in the mountains sketching or doing watercolors of the Florissant Fossil Beds with volunteer artists at Art in the Park, 11 a.m.-2 p.m. Ask for the location at the visitor center, artists encouraged to bring their own supplies. 748-3253, ext. 202.
SATURDAY
Clippety-clop along the Regional Trail at Fountain Creek Nature Center on wagon rides this Saturday and next. Giant Suffolk Punch draft horses pull the jingle-bell wagons as folks sing holiday songs. Rides at 11:30 a.m., noon and 12:30 p.m. $7 and pre-paid reservations needed for the 20-person limit per ride. 320 Pepper Grass Lane, Fountain, ElPasoCountyNatureCenters.com
SATURDAY
Jack Russell's Great White ("He Saw it Comin'"), the touring group of the former leader of Great White, Distant Warning, He Kill 3, Elevated Sickness and FN Wylde, 6 p.m., Sunshine Studios Live, tickets $18-200, 3970 Clearview Frontage Road, sunshinestudioslive.com
SATURDAY-SUNDAY
A purring good time with kitty cats everywhere at the Snowcats Cat Convention, 11 a.m. to 5 p.m.  in EXDO Event Center, 1399 35th St. in Denver's RiNo Art District. Cat gifts, cat costumes, cat films, cats and a cat-chelor auction. Musical guest MoShow. 
SATURDAY-SUNDAY
Opening weekend for a bunch of fun with a couple of mean little trolls and a "Snowflakey Princess," at The Millibo Art Theatre. It's The MAT's annual holiday KidsFirst show, running through Dec. 23, 11 a.m. and 2 p.m. Saturdays, 1 and 3 p.m. Sundays, 1626 S. Tejon St. Tickets $12.50, themat.org or 465-6321.
SUNDAY
If you've ever longed to sing the "Messiah," here's your opportunity at the annual sing-along with soloists, strings, trumpet, harpsichord and organ, directed by First Christian Church Music Director Kim Schultz. 7 p.m. at the church, 16 E. Platte Ave.