FRIDAY-SATURDAY
Mardi Gras fun in Manitou with Friday's Fire & Ice CarniBall Masquerade and Saturday's Carnivale Parade, Mumbo Jumbo Gumbo cookoff and costume festivities, manitousprings.org/events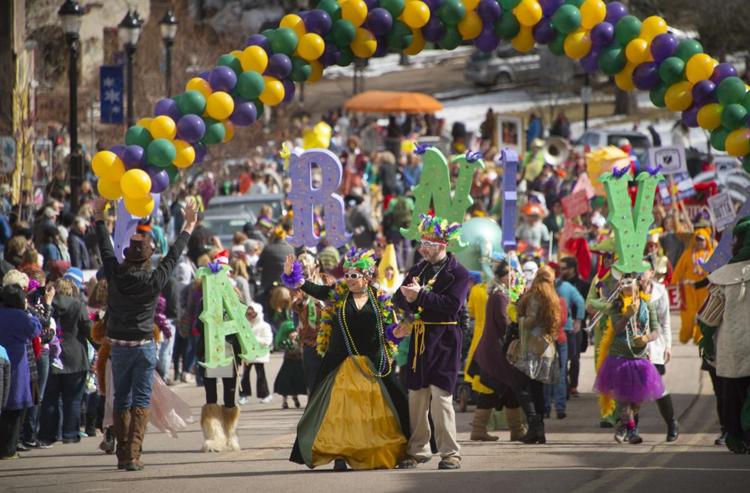 FRIDAY-SATURDAY
They'll be swinging out in Estes Park when Big Bad Voodoo Daddy brings its 25th anniversary tour to the Stanley Hotel, $75-95, axs.com
FRIDAY-SUNDAY
Mr. Aesop's tales have a play date with the children when Millibo Art Theatre, 1626 S. Tejon St., presents Aesop A Be Bop, weekends through March 10. Tickets start at $12.50, and there are family four-packs, themat.org.
FRIDAY-SUNDAY
Kiddos love trucks, and these are giant ones. And it's absolutely OK for the little folks to touch them. It's the annual Touch-a-Truck Weekend at Norris-Penrose Event Center, 1045 Lower Gold Camp Road. Friday night is sensory friendly with low lights and no honking or sirens. All the exciting noises and vehicles are there Saturday and Sunday. A benefit for Junior League of Colorado Springs' Fostering Change initiative for foster children. Tickets: jlcoloradosprings.org/touch-a-truck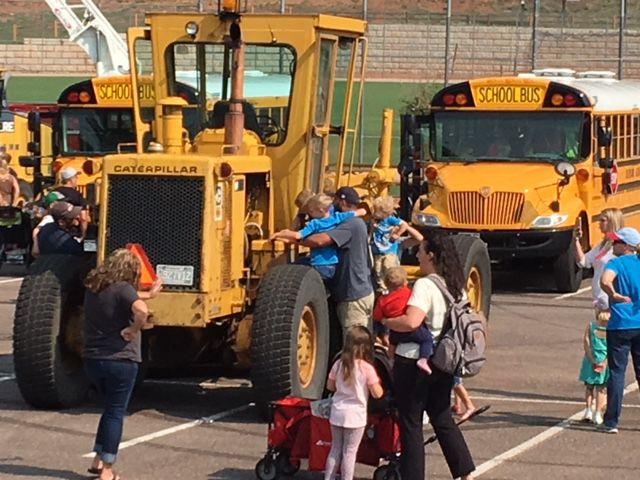 FRIDAY-SUNDAY
He was so many things, from inventor and artist to architect and philosopher. Experience this and more in Leonardo da Vinci: 500 Years of Genius, opening this weekend at the Denver Museum of Nature & Science, 2001 Colorado Blvd. Included are nearly 70 of his machine inventions. 9 a.m.–5 p.m., daily. Tickets are timed so reservations are encouraged, through Aug. 25, $28.95, $24.95 for ages 65+, $20.95 for ages 3–18, save $2 online, dmns.org.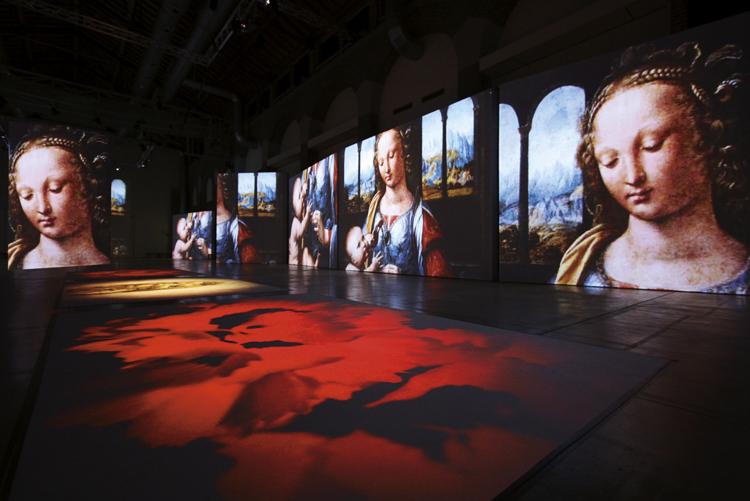 SATURDAY
Headlining his solo show, Shim is probably more recognizable as Shimon Moore, who left — or got booted — as frontman of Australian rockers Sick Puppies in 2014. He founded Sick Puppies with a friend in the mid-1990s. Shim's with Big Story at The Black Sheep, 2106 E. Platte Ave., 7 p.m. $9.43-$14, blacksheeprocks.com
SATURDAY
29th Annual Custom & Classic Car/Motorcycle Show & Swap Meet with a Custom and Classic Car Show and tattoo competition, Colorado Springs Event Center, 3960 Palmer Park Blvd. 9 a.m. to 6 p.m. Saturday, 10 a.m. to 5 p.m. Sunday, $13, 12 and under get in free, pro-promotions.com
SATURDAY
A cultural musical experience, Hal Aqua and the Lost Tribe play klezmer fusion in Shalom Salaam: A Celebration of Jewish and Arabic Music. The music of North Africa, Iraq, Iran, Syria, Turkey, Israel, Palestine and gypsies. Presented by Colorado College with Temple Shalom and Temple Beit Torah. 7 p.m., Shove Chapel, 1010 N. Nevada Ave. Tickets $10 at CC's Worner Center Information Desk. coloradocollege.edu
SATURDAY
Learn from the green-thumb pros in the film "A Garden Experience," 2 p.m. Local filmmakers focus on the Charmaine Nymann Community Garden, and you can chat with those gardeners after the film. Bear Creek Nature Center. Free. RSVP: elpasoco.com/naturecenters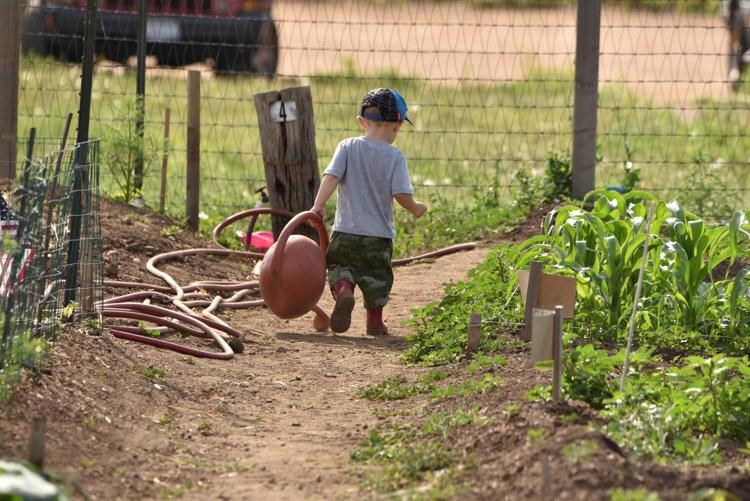 SATURDAY
Enjoy a special evening by 11 veteran local musicians: the Craig Walter Band with Ragged Band of Angels, 7 p.m., Stargazers Theatre. Lots of original songs, including Walter's recently released "Driftwood Memories." $20 plus ticketing fee, stargazerstheatre.com., $25 day of.
SATURDAY
It's Mardi Gras time in Steamboat Springs, with costumed skiers, a parade, po' boys, family fun in the square and a concert with Nathan and the Zydeco Cha Chas. steamboat.com
SATURDAY
The fifth annual Girls & Science Day, with eight STEAM Clubhouses, is 9 a.m. to 5 p.m. at the Denver Museum of Nature and Science, 2001 Colorado Blvd. Aimed at youngsters ages 8 to 13 and careers in STEAM fields. dmns.org/girlsandscience
SATURDAY-SUNDAY
A weekend of powerful music, Rachmaninoff's Third Symphony performed by the Colorado Springs Philharmonic, 7:30 p.m. Saturday, 2:30 p.m. Sunday, Pikes Peak Center. Also: Saint-Saëns Piano Concerto No. 2. Pre-concert lectures one hour prior. Tickets start at $26. csphilharmonic.org/tickets-events
SUNDAY
An evening of music to benefit the Ugandan orphanage Born Like Us. The free Musicians Appreciation Party is from 5 to 9 p.m.at Sunshine Studios, 3970 Clear View Frontage Road, with Kierra Lynn, Talisa Caldwell, Sargent's Sargent, Laid Back Jack and Element One. bornlikeothers.com
SUNDAY
Those "Sweet Georgia Brown" ballers the Harlem Globetrotters bring their newest interactive Fan Powered World Tour, with its own mobile app, and their old-fashioned basketball wizardry to the Broadmoor World Arena, 3185 Venetucci Blvd., at 2 p.m.Tickets: broadmoorworldarena.com