THURSDAY-SATURDAY
The Colorado Springs Police Department is holding two public events. Adults who want to tour the Evidence Unit and learn more about it can do so during the Community Education Program at 6 p.m. Thursday. Connecting Kids and Cops for ages 5 to 9 commences at 9 a.m. Saturday with a tour of the Police Operations Center. Both events will be at 705 S. Nevada Ave.
THURSDAY-SATURDAY
All hail to Ullr, the Norse God of Snow, during days of icy activities and celebrations along Breckenridge's Main Street for the 55th annual Ullr Fest. gobreck.com
THURSDAY-SUNDAY
Robert De Niro is the director of "A Bronx Tale," opening this weekend at the Denver Center and running through Jan. 20. Will a young man become the person his father wants him to be or become the mob boss he longs to be? denvercenter.org
THURSDAY-SUNDAY
Aspen toasts the winter with its traditional Winterskol celebration leading to a multiple-month Bauhaus 100 tribute to the chic town's German art movement. aspenchamber.org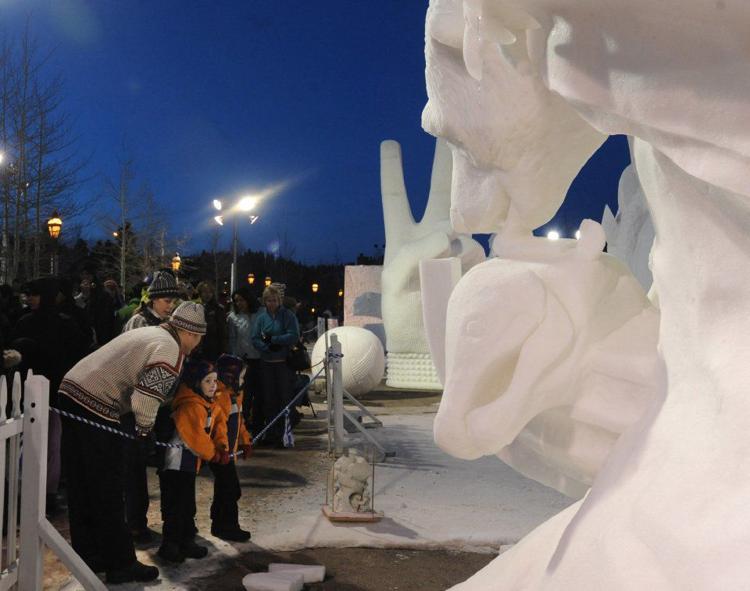 FRIDAY-SUNDAY
Opening weekend for the 113th annual National Western Stock Show and Rodeo, 16 days of Western traditions, fiddlin', bull riding and a major art show, 4655 Humboldt St. in Denver, nationalwestern.com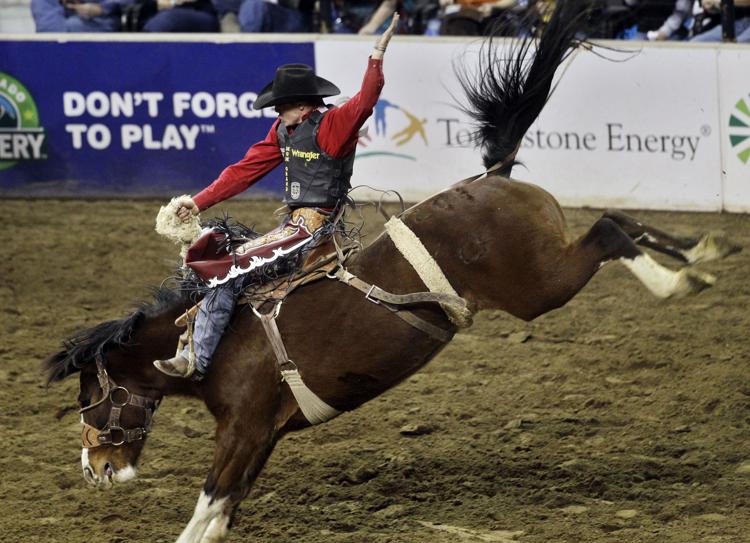 FRIDAY-SUNDAY
Meow Wolf in Santa Fe has made immersion art cool. Now, closer to home, opening weekend for the innovative, immersive, indoor art experience Natura Obscura, Museum of Outdoor Arts, Englewood Civic Center, 1000 Englewood Parkway, through April 28. Timed tickets and magic tickets, naturaobscura.org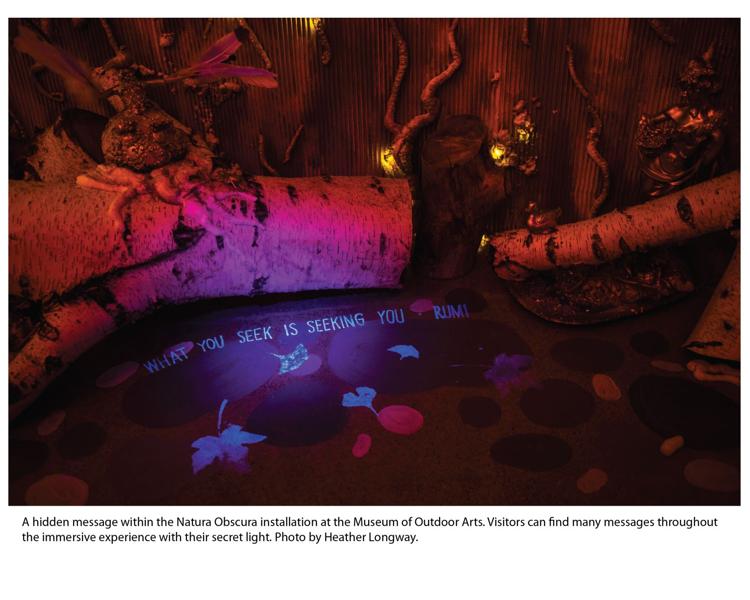 SATURDAY
Eat your oatmeal. Here's a whole day dedicated to the early morning grain, the 23rd annual Lafayette Oatmeal Festival and 5k walk/run. First up, oatmeal breakfast 7:30 a.m. to noon, and the walk/run starts at 9:30 a.m. 
SATURDAY
Trolleys have played an important role in Colorado Springs history. Learn about Pikes Peak Trolleys: Past, Present, and Future and hear about the Trolley Museum and Restoration Shop from founder John Haney, noon-3 p.m., at the Pioneers Museum, 215 S. Tejon St. RSVP at 385-5990 or cspm.org/rsvp-for-an-event/
SATURDAY
You can just be starting out as a birder or you're an expert watcher to be part of the Fountain Creek Winter Bird Count, 8:30-11 a.m. at the Regional Park, $5, communityservices.elpasoco.com
SATURDAY
The healing power of art is the focus of "A New Brain," a benefit concert for the Fine Arts Center's Youth Repertory Program, from the book by William Finn and James Lapine, 7:30 p.m, Colorado Springs Fine Arts Center at Colorado College, $40, $20 for students, csfineartscenter.org
SATURDAY
Opening of the National Pastel Exhibition "The Color of Light" by the Pikes Peak Pastel Society at the Sangre de Cristo Arts and Conference Center in Pueblo through May 5. Free opening reception is part of the First Friday Art Walk, 5-7 p.m. Feb. 1. Gallery is open 11 a.m.-4 p.m. Tuesday-Saturday, noon-4 p.m. Sundays, $8, $6 for children, seniors and military. 
SATURDAY-SUNDAY
The little trains will be toot-toot-tooting around the winter Model Train Show 10 a.m. to 5 p.m. Saturday and 10 a.m. to 4 p.m. Sunday at Chapel Hills Mall. Train Expo Colorado folks will be on hand with history, layouts, how-to clinics and a scavenger hunt. $6, $10 for families. Kids 12 and under get in free. tecoshow.org
SUNDAY
Swing into 2019 with the Pikes Peak Jazz and Swing Society's Swing Connection directed by Steve Harget. Lots of music for dancing from 1 to 4 p.m., Olympian Plaza Reception and Events Center, 975 S. Union Blvd., $15.