When compiling the schedule for the 2018-19 Chamber Orchestra of the Springs, music director Thomas Wilson grouped lesser-known works by George Theophilus Walker, Ethel Smyth and Ludwig van Beethoven into one concert, "Tangents."
With performances Saturday and Sunday at Broadmoor Community Church and First Christian Church, respectively, the concert takes its name from Walker's 1999 work "Tangents for Chamber Orchestra."
"When we think of the term 'tangent,' we think of something off to the side, out of the way," Wilson said. "These works do fit under the title."
American pianist and composer Walker (1922-2018) was the first living African-American to win the Pulitzer Prize for music, in 1996, for his work "Lilacs for Voice and Orchestra," of which "Tangents" is a part. In a career of firsts, Walker was the first black graduate of the Curtis Institute in Philadelphia in 1945, the first black musician to play New York's Town Hall, the first black recipient of a doctorate from the Eastman School in 1955, and the first black tenured faculty member at Smith College, according to The Guardian.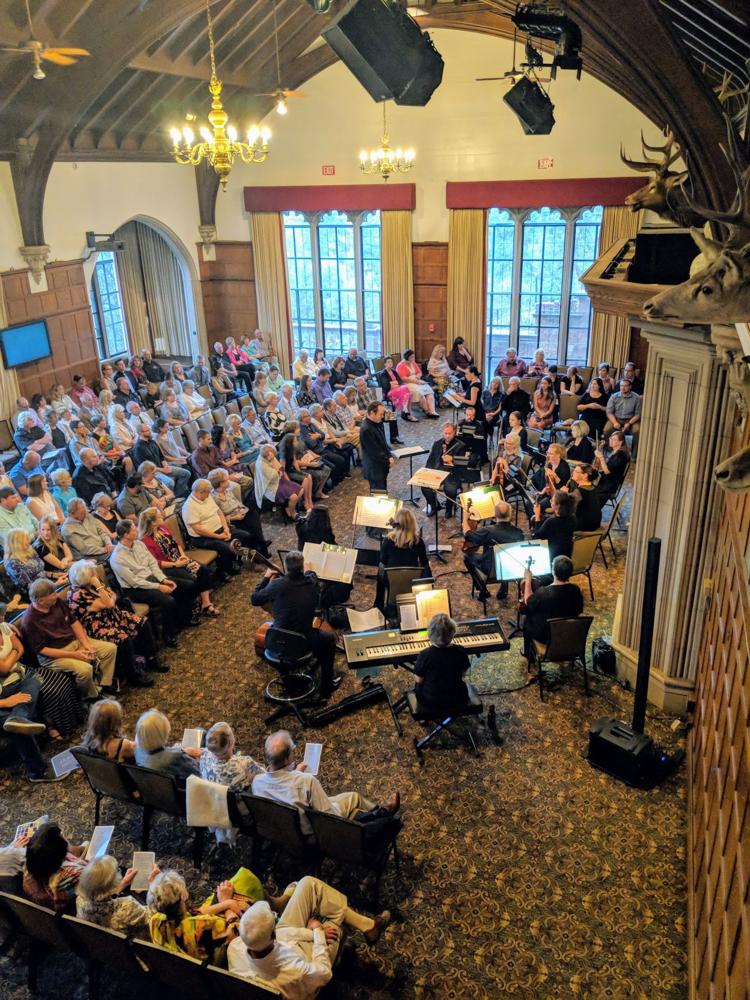 "His music deserves more attention than it gets. It's a very important part of this program to me," Wilson said.
Of equal significance, he said, is the second selection, Smyth's "Serenade in D Major," composed in 1889. It's an early work by the London-born composer, who studied in Germany with Johannes Brahms and was a leader in the women's suffrage movement. Her 1902 opera "Der Wald" was the first opera composed by a woman to be performed at the Metropolitan Opera House in New York City. She was criticized at the time for her "unfeminine" compositions, according to an article in New York World.
"We've been trying to make a case with quite a few of these works that just got ignored in their time. Smyth's 'Serenade in D Major' is a great, great piece that was completely overlooked at the time because it was composed by a woman. It's a gorgeous work that doesn't get played much," Wilson said.
The concert's final piece is Beethoven's "Triple Concerto in C Major for Piano, Violin & Cello," written in 1804. It will be performed by local soloists Susan Grace on piano, Jacob Klock on violin and Gerard Miller on cello.
"The fact that it is written for a trio as a group of soloists is really unique," said Grace, a senior lecturer, artist in residence and assistant chair in music at Colorado College. Klock is concertmaster for the Chamber Orchestra of the Springs, and Miller is the organization's principal cellist.
Favorite Ormao Dance Company pieces featured in Colorado Springs show
Grace said the work's last movement is "very uplifting. It goes very quickly. There's a lot of fireworks in terms of technique. There's a lot of strut and swagger in it, a lot of enthusiasm."
Said Wilson, "It's a challenge to get three soloists together for something like this." Although it's one of the composer's rarely performed works, "The piece is great, it's still very much Beethoven," he said.
MICHELLE KARAS, THE GAZETTE, MICHELLE.KARAS@GAZETTE.COM