There's something about the gentle rocking of a train.
Pair that with Santa visits, hot chocolate and twinkling lights, and you've got a straight shot to the land of holiday nostalgia, where snowflakes land gently, gifts bring peals of delight, and every stocking is coal-free.
A few holiday trains are still waiting for you to climb aboard.
The miniature Magic Town in Colorado Springs gets dressed up for Christmas
• Royal Gorge Route Railroad offers the popular Santa Express train, where kids can meet that jolly old elf, Santa, at a North Pole set in the Royal Gorge. Depart at 9:15 a.m., 12:30 p.m., 4 p.m. and 7 p.m. through Dec. 30; $64-$104. Holiday train rides take passengers on a round-trip journey through the Royal Gorge. Various dates and times are offered through early January, $64-$94, Royal Gorge Route Railroad Santa Fe Depot, 330 Royal Gorge Boulevard, Cañon City; 719-276-4000, royalgorgeroute.com.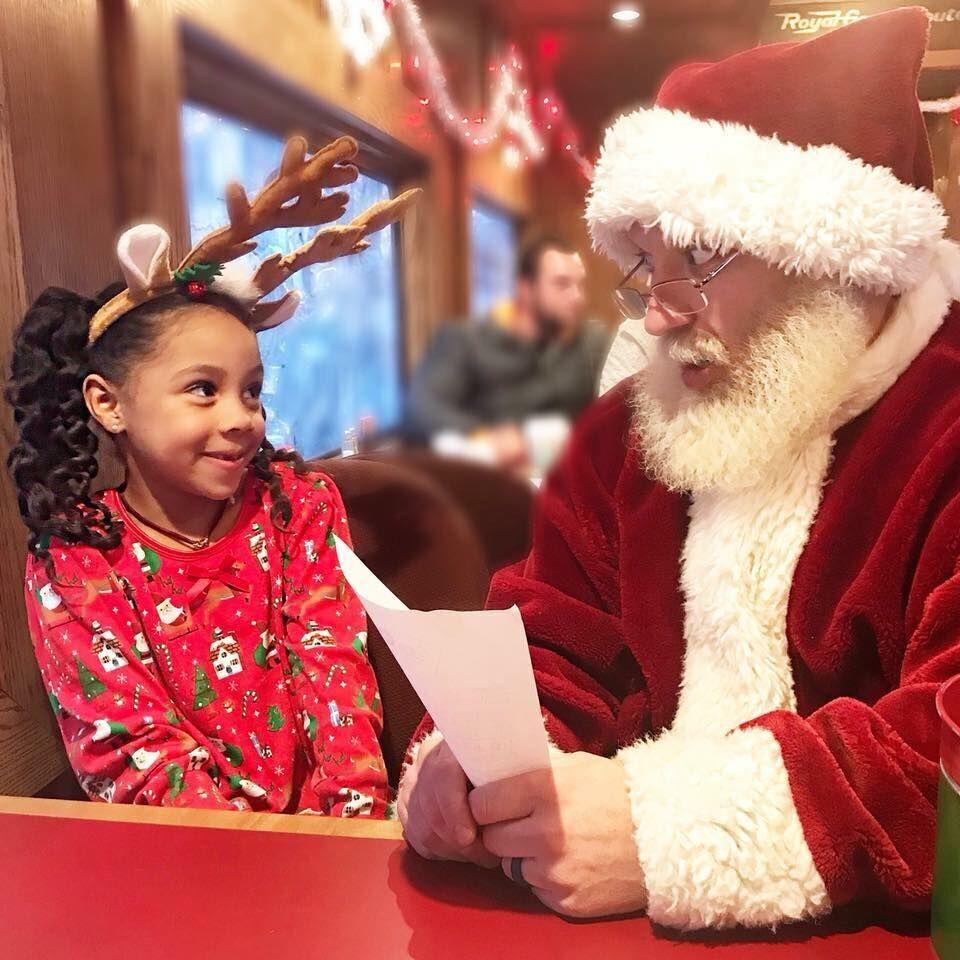 7 weekend things to do around Colorado Springs and beyond: Christmas lights, train rides and more
• Durango & Silverton Narrow Gauge Railroad, a vintage steam train, offers the seasonal Polar Express Train Ride. The conductor will read the classic holiday story, "The Polar Express," while chefs pour hot chocolate and pass out treats. The train travels to pick up Santa at the North Pole, where a light show and holiday music await. Trains run through Jan. 1, $39-$89, 479 Main Ave., Durango; 877-872-4607, durangotrain.com.
10 New Year's Eve celebration options in Colorado Springs: Concerts, dancing, comedy
• Georgetown Loop Railroad, which has two depot stations offering trains powered by recycled waste oil and corn oil, provides several winter and holiday-themed options. Santa's North Pole Adventure features Santa visits while traveling through the forest and over High Bridge. Daytime departures are offered through Friday. Santa's Lighted Forest features more than 300,000 lights strung over the forest and station. The nighttime train runs through Friday. The Victorian Holiday Celebration train runs Sunday through Jan. 2, and features Ebeneezer Scrooge, the star of Charles Dickens' "A Christmas Carol." Night and day departures are offered, and the evening rides include the lighted forest, $22.95-$32.95. Trains depart from one of two locations: Devil's Gate Depot, 646 Loop Drive, Georgetown; and Silver Plume, 825 Railroad Ave., Silver Plume, 888-456-6777, georgetownlooprr.com.
Contact the writer: 636-0270