What it's like to be part of the Pikes Peak region's oldest and largest community garden now is depicted on film.
Husband-and-wife co-producers Nancy Bentley and John Atkinson worked two years on "A Garden Experience," incorporating on-site interviews and drone footage of the Charmaine Nymann Community Garden.
The 28-minute film will be shown for free March 2 at the Bear Creek Nature Center and March 16 at the Fountain Creek Nature Center. The film already has been screened by the Bear Creek Garden Association, which has run the organic West Side garden for more than three decades, but these will be its first public showings.
Colorado Springs garden guru kicks off '100 Garden Challenge'
Avid backyard gardeners Bentley and Atkinson were impressed by the camaraderie among the 175 or so gardeners who rent plots and toil in the 2 ½-acre spread in Bear Creek Regional Park, at 21st and Rio Grande streets, each mid-April to mid-October.
"We love to garden," Atkinson said. "Somehow the topic of this community garden came up, and suddenly we were making a movie. It was a huge amount of fun."
The labor of love took up a good chunk of two years for the filmmakers, he said. They began filming at the end of the 2016 season, filmed the full 2017 span and finished shooting at the beginning of the 2018 season. They worked with the BCGA board to showcase some gardeners who have been working there up to 38 years.
The film has original songs by Jim Scott and George Ulrich, a local opthamologist known as "The Singing Doctor," recorded in the studio at Library 21C.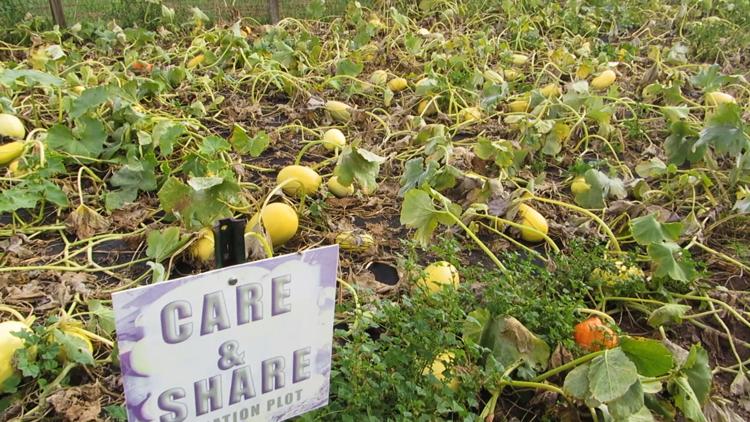 Garden roots
Generations of families return to their plots year after year, with gardeners from toddler age to their mid-90s. It's a diverse mix, including people who live in apartments or areas with too much shade or bad soil, said BCGA board member Karen Stith. And some just love the sense of community at the garden.
A gardener can not only grow a year's supply of carrots, tomatoes and beans, but also can do so among friends, who often share tips and best practices.
"If you do this at home, it's a lot of work. If you do it here, it's a social event," one gardener says in the film.
El Paso County established the Bear Creek Community Garden in 1976 on the site of the former county Poor Farm. It was operated by the Colorado State University Extension for almost 10 years. Since 1986, the garden has been run by BCGA under a land-use agreement with county Parks and Recreation. It was renamed in 2013 for Charmaine Nymann, who was the nonprofit's board president for 27 years.
Colorado Springs area home and garden events starting Feb. 23
Only organic products are used for pest control. Wildlife abounds, with birds, snakes and bunnies as well as butterflies, grasshoppers and bees.
"The garden just has a fabulous history. I think the film gives a fair overview of what it's like to garden at Bear Creek," said Bentley, who's also the film's director.
"Char" in 1999 initiated the practice of bringing a herd of cashmere goats onto 20 acres of the park surrounding the garden for weed mitigation as an alternative to pesticides. It was also her idea to donate "excess" produce to organizations including Colorado Springs Food Rescue and the Cheyenne Mountain Zoo. Five full-sized garden plots now are set aside to grow produce for local nonprofits.
Last year, 3,500 pounds of vegetables, greens and organic matter, including cornstalks grown on the site, were donated to the zoo to complement the animals' feed, Stith said.
The bounty of vegetables and herbs is due in part to very good soil, which the county amends and tills each year, and the proximity to Bear Creek, she said.
It's also a very pretty setting, in a picturesque valley with expansive mountain views.
"You just walk into that garden and feel a big sigh of relief," Atkinson said.
The filmmakers don't expect to get rich off this production. It's available for $20 from Chip Taylor Communications. View the trailer at chiptaylor.com.
"We don't even expect to make 1 percent of the money we put into this," Atkinson said.
What's next for the film?
"We would like to find a sponsor to put it on PBS," Atkinson said.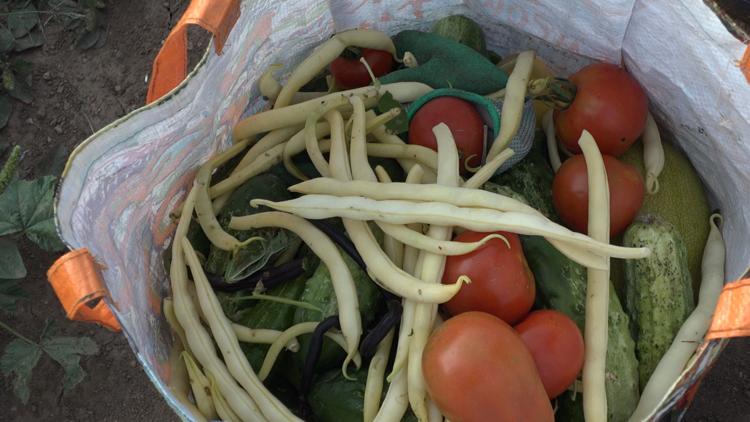 Get growing
Registration for garden plots at Charmaine Nymann Community Garden is open. Returning gardeners have dibs through the end of this month. Friday, the Bear Creek Garden Association will begin assigning available plots to new gardeners. Full plots, 20 by 40 feet, cost $120. Half plots of 20 by 20 feet rent for $75, water included. "We are full or almost full each year, but there is turnover, so we always have some plots available," Stith said.
For more information, call John Poyzer at 576-2664 or Karen Stith at 634-4433.
Orientation for new gardeners will be April 13. The garden opens April 20.
Contact the writer, 476-1602.