It's no exaggeration to say the twinkling lights draped across the ceiling at Streetcar 520 have starlike qualities. The same could be said about the food.
The colorful murals decorating the walls are undeniably eye-catching, but it's those overhead sparkles and what comes from the kitchen that will have me returning again.
The restaurant is part of the South Tejon Street renaissance. Admittedly, much of the edgy vibe once felt on the block is missing, but in its place are visually striking storefronts with even more impressive interiors.
The menu has a healthy, international slant with nods to traditional American fare. Calling it fusion doesn't do it justice because it's so creative.
Consider the tostones ($5). Thinly sliced, fried plantain topped with pickled red onion and roasted pumpkin seeds (pepitas) hide a healthy serving of crushed avocado. It's an upside-down spin on avocado toast with the plantain taking the place of bread. But this fun, tasty starter would work better if the tostones were beneath the not-quite-guacamole.
The one-page list of options is divided into snacks, salads, shared plates, sandwiches and large plates. We opted for the former by selecting four of the five choices.
Our server said he is not a fan of fried food, but the southern fried chicken ($16) has made him a convert. This is perhaps because the large piece of crispy poultry is juicy, not greasy. Creamy grits and sautéed spinach make this comfort food almost as good as mom's. Spicy creole sauce on the side, however, does nothing to enhance the otherwise exceptional preparation.
The trout filet ($22) is a gluten-free entrée that delivers a range of flavors from the curry-roasted cauliflower and harissa. This dish also has spinach. Trout often can seem mundane when compared with other fish, but here it's delicate, and its mild nuttiness is enhanced by a toasted almond butter that melts into the pink meat.
Macaroni and cheese has been elevated to such extremes that it's hard to imagine any new embellishments. The 520 version ($19) is not only served with a generous amount of duck confit, but also white cheddar and fontina cheeses, plus a subtle spice element from chipotle and red chili pepitas. As good as the gooey cheeses make the spiral, ridged pasta, it's the shreds of duck that rock the plate.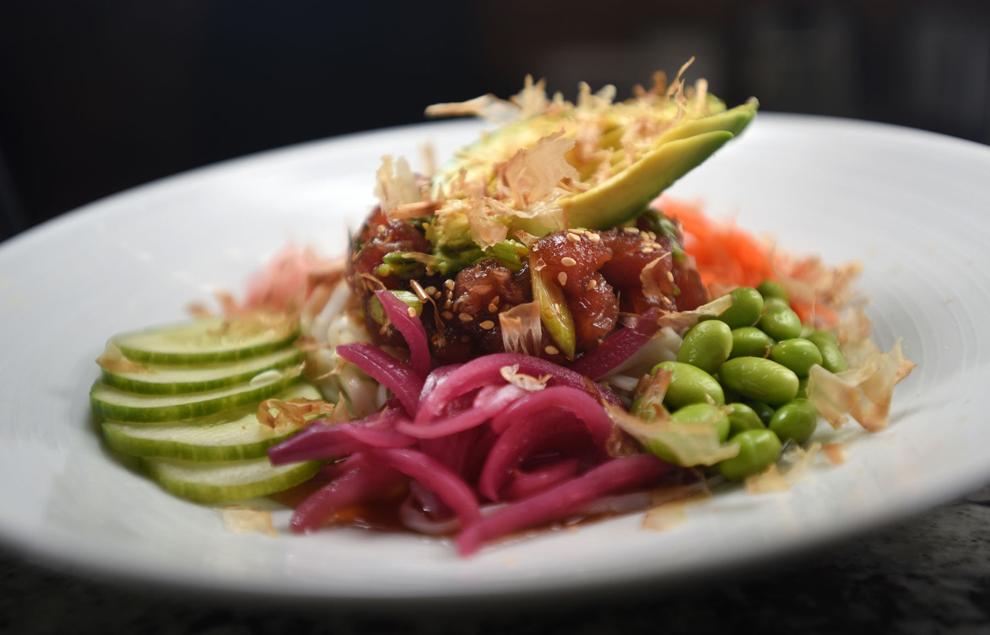 Besides the chicken, our server said the ahi poke bowl ($22) was another favorite. The bowl, with rice noodles, diced or sliced vegetables such as cucumber, radish, pickled red onion and carrot, edamame, avocado and cubed ahi tuna, is not only visually vibrant, but also refreshing. It's served chilled without any suggestion of having sat in a cooler. Sesame ginger soy sauce ties everything together.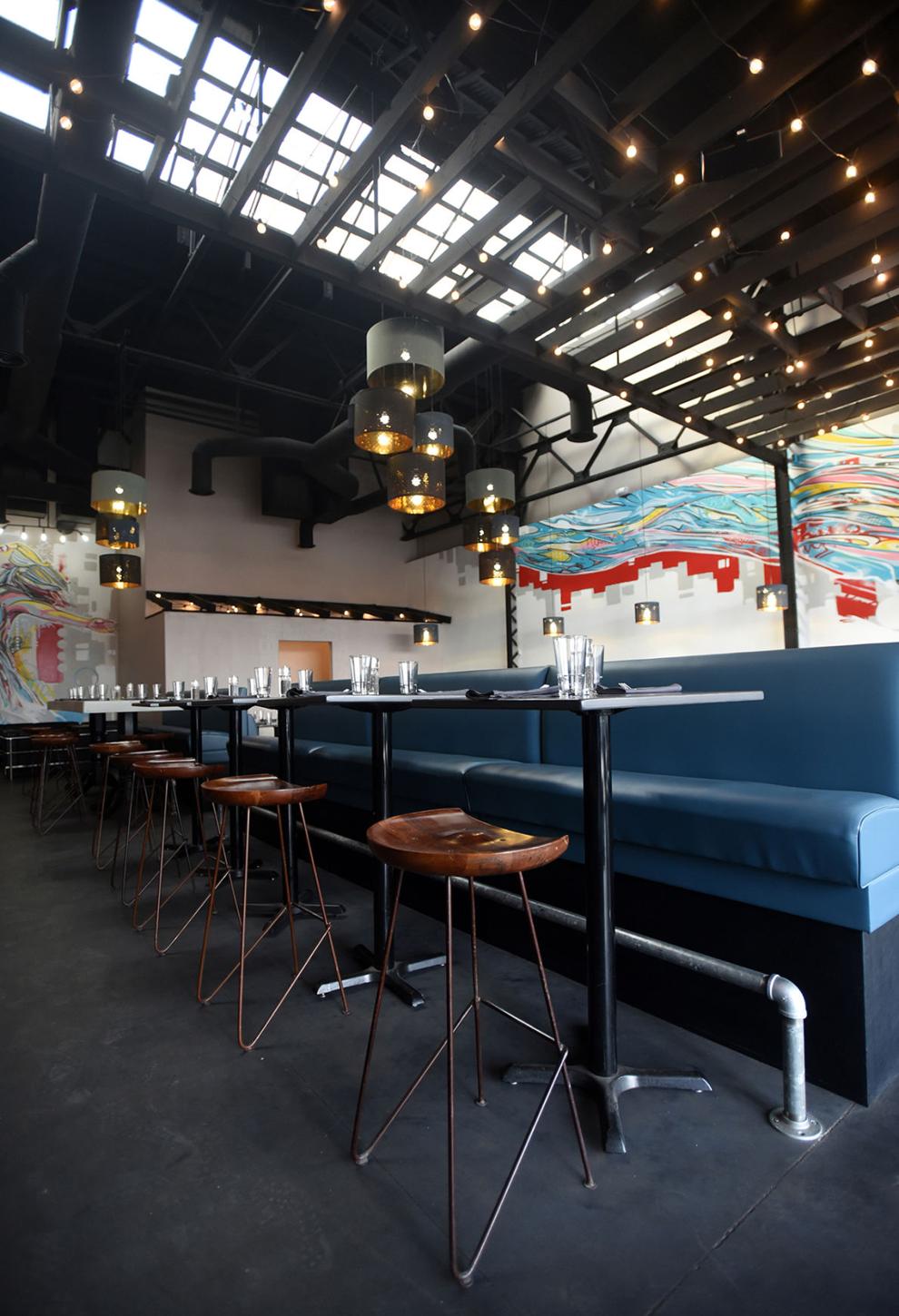 Streetcar has a nice selection of specialty house drinks, which include liquors infused with fresh fruits or vegetables. The Spa Day ($9) combines cucumber-dill gin with cucumber juice and simple syrup made with juniper. It was tempting to put the sliced cukes over my eyes, but I ate them instead.
A few house-made desserts are offered, some more enticing than others. I've had avocado with chocolate, so it doesn't strike me as odd, but two of the other choices were harder to resist: Nutella- and ricotta-filled cannoli ($5) and warm blueberry crostata with vanilla ice cream ($6). Both had the perfect amount of sweetness and were easy enough to share.
I want a ride back to Streetcar 520 soon.