Colorado Springs has lost a beloved cinephile.
Kimball Bayles, the longtime owner of Kimball's Peak Three Theater, died Wednesday of cancer. He was 70. He's survived by his wife, Sabrina Bayles, and daughter, Marina Bayles.
For years, the theater was the only place to see independent films in town and remained the only place to see a movie downtown.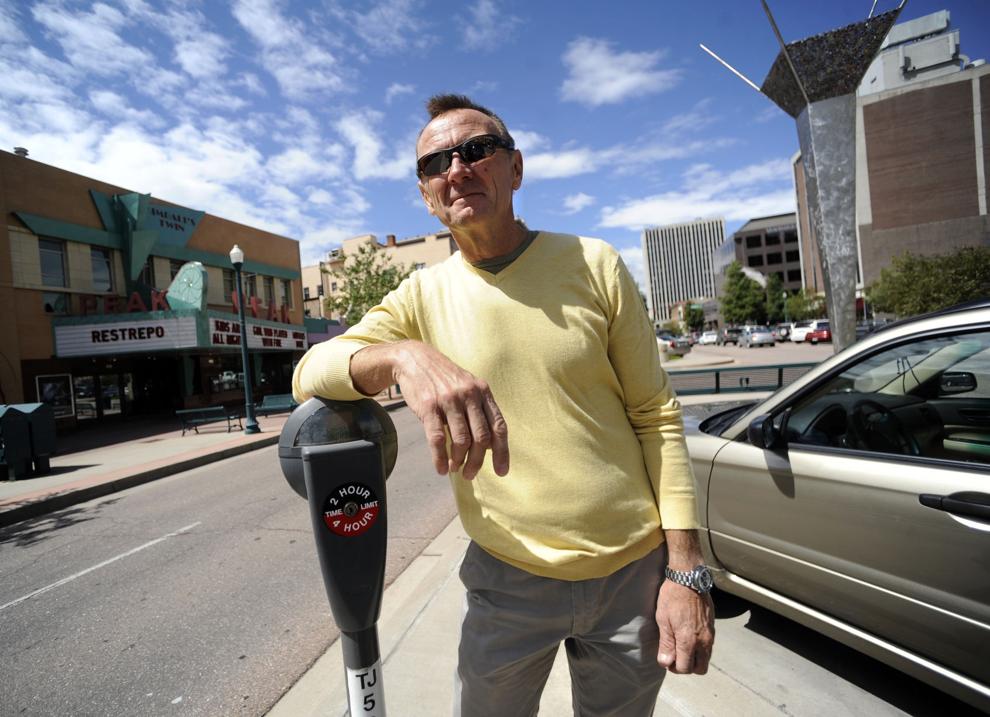 Comcast assures Colorado Springs customers network is 'secure' after vandalism causes massive outages
"It's a horrible loss," said Warren Epstein, recent chairperson of the Downtown Colorado Springs board and executive director of marketing and communications at Pikes Peak State College. "Kim poured his heart and soul into it. I don't think he made more than a dime and half, but he scrounged it together and gave it a go. He was always on top of films, particularly independent films, and where they were headed."
After graduating from Wasson High School and University of Colorado, Bayles taught at several schools, including CU, University of New Mexico and University of Colorado at Colorado Springs. In 1991 he left teaching and bought his first movie house in the Springs, the old Poor Richard's Cinema on North Tejon Street.
In 1994 he spent $1.5 million to renovate and open Kimball's Twin Peak Theaters at 115 E. Pikes Peak Ave., where he paid the bills by taking chances on obscure films, such as "Pulp Fiction," "Crouching Tiger, Hidden Dragon," "My Big Fat Greek Wedding" and "March of the Penguins."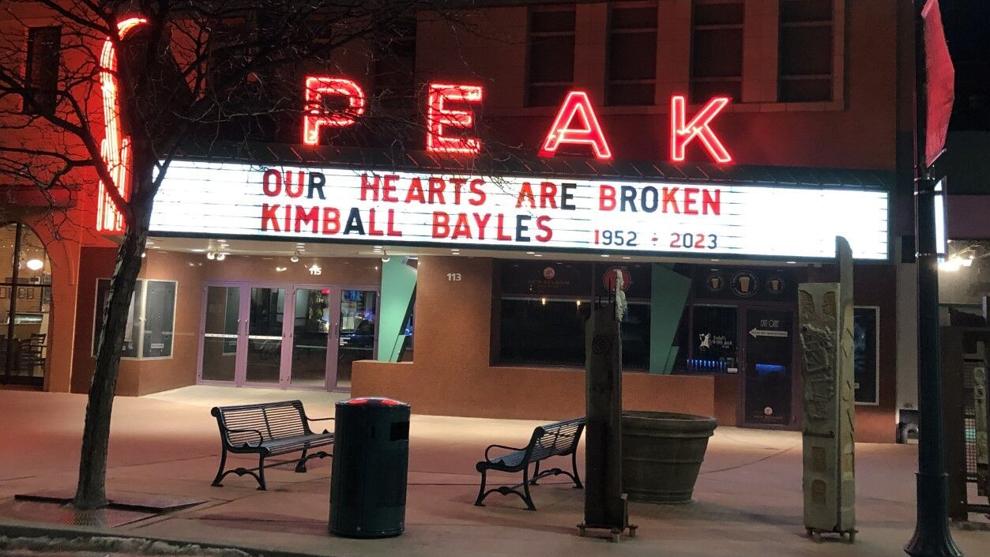 "The films he's brought over the years have kept this community engaged in independent film," said Rocky Mountain Women's Film Executive Director Linda Broker. "It gave people the opportunity to see films they might not otherwise have seen. He was a hybrid — not really art house cinema, because he showed a lot of mainstream Hollywood films, but he was also the place to go to see films that weren't quite as mainstream."
Colorado Springs' only independent movie theater fights to survive amid pandemic | Lives Left Behind
Around 2009 he installed a third movie screen and became Peak Three Theater.
"Kim was a guy who, on one hand, had a childish joy about the idea of presenting film. 'Cinema Paradiso' is the kind of film that gets to the great passion he had for films," Epstein said. "But he was also somebody who was not only aware of the struggling business model, but every other week he'd say, 'This might be my last week. I don't know if we're going to make it.' He had to give up on making a decent living from it, and that's a sacrifice many of us benefited from."