A musician's life on the road can be grueling.
But those road-weary music-makers who land at Stargazers Theatre and Event Center are in for a treat: a home-cooked meal and the down-home warmth of owners John and Cindy Hooten, who know a little something about hospitality after owning and operating The Timber Lodge near Manitou Springs for 32 years.
"We've been in the hospitality business since 1988. So to us, we don't feel like we're in the music business, but that we're in the hospitality business," said Cindy. "You make folks coming in the front door feel welcome. You make artists coming in the back door feel welcome. You put them together under this beautiful dome and watch the magic happen."
The Hootens are celebrating 10 years this month of operating that beautiful dome off Pikes Peak Avenue. They bought the property 11 years ago and spent 10 months renovating it.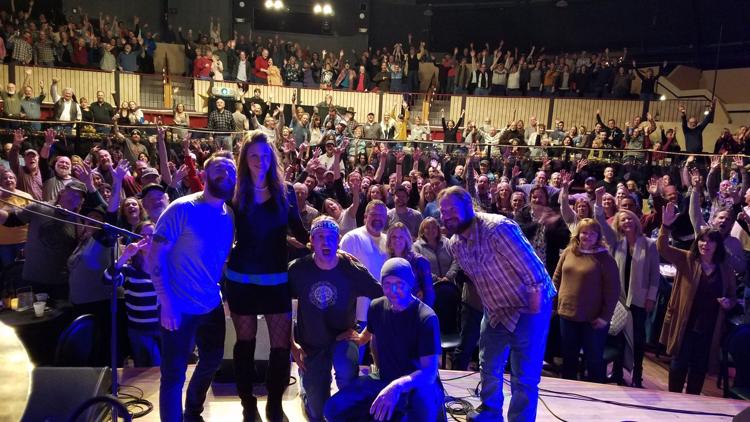 What was a United Artists Cinema 150 Cinerama Theater built in 1969 has gone through multiple lives. After multiplex cinemas stole the show from the movie theater, it became the Colorado Opry Hall, where country superstars Merle Haggard and Crystal Gayle performed. Then it was the Colorado Music Hall, where the music took a decidedly different turn into heavy metal, before the venue went dark and reopened for a short time as Victory World Outreach.
New music venue in north Colorado Springs opening with big names
Then the Hootens' son Evan was driving by and saw the for sale sign, Cindy said.
"He called John and said, 'Dad, your building's for sale.'"
At that point, with their twin sons about to finish high school, the Hootens were looking for something new to do. Live music was a shared love. And reminiscent of "Field of Dreams," they thought if the right space showed up, it might be the thing to do.
Cindy straight up said no to the huge theater space, but John "almost secretly," he said, visited with a Realtor and was impressed by its potential. He talked his wife into going, and when she looked up at the star-spangled dome and said they'd call it Stargazers, he knew they were in business.
"We planned on just doing concerts. But there was such a demand for meeting space for nonprofits, fundraisers, film festivals, we stumbled into that part," said John. "It's been quite a ride — 150 to 175 events per year."
Over a decade, that works out to 1,700 events. And with about 300 people at each, that means half a million people have waded through the halls. The venue's in use three to four nights a week and sometimes sees two events in one day.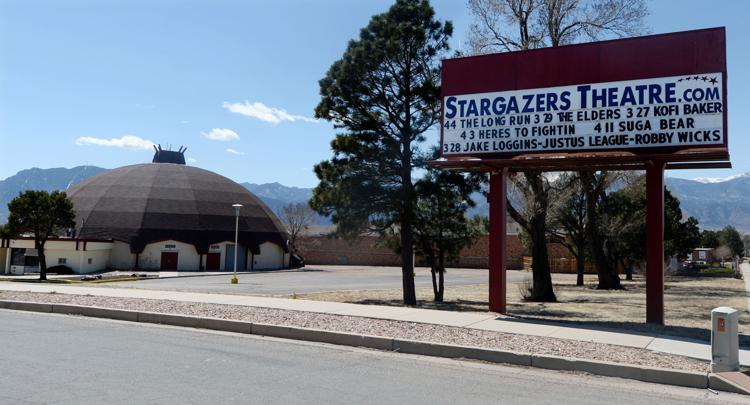 "The stage is big, and the sound system is so nice, and we have a dance floor where people can dance and people can sit and see the show we put on for them," said Sears Warren, founder and lead singer of the funk, soul and R&B band Suga Bear and the Showtime Band. The group has performed six or seven shows a year there for more than eight years. "The feeling we get is they appreciate what we do. And John and Cindy are fantastic. They've been so great throughout the years. They've taken care of the band."
Plans taking shape for new music venues in former Blue Star restaurant in Colorado Springs
It helps that the Hootens have stayed true to the genres of music they love best: classic rock, blues, tribute bands, singer songwriters, folk, jazz, Americana and funk, soul, R&B and Motown, the latter four their core offerings. That said, they also offer shows aimed at a younger crowd, such as Boulder-based singer songwriter Gregory Alan Isakov and local bluegrass and Americana band Woodshed Red, who both played this month.
"Baby boomers," said Cindy about their biggest demographic. "They've got the time and money to spend, and they love the blues and classic rock. It works for us to be authentic and not try to be something we're not."
The future looks much like the past: Continue to improve the theater, work to attract bigger and varied acts and keep championing local and regional artists. As for national acts, a decade of experience solidifies their reputation in the industry and allows for a new tier of performers to alight on stage at some point.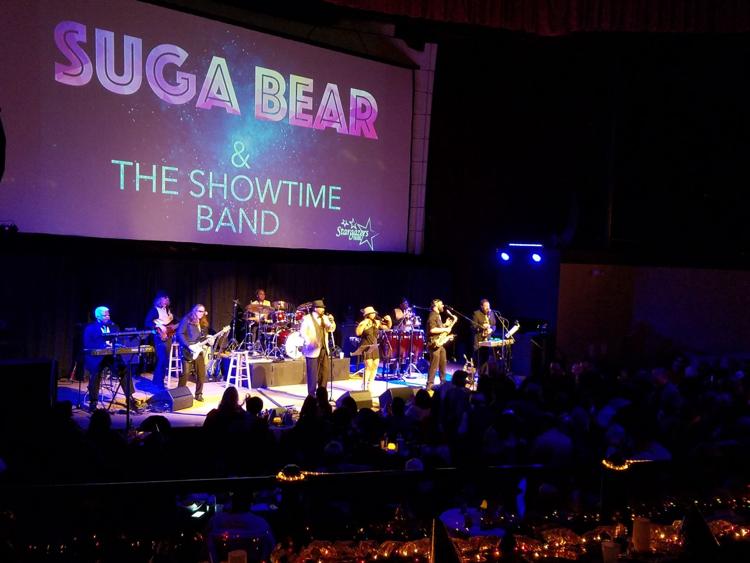 "Venue years are like dog years," said John. "Every year is like seven years, so we've been doing this 70 years. We're getting noticed by national booking artists. They're coming through Denver, and this is far enough away that it doesn't interfere with their tour."
Owning Stargazers has been "life-altering," said Cindy.
"We were mild-mannered little motel owners," said John.
"We've met so many people," said Cindy. "We never had the opportunity to meet them because we've been in the tourist business, and you're catering to people who are from out of state. Now we're in the middle of our community and trying to be helpful. We're enjoying it."
Contact the writer: 636-0270